TODAY: The team has announced the signing.
YESTERDAY: The Diamondbacks have agreed to a one-year deal with free agent reliever Greg Holland, according to Robert Murray and Ken Rosenthal of The Athletic (via Twitter). The Boras Corporation client secures a $3.25MM guarantee and $3.5MM in possible incentives, per Jon Heyman of MLB Network (Twitter links). Holland still must pass a physical before the contract will be finalized.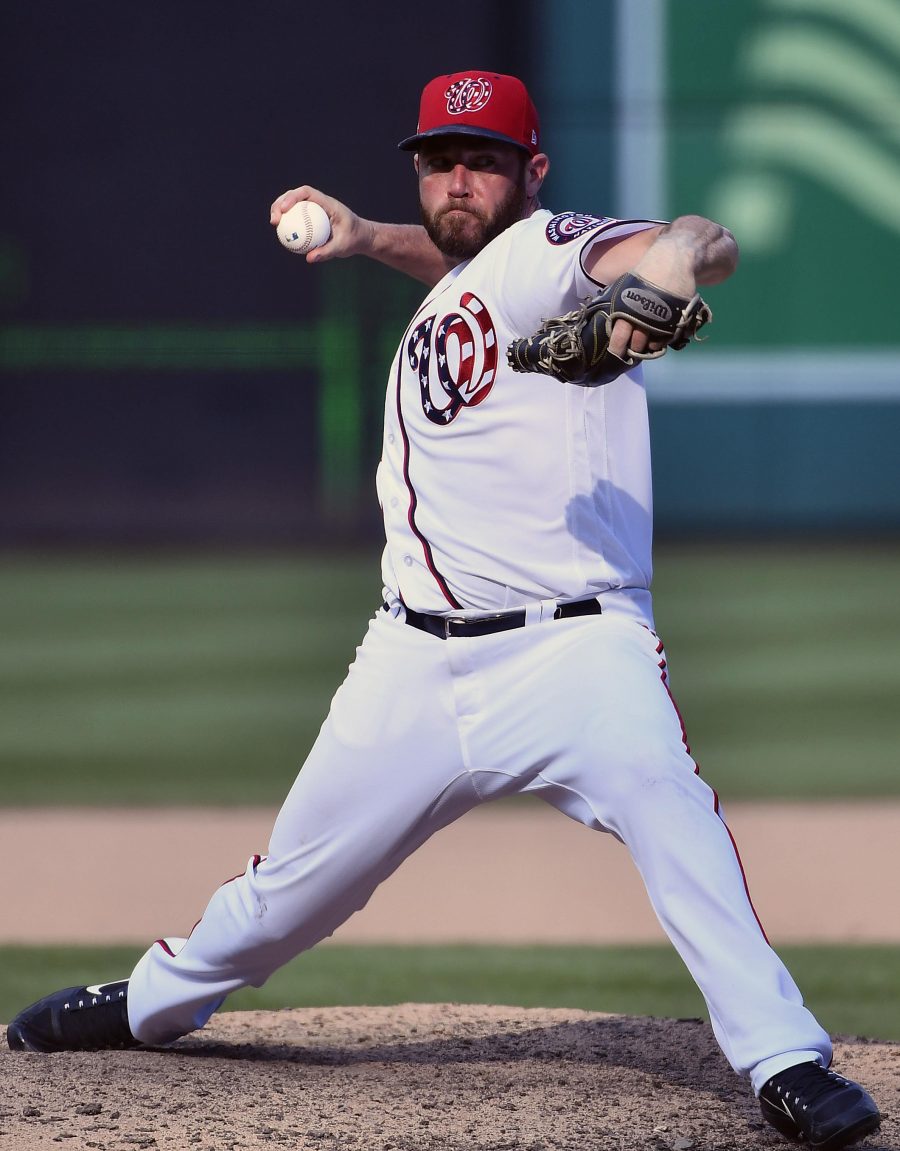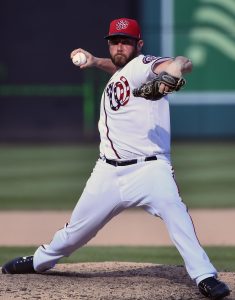 Now 33 years of age, Holland is not the same pitcher that once featured as one of the game's most dominant relievers. Indeed, he last pitched as a true relief ace back in 2014. He blew out his elbow in the ensuing campaign and has never fully regained his velocity.
That's not to say that Holland hasn't shown his share of ability in the ensuing seasons. He turned in a successful 2017 campaign for the Rockies, so much so that he received and rejected a qualifying offer from the organization in the following winter. And though things went terribly last year with the Cardinals after a late-spring signing, Holland did rebound later in the season with the Nationals.
It truly was a dramatic turnaround, though it's hard to pinpoint the root cause for the change. In his 25 frames in St. Louis, Holland surrendered as many earned runs and free passes as he recorded strikeouts (22 apiece). Upon arriving in D.C., Holland contributed 21 1/3 innings over which he posted a 25:10 K/BB ratio and permitted only a pair of earned runs on just nine hits.
Over the course of the season, Holland proved capable of limiting the long ball, as he has long done. And he still generated a strong 13.1% swinging-strike rate. Clearly, the D-Backs won't anticipate the full-fledged re-emergence of the once-great closer, but they've evidently seen enough to believe that Holland can still be a quality, late-inning arm.
The exact plan for Holland's usage isn't yet evident, but it would hardly be surprising to see him receive at least a full-blown shot at earning the closer's gig this spring. Archie Bradley currently profiles as the top ninth-inning option in Arizona, but he has been successful in a more flexible role. Details of Holland's incentives package aren't yet known, but could offer a hint as to the expectations of all involved.
Needless to say, the Cardinals did not see a return on the $14MM they invested in Holland last year. It's tough to imagine the Diamondbacks ending up with a similar sense of regret, given the much lower amount promised. If they end up paying Holland the full $6.75MM contemplated in the contract, it'll only be because he warranted the opportunities. Beyond that, even if the Snakes prove unable to mount a surprise challenge for the postseason, they ought to have an opportunity to spin off Holland (and his remaining financial obligations) to another team over the summer.
Photo courtesy of USA Today Sports Images.