7:00pm: Robertson's deal does contain a range of incentives, per Jon Heyman of Fancred. The 33-year-old will be awarded $50K each for an All-Star appearance, Gold Glove award, or League Championship Series MVP award, and $100K if he's awarded MVP of the World Series or wins the Cy Young (plus $50K for finishing second, and $25K for a third-place finish). He'll also donate 1% of his salary to the team's charity fund.
1:00pm: The Phillies have announced the signing. Because they had two open spots on the 40-man roster, a corresponding move was not necessary.
12:29pm: The Phillies have agreed to a two-year, $23MM contract with free-agent reliever David Robertson, reports Mark Feinsand of MLB.com (via Twitter). The contract contains a $12MM club option for a third season, and Robertson has already passed his physical. He'll earn $10MM in 2019, $11MM in 2020 and is guaranteed at least a $2MM buyout on the 2021 option. If the option is picked up, the self-represented Robertson would take home a total of $33MM over three years.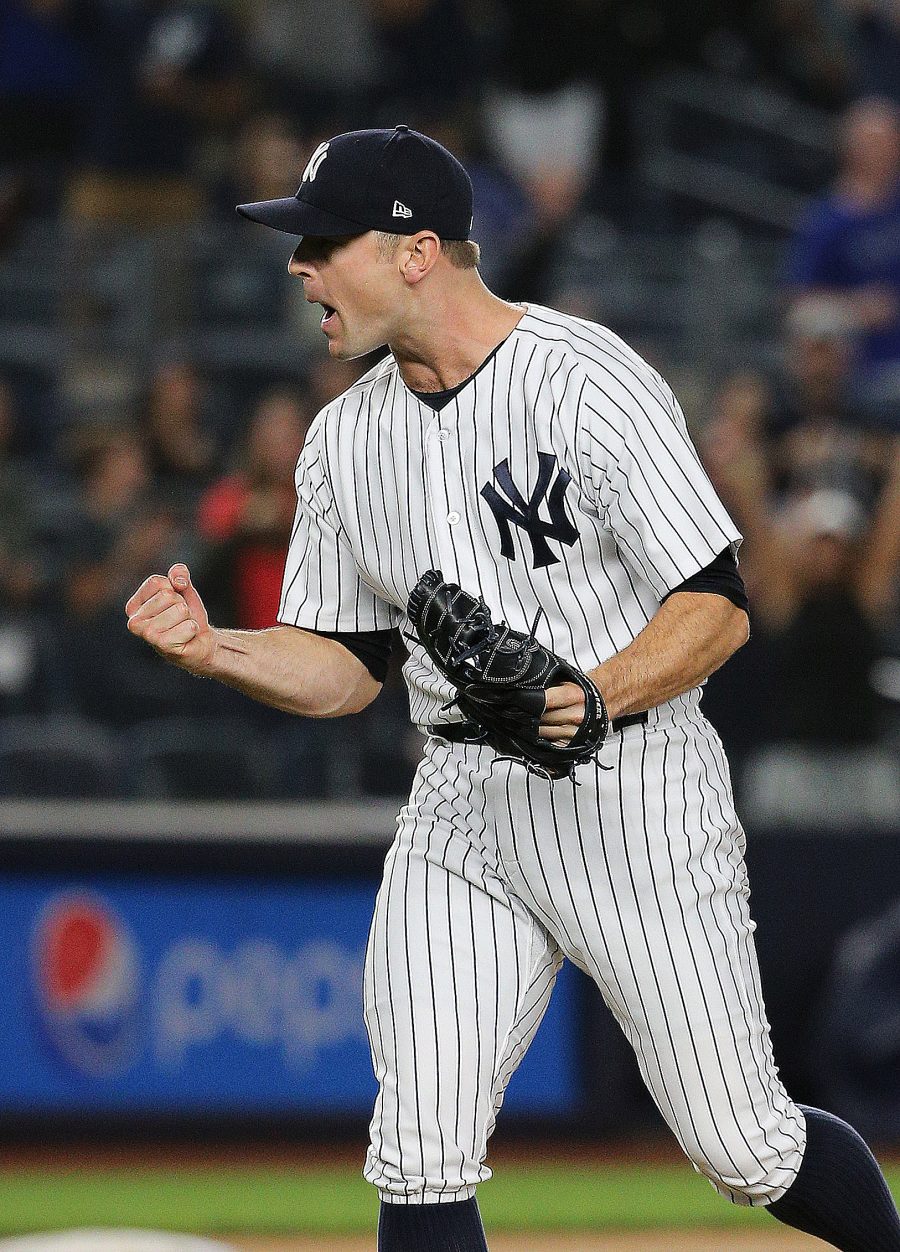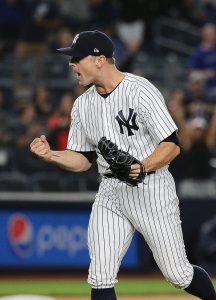 Robertson, 33, has been among the game's most consistent relievers since emerging as a regular more than a decade ago. He's totaled at least 60 innings and 60 appearances per season dating back to 2010 and hasn't been on the disabled list since 2014, when he missed the minimum amount of time due to a mild groin strain.
Robertson is fresh off a quality 3.23 ERA with 11.8 K/9, 3.4 BB/9, 0.9 HR/9 and a 45.3 percent ground-ball rate in 69 2/3 innings with the Yankees. He kept his ERA south of 3.50 and averaged at least 10.8 punchouts per nine innings in all four seasons of his the four-year $46MM pact he signed with the White Sox. His 2017 season — 1.84 ERA, 12.9 K/9, 3.0 BB/9, 2.57 FIP, 2.76 xFIP through 68 1/3 innings between Chicago and New York — was particularly brilliant.
After spending his entire career to date in the American League, Robertson will head to the National League for the first time, where he'll pair with breakout 2018 rookie Seranthony Dominguez at the back of a Philadelphia bullpen that also features veterans Tommy Hunter, Pat Neshek and Juan Nicasio, in addition to lefties James Pazos and Jose Alvarez. Hector Neris, Edubray Ramos, Yacksel Rios and Victor Arano are among the other bullpen options for the Phillies, but it presently stands to reason that Dominguez and Robertson will team to handle the majority of the high-leverage innings in Philadelphia.
To that end, Scott Lauber of the Philadelphia Inquirer tweets that the Phillies' intention with Robertson is to use him "whenever the game is on the line, regardless of inning." That should put Robertson firmly in the mix for some saves in Philadelphia, but he'll also likely be called upon to help escape jams earlier in the game. In those instances, Dominguez could then be in line for more conventional save opportunities.
Robertson is the latest addition in an offseason that has been rife with turnover for the Phillies after GM Matt Klentak promised changes were coming on the heels of a historic late collapse. Since their season ended in catastrophic fashion, the Phillies have shipped out Carlos Santana, signed Andrew McCutchen and acquired each of Nicasio, Pazos and Jean Segura on the trade market. The heaviest lifting for the Phillies may very well be yet to come, though, as the Phillies have been linked to top free agents Bryce Harper and Manny Machado more strongly than virtually any team in baseball.
The Robertson contract falls rather closely in line with the two-year, $25MM contract that Andrew Miller landed with the Cardinals, perhaps further serving to establish the market for the tier of veteran relievers just below top available arm Craig Kimbrel. The Phillies and Yankees were both rumored to be in the mix for Robertson, Zach Britton and Adam Ottavino, so with Robertson now off the board, both Britton and Ottavino could see their markets accelerate.
Fancred's Jon Heyman first suggested that a deal between the two sides appeared to be getting close (via Twitter), and The Athletic's Jayson Stark had reported shortly beforehand that there was "lots" of talk surrounding the Phillies and Robertson (Twitter links).