TODAY: The Twins have officially announced Cruz's signing.
DEC.27: The Twins are in agreement on a contract with free-agent slugger Nelson Cruz, reports Jeff Passan of Yahoo Sports (via Twitter). It's a one-year deal with an option for a second season, according to Fancred's Jon Heyman (on Twitter). Enrique Rojas of ESPN Deportes further reports that Cruz will earn $14MM in 2019, and the contract contains a $12MM club option with a $300K buyout (Twitter link). Cruz is represented by the Primo Sports Group.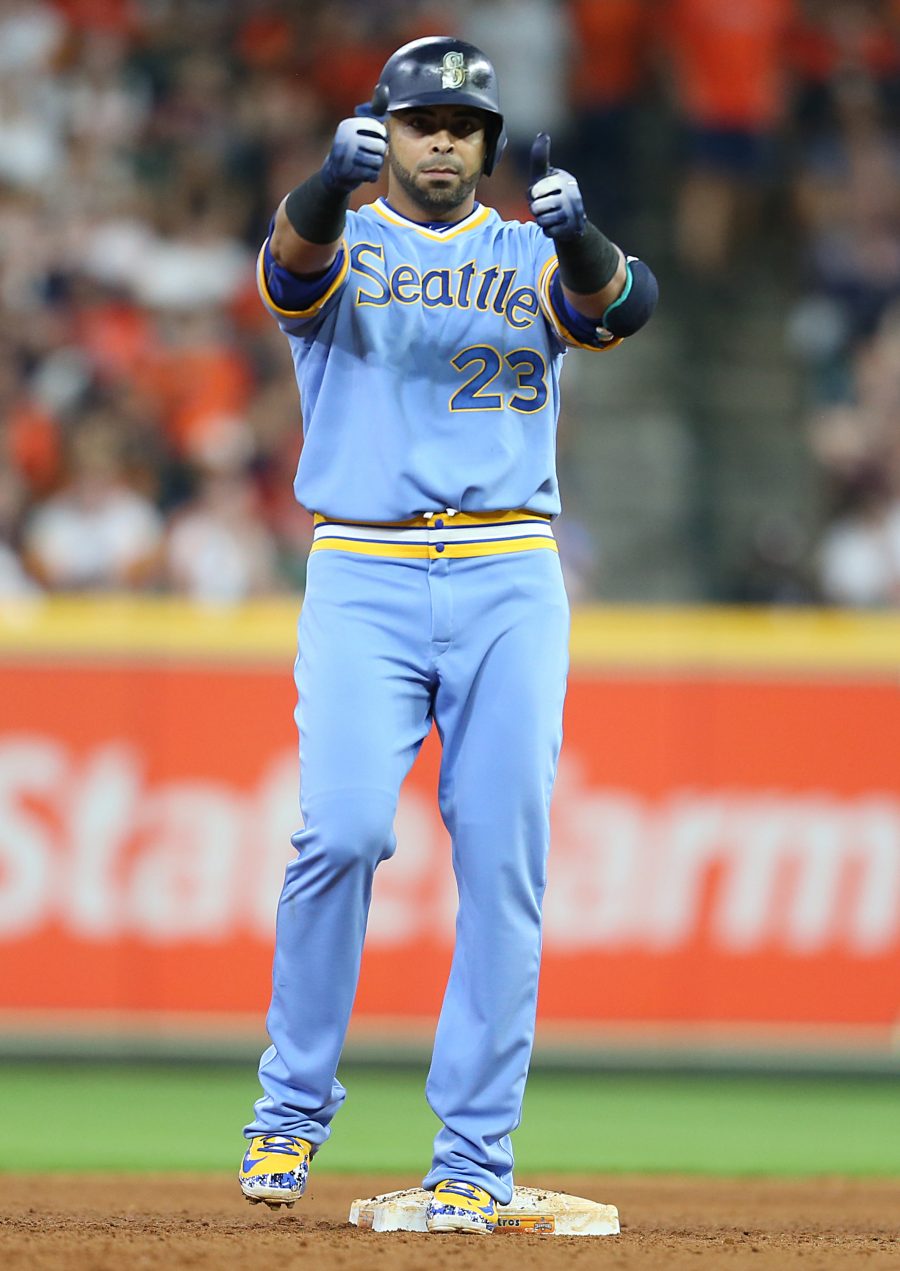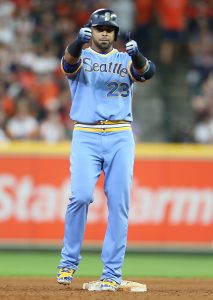 Cruz, 38, was frequently linked to the Twins throughout the offseason. Minnesota stood out as a logical landing spot for the ultra-consistent slugger, as one of the few teams with a clear vacancy at designated hitter following the retirement of Joe Mauer and the decision to decline a club option over Logan Morrison. That pairing of Mauer and Morrison, then, will be swapped out for a more powerful combo of Cruz and C.J. Cron, whom Minnesota picked up from the Rays earlier this offseason.
Although he's well into his late 30s, Cruz has shown little to no semblance of decline. His four-year, $57MM contract with the Mariners raised some eyebrows initially, but he not only lived up to every bit of that deal but actually provided Seattle with a fair bit of excess value. Over the life of that four-year pact, Cruz raked at a .284/.362/.546 pace despite playing half his games at Seattle's pitcher-friendly Safeco Field. Cruz's .256/.342/.509 batting line from 2018 was the weakest output of his four seasons in Seattle, but that was largely attributable to an uncharacteristic dip in his average on balls in play (.264 in 2018; .305 career). That BABIP drop came despite the fact that Cruz actually increased his hard-hit rate over his 2017 levels.
Adding Cruz will presumably push fellow righty slugger Tyler Austin into a bench role; the 27-year-old Austin showed huge power with the Twins following a midseason acquisition but remained strikeout-prone and OBP challenged. He can spell either of Cron or Cruz from time to time and has some corner outfield experience in the minors as well.
With Cruz in the fold, the Twins' lineup will have the potential for quite a bit of power — particularly from the right side of the dish. Cruz has averaged 41 homers per season over the past half-decade, and he'll slot into the heart of the order alongside Cron (30 homers in 2018) and Miguel Sano, who hit 28 home runs in just 114 games for the Twins in 2017
Of course, Sano's status is one of the true mysteries for Minnesota heading into 2019; a fractured shin suffered by Sano late in 2017 ultimately led to offseason surgery that saw a titanium rod inserted into his leg, which prevented him from a full offseason of conditioning. If the lingering effects of that surgery are behind him and Sano can return to something approximating his 2017 levels of production, the Twins will possess a trio of right-handed sluggers to pair with lefty-swinging Eddie Rosario. Given the uncertainty surrounding Sano, Byron Buxton and fellow free-agent signing Jonathan Schoop, adding a player with Cruz's perennial stability is all the more important for the Twins.
Financially speaking, the Twins can easily afford to add Cruz at $14MM for the upcoming season and still make additional moves. Cruz's contract will boost the Twins' 2019 payroll to just north of $100MM — a mark that is well shy of both the $112.6MM they've averaged over the past four seasons and the $128.7MM payroll they carried into the 2018 season a year ago. Beyond that, the fact that Cruz was added on a one-year guarantee means that the Twins still don't have a single guaranteed contract on the books for the 2020 season, leaving them with more flexibility than any team in the Majors from a long-term vantage point.
Further additions would appear prudent for Minnesota. Though the Twins had a disappointing 2018 season, the American League Central still looks quite weak. The Tigers are still in the midst of a full-scale rebuilding effort, and though the Royals have indicated that they'll aim to be more competitive in 2019, they're in a largely similar situation. The White Sox have been rebuilding for a longer period of time and are showing signs of pushing closer to contention, but the 2020 season likely presents a more realistic timetable for the South Siders. Even the Indians, who have won three consecutive division titles, have weakened their roster to an extent this offseason, which at least creates an opportunity for the Twins to make another relatively surprising run. They'll need bouncebacks from Sano and Buxton and could stand to further augment the pitching staff, though as noted above, they certainly have the financial resources available to make those moves.