1:38pm: Bob Nightengale of USA Today adds details (via Twitter) on the incentives package included in Goldschmidt's new contract. The slugger can earn $250k for being named an All-Star, $250k for winning a Gold Glove award, and $1.5M for winning the NL MVP. As Saxon reported earlier, Goldschmidt's yearly earnings will tally $26MM, which comprises a $22MM yearly base salary in addition to a $20MM signing bonus that will be spread evenly across the five years of the contract.
10:17am: Goldschmidt will earn $26MM per season from 2020-24, The Athletic's Mark Saxon reports (Twitter link).
TODAY, 8:04am: The deal is done, and the Cardinals will officially make the announcement at a press conference this morning, MLB.com's Jenifer Langosch reports (Twitter link).
THURSDAY: The Cardinals are closing in on an extension with first baseman Paul Goldschmidt, per Ken Rosenthal of The Athletic (via Twitter). If he passes a physical, Goldschmidt will remain a Cardinal for five additional seasons at a price of $130MM, per Derrick Goold of the St. Louis Post-Dispatch (via Twitter), thus setting a new contractual record for the storied St. Louis franchise.
Goldschmidt is already slated to earn $14.5MM in 2019, the final season of the extension he signed earlier in his career. With five new seasons tacked on, he'll now be under contract through the 2024 season. The new deal will afford Goldschmidt full no-trade protection but will not include any opt-out opportunities, Rosenthal tweets.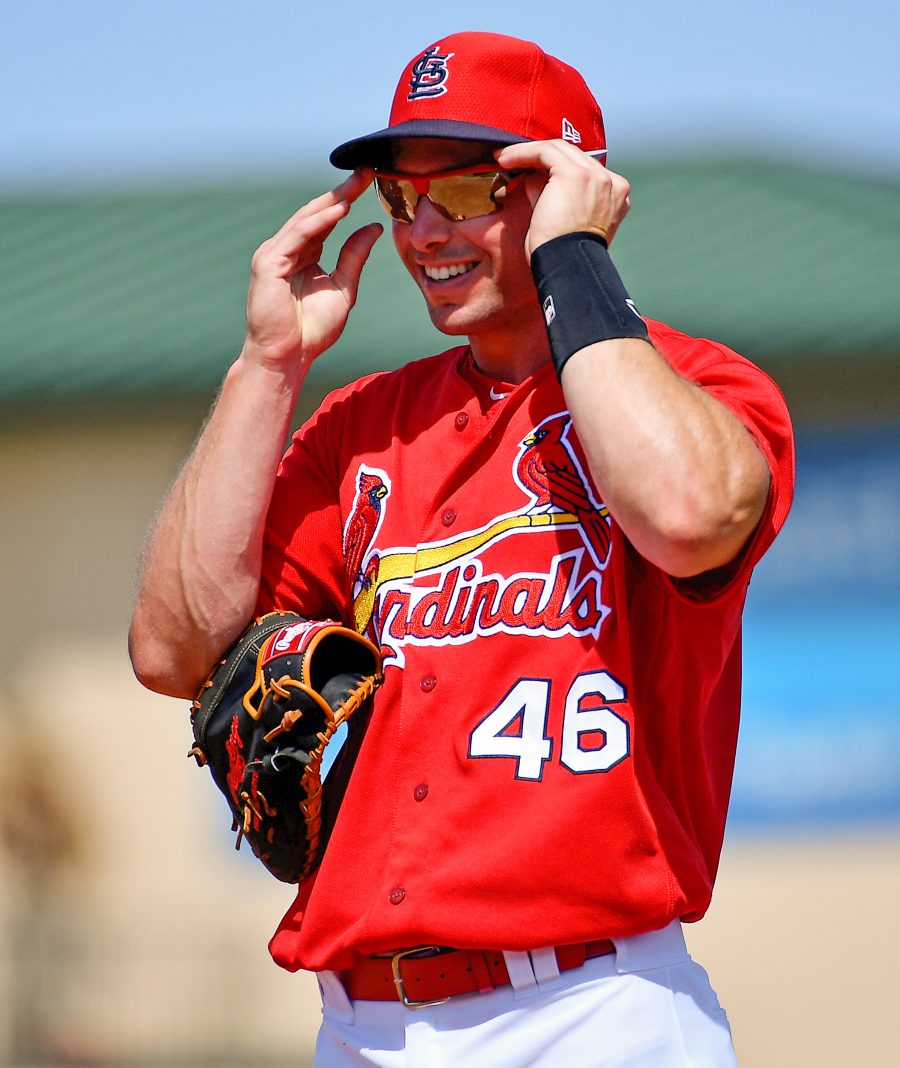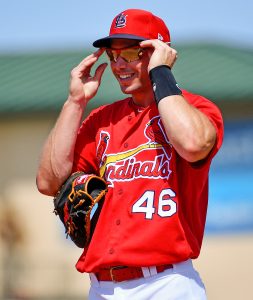 The Cards are now set to accomplish what they set out to do when they acquired Goldschmidt earlier this winter. The club made no secret of its desire to hammer out a long-term arrangement with its new first bagger. Indeed, achieving exclusive negotiating rights likely motivated the St. Louis organization to part with starter Luke Weaver, catcher Carson Kelly, minor league infielder Andy Young and a Competitive Balance Round B selection to land Goldy in the first place.
Getting the deal done now means that both the Cardinals and Goldschmidt (along with his representatives at Excel Sports Management) need not think about alternatives next winter. It surely would have been interesting to see how the star performed on the open market. It's hardly an optimal time for a defensively limited slugger to reach the open market. The Chris Davis deal (seven years, $161MM) is scarcely three years old, but seems a relic in retrospect. We've seen a steady reduction in earning expectations for such players in recent years. Still, significant money has still been there for the very best players. J.D. Martinez took down $110MM over five years despite profiling as a DH. Carlos Santana and Edwin Encarnacion each commanded $20MM annual salaries over three-year terms. And first bagger Eric Hosmer — a much younger but lighter-hitting first baseman — went for eight years and $144MM.
There's an argument to be made that Goldschmidt could have earned more on the open market. He'd have faced little competition at the top of the first base market outside of the older Jose Abreu, though there are a few notable other players available next winter. But it's frankly difficult to argue with the decision to sign onto this contract, particularly with another year of health and performance risk still separating Goldschmidt from free agency. The Cards obviously were quite fond of their new acquisition — and, perhaps, felt no small amount of pressure to get something done. It's no small achievement in this climate for a first baseman to secure a $26MM AAV over a five-year term that begins in his age-32 season.
Goldschmidt, of course, is no ordinary first baseman. Comparing him to his peers at first base, in fact, isn't quite the right scope. Over the past three years — that is, not including his personal-best 2015 campaign — Goldy has been among the dozen top position players by measure of fWAR. He's in a dead heat with Freddie Freeman and Joey Votto in that regard. Now, he'll join that pair of star performers in securing a large and lengthy contract extension.
While the Cardinals haven't had much time to watch Goldschmidt up close, he really doesn't have much of anything to prove. Somehow only an eighth-round draft pick back in 2009, Goldschmidt has been an offensive sensation ever since he reached the professional ranks. He destroyed minor-league pitching while racing to the majors, showing well in his 2011 debut. Thereafter, he emerged as one of the game's best hitters and has rarely wavered from that standard.
All told, Goldschmidt carries a .297/.398/.532 slash (144 wRC+) through 4,708 plate appearances. That's more or less exactly what he posted last year, when he ran up 690 plate appearances of .290/.389/.533 hitting with 33 long balls. Goldschmidt didn't have his best showing in terms of plate discipline, but his 13.0% walk rate and 25.1% strikeout rate were hardly problematic and largely reflect his career levels. He continued to sting the ball, with a career-best 46.2% hard-contact rate (per Fangraphs), though he also made soft contact with greater frequency (16.9%) than ever before.
Photo courtesy of USA Today Sports Images.