Trade rumors have swirled around both Aaron Sanchez and Marcus Stroman for months, though teams considered the Blue Jays' asking price for either young right-hander to be "uncomfortably high" during the offseason.  The Jays were thought to still be looking for a premium return in any deal, despite the fact that both Sanchez and Stroman were coming off inconsistent, injury-shortened seasons.  The prevailing wisdom was that the Jays would be counting on both pitchers to be healthy and effective in the first half of 2019, paving the way for the duo to become prime trade chips at the July 31st deadline.
For Stroman, it's been all systems go in amassing a 3.04 ERA over 100 1/3 innings, including his six shutout frames against the Red Sox today.  For Sanchez, however, his first 16 starts have only led to more frustration.  Sanchez has managed only a 5.49 ERA over 78 2/3 innings this season, with ERA indicators (5.48 FIP, 5.30 xFIP, 5.43 SIERA) and hard-contact numbers (a .355 xwOBA just slightly below his .359 wOBA) providing evidence that Sanchez's struggles are far removed from simple bad luck.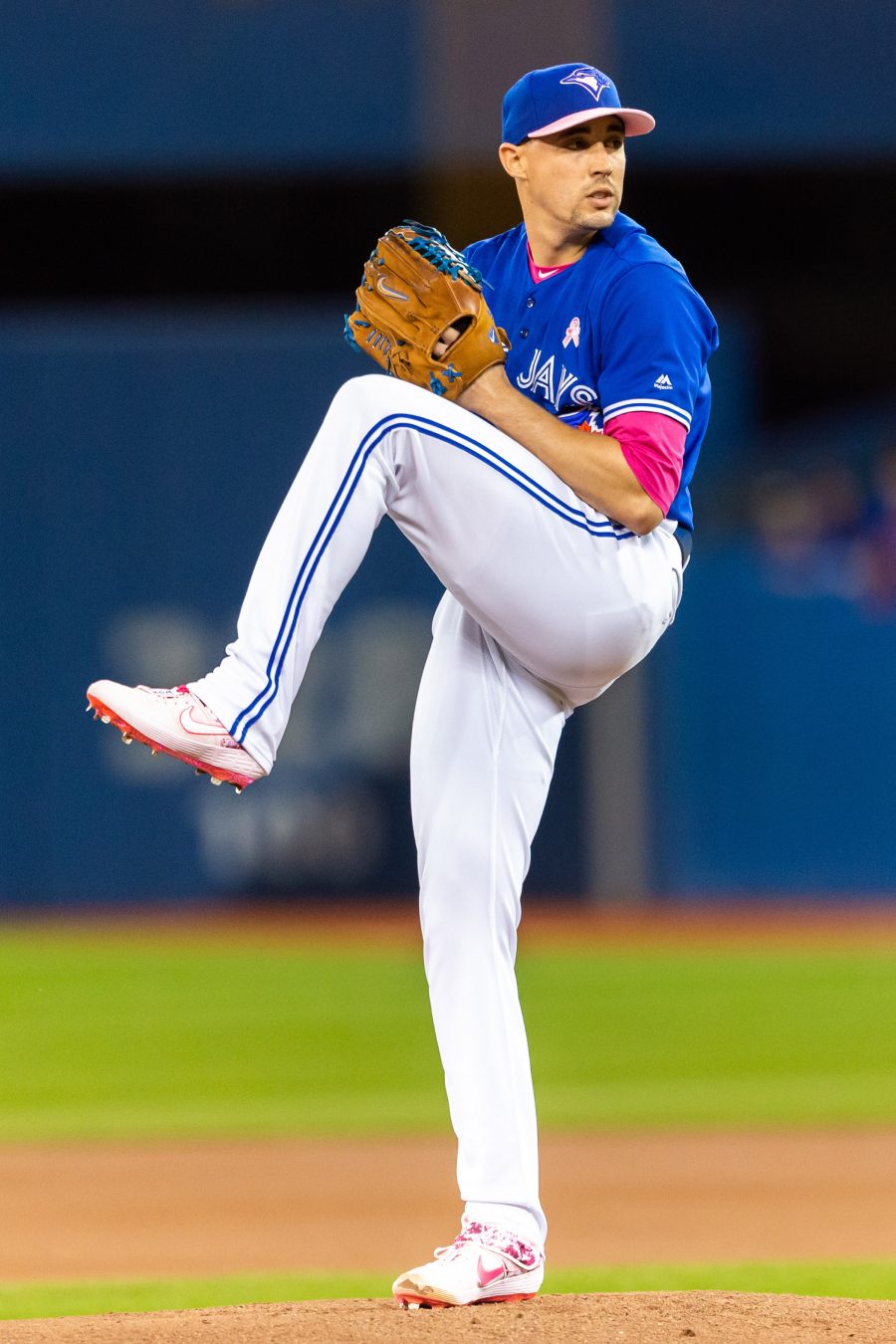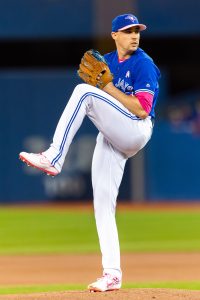 Counting his abbreviated 2017 season, Sanchez is now in his third straight year of issuing at least five walks per nine innings.  While he has a 50% grounder rate, 16.4% of the fly balls he has allowed have left the yard, leading to an unimpressive 1.4 HR/9.  Never a big strikeout pitcher even at his peak in 2016, Sanchez has a 7.44 K/9 this season.
Speaking of Sanchez's 2016 season, that excellent year stands out as the most recent bit of evidence that the right-hander has be a front-of-the-rotation type of starter, as Sanchez has since been consistently hampered by a variety of finger problems.  Between cracked and removed fingernails, surgery to repair a right index finger injured after being caught in a suitcase, and constant blister problems, Sanchez has been fraught with the type of hard-to-diagnose yet persistent injury concerns that would give any team pause.
As Sanchez told The Athletic's John Lott (subscription required) last winter, the finger problems led to mechanical issues, as Sanchez tried to adjust for a new grip on the baseball.  This led to a steep increase of Sanchez's use of a changeup in 2018 that has continued into this season, and Sanchez's curveball usage has also spiked to a career-high 22.7% this season (his previous high was 16.6% in 2017).
Though Sanchez is averaging 94mph on his fastball, he has only been throwing it 58.3% of the time in 2019 due to a lack of effectiveness.  As per Fangraphs' fastball runs above average metric (wFB), Sanchez has gotten less than his heater (-12.1 wFB) than all but two other qualified pitchers in baseball.  Lott noted back in January that Sanchez's sinker was a plus pitch for him in 2016, yet it has become an increasingly smaller part of the righty's arsenal — after throwing it 54.9% of the time in 2016, that total dropped to 37.9% last season and 36.3% this year.
With all this in mind, Sanchez would need a big turn-around over the next four weeks to merit the type of return that the Blue Jays want for a young (Sanchez turns 27 on July 1) pitcher who is controlled through the 2020 season.  Controllable arms have enough value in baseball that the Jays would surely still get some type of decent offers for Sanchez, especially if there's a team out there that believes it has a fix for Sanchez's grip problems.
The trouble is, a "decent" offer would still be seen as a big disappointment for a rebuilding Jays team that hasn't been able to maximize its return on several of its veterans.  Josh Donaldson would've been the Blue Jays' biggest trade chip of 2018 yet shoulder and calf problems kept the third baseman off the field for much of the season, leaving the Jays forced to settle for just one prospect coming off Tommy John surgery (Julian Merryweather) in a trade with Cleveland.  J.A. Happ was dealt at last year's trade deadline for Brandon Drury and Billy McKinney, neither of whom have done much for the Jays this season.  Roberto Osuna was sent to Houston last July for a three-pitcher package that included current closer Ken Giles, though Osuna surely would've netted more were it not for his off-the-field legal issues.
A case can be made that Toronto could opt to just hang onto Sanchez to see if he can ever get on track either after July 31st or in the first few months of the 2020 season.  Sanchez is earning only $3.9MM this year and will only get a modest raise on that salary in his final season of arbitration eligibility, plus the Blue Jays will still need some kind of veteran rotation help next year.
There's nothing stopping the Jays from continuing to explore trades for Sanchez over the winter, though then the team runs the risk that his rebound performance simply never comes around (or simply won't come in a Toronto uniform if a change of scenery is required).  The Jays face an increasingly tough decision leading up to the trade deadline, as the team will have to weigh whether settling for a modest trade return for Sanchez now might be preferable than getting even less, or nothing at all, for Sanchez down the road if his underwhelming 2018-19 performance represents his new normal.
Photo courtesy of USA Today Sports Images