FRIDAY, 9:07pm: The Braves have announced the agreement. To make room for Keuchel on their 40-man roster, they transferred reliever Darren O'Day to the 60-day injured list. Atlanta plans to activate Keuchel after he makes two starts in the minors, Mark Bowman of MLB.com tweets.

6:32pm: Keuchel has passed a physical, per Gabe Burns of the Atlanta Journal-Constitution (via Twitter). The signing is expected to be announced tonight.
THURSDAY, 9:02pm: Keuchel's contract is indeed for one year, reports Yahoo's Tim Brown (Twitter link). He'll be paid $13MM between now and season's end, which is a bit more than the $11.16MM he'd have made on a prorated deal worth the same amount as the $17.9MM qualifying offer. (ESPN's Jeff Passan adds that his base salary is technically around $20MM, and the $13MM represents the prorated version of that sum.) Keuchel will take a physical tomorrow, and he'll jump right into the fray with Triple-A Gwinnett when he makes a start there on Saturday.
8:18pm: The Braves have agreed to terms with left-hander Dallas Keuchel, reports David O'Brien of The Athletic (Twitter link). It's "likely" a one-year deal, O'Brien adds. Keuchel is represented by the Boras Corporation.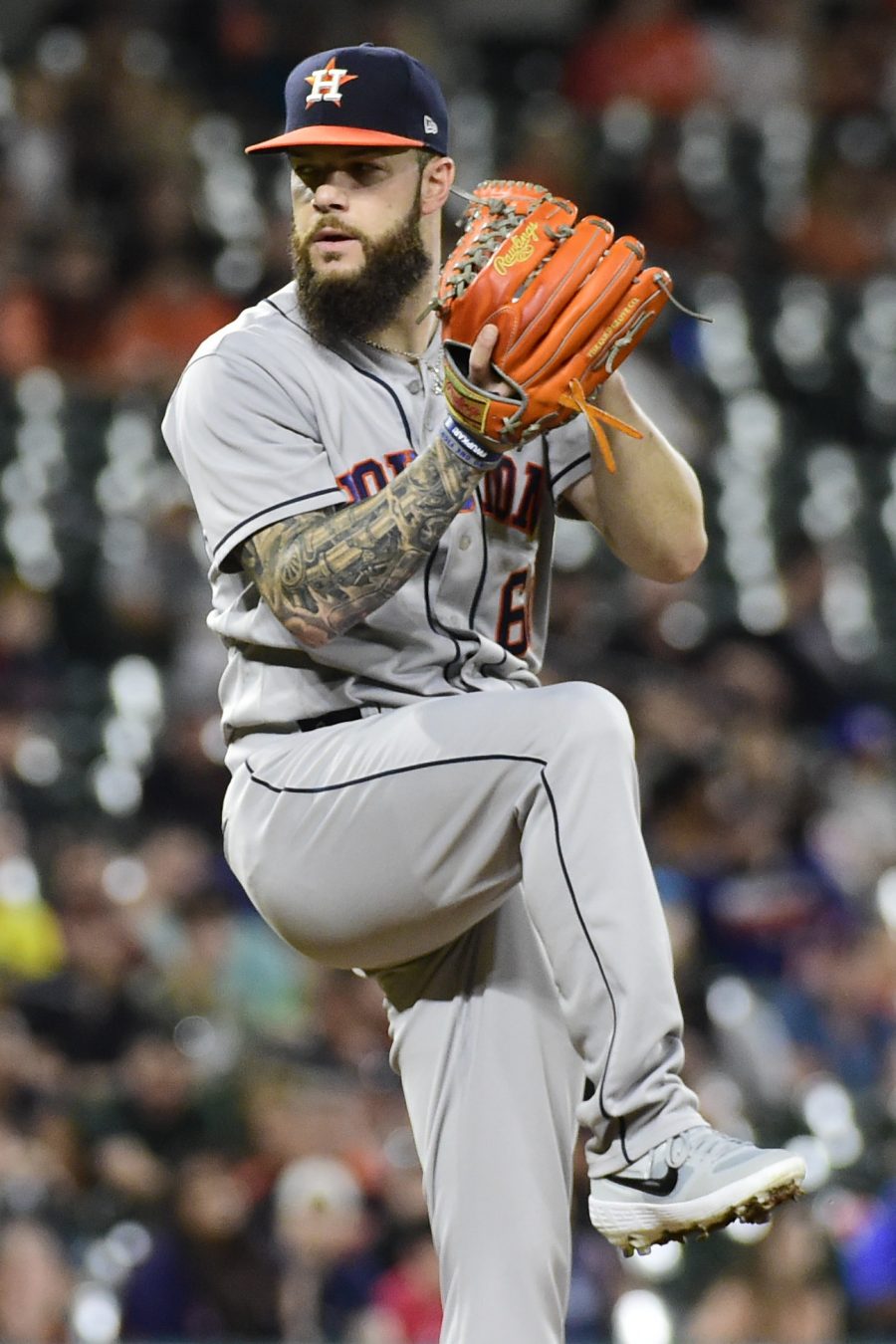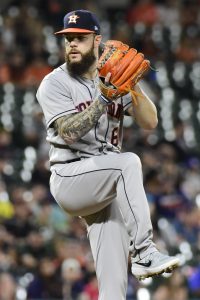 As was the case with Craig Kimbrel, Keuchel will see his prolonged free-agent saga come to a close just days after the draft-pick compensation that has hung over his head was lifted. The terms of the contract will surely be only a fraction of what the former Cy Young winner had eyed when rejecting a $17.9MM qualifying offer from the Astros back in November, but but a short-term arrangement will allow Keuchel the opportunity to once again test free agency — this time without the burden of a qualifying offer and likely with some lower expectations; Keuchel and Boras reportedly sought a contract of five years and more than $100MM in the early stages of free agency.
Keuchel, 31, has seen his results tail off since his brilliant Cy Young campaign back in 2015, but he's still a quality arm who should provide some much-needed stability to a Braves rotation that hasn't functioned according to plan (or anywhere close) in 2019. Top starter Mike Foltynewicz missed several weeks to open the season and has struggled considerably in his return from the injured list, while Sean Newcomb has been moved to the bullpen and Kevin Gausman is lugging around a 6.15 ERA. Julio Teheran has posted solid bottom-line results, but fielding-independent pitching metrics forecast him as a regression candidate.
Mike Soroka has been far and away the team's best starter, putting himself not only in the Rookie of the Year race but in the Cy Young race early in the season. Soroka, however pitched just 56 1/3 innings between the Majors and minors last season and figures to have some degree of workload restriction facing him down the line. Lefty Max Fried has also emerged as a largely solid option, but he tossed only 111 innings last year and could see his own innings monitored a bit late in the year.
Last season, Keuchel racked up 204 2/3 innings while working to a 3.74 ERA with 6.7 K/9, 2.6 BB/9, 0.79 HR/9 and a 53.7 percent ground-ball rate. Keuchel's strikeout and ground-ball rates have dipped in recent seasons, particularly in 2018, and he also saw both his 2016-17 seasons shortened a bit by injuries. All of that has taken some of the shine of the lefty, but it's also a fact that he's posted a sub-3.00 ERA in three of the past five seasons. Even when throwing out his Cy Young campaign, Keuchel has a 3.77 ERA with a premium ground-ball rate and above-average control through his past 518 1/3 innings.
Based on that track record, there's little doubt that he'll be an upgrade for the Braves — especially when considering who he'll likely replace. Gausman would appear to be the odd man out in this situation, as he's struggled through the worst season of his career and could very well be bullpen-bound. If he can manage to find success in that admittedly presumptive new role, the benefit to the Braves would be twofold; not only would they get another quality arm in the 'pen, they'd have a starter working deeper into games (Keuchel) and thus not forcing the bullpen into action as frequently.
Keuchel drew interest elsewhere around the league, with the Yankees in particular being mentioned as an aggressive pursuer. However, Joel Sherman of the New York Post reports that the Yankees had a very clear cutoff with their offer and were not willing to budge beyond paying Keuchel the prorated portion of the $17.9MM qualifying offer (Twitter link). That base salary would've paid Keuchel about $11.16MM through season's end — assuming a deal is completed tomorrow. The Cardinals, Twins and Rays were all mentioned as interested parties, to varying extents, although Juan Toribio of MLB.com tweets that Tampa Bay was never strongly after the lefty. Those teams will instead have to turn to the trade market in order to find rotation upgrades, as Keuchel was the open market's lone realistic difference-maker.
The Braves, too, still figure to be active on the trade market moving forward. Even after adding Keuchel to the rotation, the Atlanta bullpen has been shaky and could stand to be improved upon. The team has been relying on Luke Jackson in the ninth inning as well as a host of converted starters and a series of low-cost fliers on veterans (e.g. Jerry Blevins, Anthony Swarzak). Newcomb has shown well in that role, as has Touki Toussaint, which makes the situation a bit less dire, but it'd nevertheless be a surprise if the Braves didn't add at least one more reliable arm to the relief corps. Keuchel may very well be the highest-profile addition made by Atlanta between now and July 31, but he's unlikely to be the only one.