The Tigers may have helped develop a front-line starter in left-hander Matthew Boyd, whom they acquired from the Blue Jays in a deal for David Price in July 2015. At the time, fellow southpaw prospect Daniel Norris was seen as the best part of the Tigers' three-player return, but it's Boyd who has since emerged as the superior major leaguer. Now, with the noncompetitive Tigers amid a rebuild and not likely to return to contention in the near future, they may have to consider trading Boyd this summer.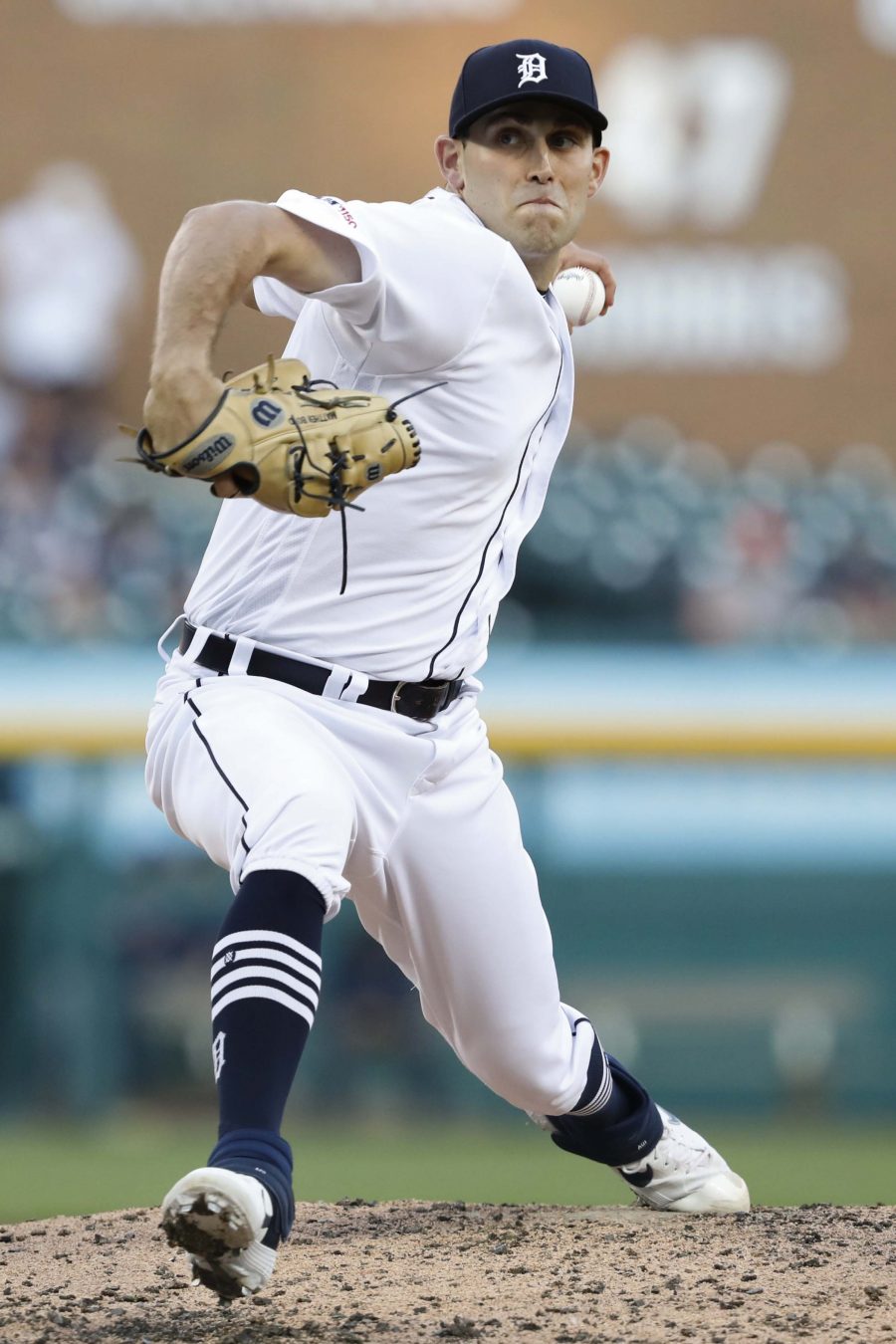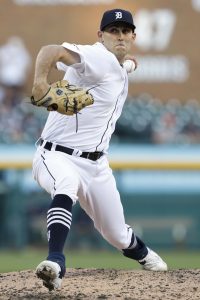 Boyd debuted with the Blue Jays the same season as the trade and wound up turning in 57 1/3 innings of 7.53 ERA/6.59 FIP ball between Toronto and Detroit. He was much better over the next three seasons, including when he totaled 4.3 fWAR in 305 1/3 frames from 2017-18, yet still didn't look like much more than an average starter. But Boyd has found another gear in 2019 – his age-28 season.
Across 83 2/3 innings this year, Boyd has already put up a career-best fWAR (2.8) that trails only Max Scherzer among starters. Thanks in part to a lethal fastball-slider combo, Boyd's also third in the league in K/BB ratio (6.93), sixth in K/9 (11.16) and BB/9 (1.61), eighth in FIP (2.93), 15th in ERA (3.12) and swinging-strike percentage (13.4), and 25th in contact rate (73.2). Furthermore, there's almost zero difference between Boyd's weighted on-base average/expected wOBA against (.272 versus .271).
Based on his production to date, the 2019 version of Boyd has been an ace – and a cheap one at that. Relative to his performance, Boyd is earning a pittance ($2.6MM) in his first of four potential arbitration-eligible years. Considering Boyd is breaking through as a top-flight starter who's under control through 2022, it wouldn't be remotely surprising to see the Tigers go forward with him. That said, there's a case for Detroit to cash in its best trade chip this summer, when Boyd would outrank Marcus Stroman, Madison Bumgarner and others as the most desirable starter on the block.
Even with Boyd in the fold, it doesn't look as if the Tigers have nearly enough quality building blocks in the majors or minors to work their way back into contention over the next couple years. There's hope in the Tigers' starting staff in the form of Boyd, Norris and Spencer Turnbull. But the team's premier reliever, Shane Greene, isn't signed past this season and may find himself on another roster in the coming weeks. Switching to the offensive side, Brandon Dixon and Nicholas Castellanos have been the Tigers' only league-average batters this season. The 27-year-old Dixon has struck out 37 times and drawn three walks in 98 plate appearances, indicating his bubble's going to burst. We know Castellanos can hit, but he's a free agent-to-be whose overall value is limited by his defensive shortcomings. Down on the farm, the Tigers do have prized righty Casey Mize – the No. 1 pick in the 2018 draft – but Kiley McDaniel and Eric Longenhagen of FanGraphs still don't see a special system in place.
While the Tigers don't boast an elite collection of farmhands, trading Boyd would change that to a certain extent. He'd command a massive return right now, though it would be an agonizing call on the Tigers' part to let him go. However, with Boyd's value perhaps at its zenith and Detroit seemingly not nearing a return to relevance, general manager Al Avila may have to think about putting his club's ace on the block. What would you do in Avila's position?
(Poll link for app users)
Photo courtesy of USA Today Sports Images.