Cleveland came into 2019 as a three-time defending AL Central champion, but the club looked as if it was relinquishing its status as a powerhouse over the first couple months of the season. Owing partially to serious injuries or illnesses to starters Corey Kluber, Carlos Carrasco and Mike Clevinger, the Indians were a somewhat unthinkable 26-27 after a loss in Boston on May 27. At that point, 10 games back of the emergent Twins in their division, the Indians appeared to be on their way to serving as trade deadline sellers.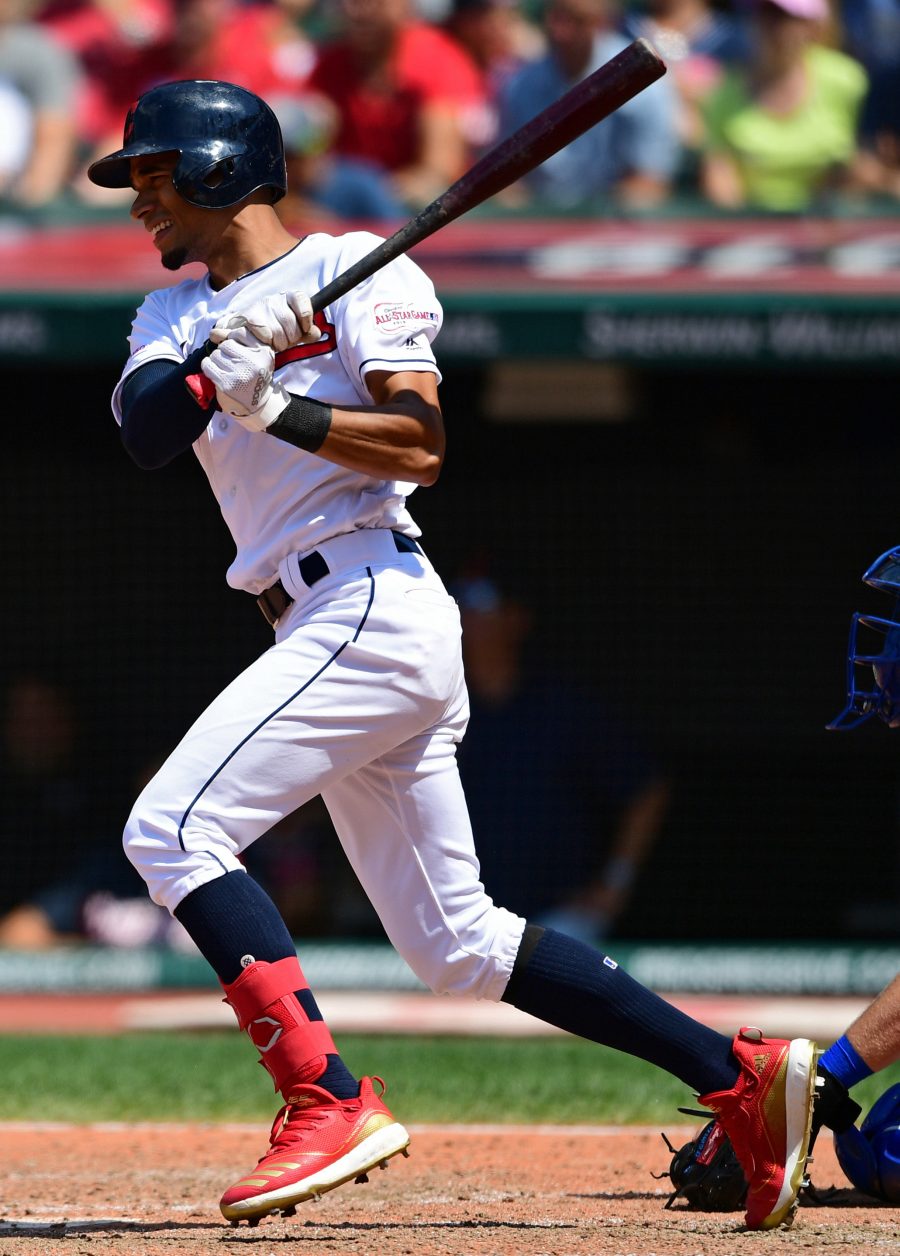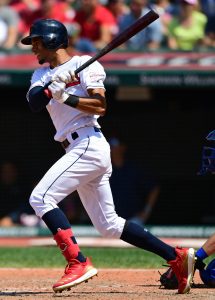 On May 14, two weeks before the Indians sunk below .500, they promoted outfielder Oscar Mercado from Triple-A Columbus. Now, over two months later, Mercado's call-up stands out as a development that has helped key a turnaround. Even though they're still without Kluber and Carrasco, the Indians have rallied to 58-41, two games up on the AL's No. 1 wild-card spot and a surmountable three behind the Twins – whom they play 10 more times.
The 24-year-old Mercado is among the reasons there's now a legitimate battle in the AL Central. He's just under a year from joining the Indians, with the club having acquired him at last July's trade deadline from the Cardinals. Mercado was then a solid prospect who was fresh off an effective Triple-A run with the Redbirds. His numbers declined when he transferred to the Tribe's top affiliate after the trade, but Mercado came back with a vengeance this season. Before his promotion, Mercado slashed .294/.396/.496 (130 wRC+) with 15 extra-base hits (10 doubles, four home runs and a triple) and 14 stolen bases in 140 plate appearances.
When they summoned Mercado for his first big league experience, the Indians likely would have been thrilled with playable production – let alone above-average numbers. So far, they've gotten the latter. Across 230 trips to the plate, Mercado has batted .297/.350/.488 (117 wRC+), swatted eight homers with a respectable .191 ISO, and swiped nine bags on 11 tries. He has also essentially been a scratch defender in center, albeit over a small sample size, with 1 Defensive Runs Saved and a minus-1.5 Ultimate Zone Rating.
Back when Mercado joined the Indians, they were still clinging to hope that slumping veteran Leonys Martin would rebound. Martin, returning from the life-threatening bacterial infection he suffered in 2018, was the Indians' Opening Day center fielder and their go-to choice there over the season's first couple months. Finally, on June 22, the Indians decided Martin's rope had run out. They designated him for assignment after Martin hit .199/.276/.343 (61 wRC+) with minus-0.6 fWAR in 264 trips to the plate.
The cutting of Martin, who's now playing in Japan, officially opened the door for Mercado to assume the outfield's most important position. Aside from a couple days in which Greg Allen has started at the position, it has belonged to Mercado almost exclusively. Overall, Mercado has been remarkably consistent. His wRC+ by month: 119 in May, 118 in June, 114 in July. The righty's wRC+ against same-handed pitchers: 119. His wRC+ against lefties: 115.
If you're looking for negatives, it's obvious there is some good fortune propping up Mercado's output. Although Mercado's one of the game's fastest players, a .335 batting average on balls in play could be difficult to uphold. And while Mercado's only striking out at a 17.6 percent clip, he's walking just 5.6 percent of the time. Statcast, meanwhile, paints somewhat of a bleak picture in regards to his production, placing Mercado in the league's 39th percentile or worse in expected weighted on-base average (.322, compared to a .357 real wOBA), expected slugging percentage, exit velocity and hard-hit rate.
Even if Mercado regresses toward his xwOBA as the season moves along, he'd still qualify as an easy upgrade over Martin, who posted a .270 wOBA before the Tribe cut him. Thanks in part to what Mercado has done so far, the Indians' outfield hasn't been the massive question mark it was at the outset of the season. The Indians, set to begin life without Michael Brantley then, ran out an Opening Day outfield of Martin, Jake Bauers in left and Tyler Naquin in right. They're now going with Mercado, a Bauers/Jordan Luplow platoon in left and Naquin at his season-opening spot on a regular basis.
Bauers has recently put up much better offensive totals than he did during a disastrous May; the righty-swinging Luplow has been a force against lefties throughout 2019; and Naquin has come back well from a pair of lost seasons at the MLB level. However, of the Indians' main outfielders, it's Mercado who has been their best. The rookie has played an important role in saving Cleveland's season.
Photo courtesy of USA Today Sports Images.