The Rangers announced that they've acquired right-hander Nate Jones, international bonus allotments and cash from the White Sox in exchange for minor league right-handers Joe Jarneski and Ray Castro.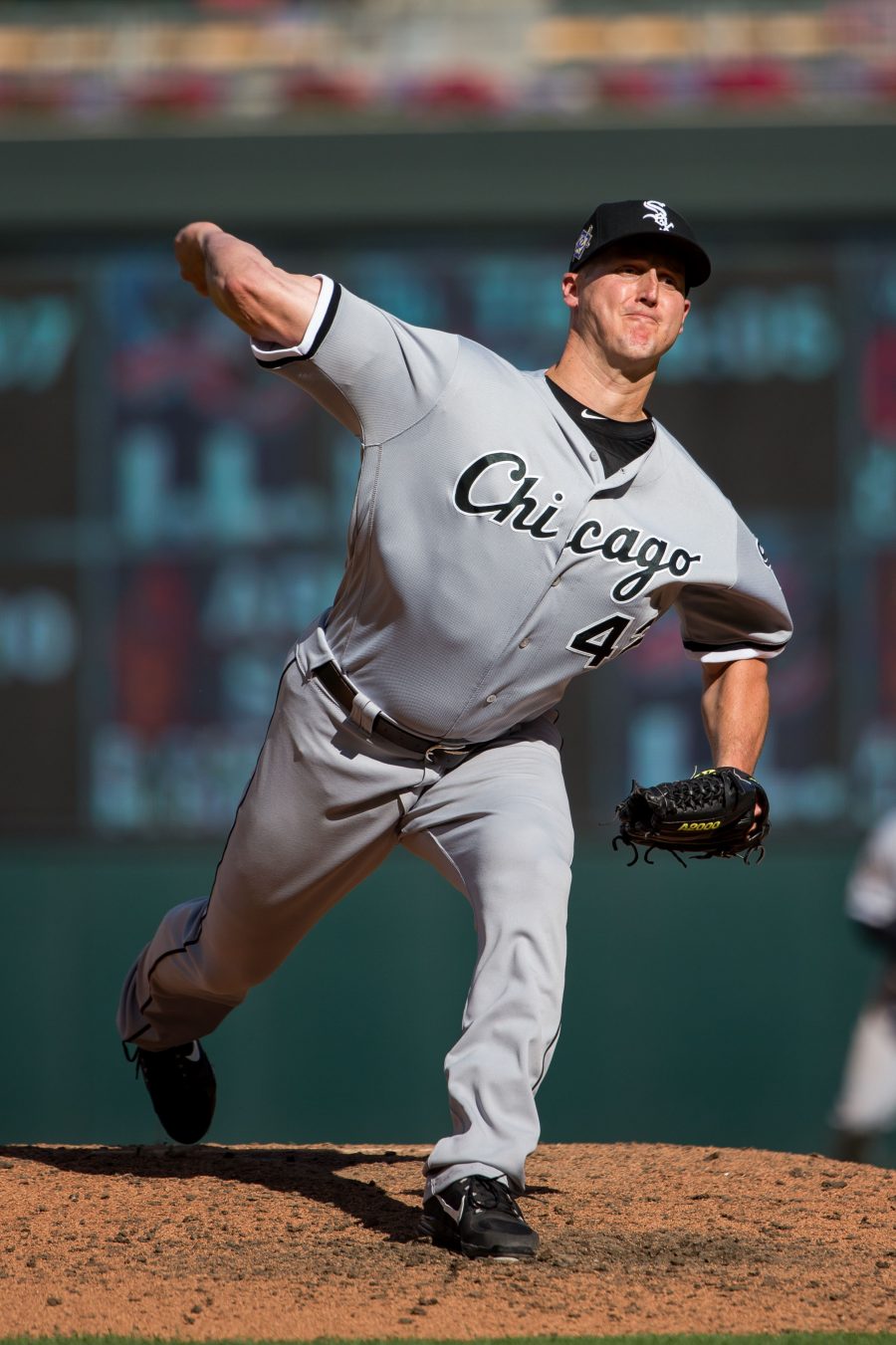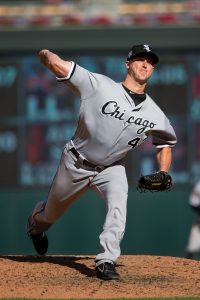 It's an unexpected swap, as Jones landed on the 60-day IL earlier this summer after undergoing right forearm surgery. However, Texas will have a $3.75MM option on Jones for the 2020 season and a $4.25MM option on him for the 2021 campaign. Both of those come with a $1.25MM buyout, so the option on Jones this winter is effectively a net $2.5MM decision.
For Jones, that's an eminently affordable price. The 33-year-old could very well be regarded as one of the game's better relievers … if he were ever able to stay on the field. Injuries have decimated the right-hander, though, as evidenced by the fact that he's topped 30 innings just once dating back to the 2015 season. Lack of durability notwithstanding, Jones has also pitched to a 2.67 ERA with 10.4 K/9, 3.1 BB/9 and 1.2 HR/9 over his past 141 2/3 big league frames. If — and it's a substantial "if" — he can remain healthy, he'd be a boon to the Texas relief corps.
With Texas eyeing a competitive 2020 campaign, it's not a shock to see them proactively adding some potential contributors. At the same time, if Jones' recovery isn't progressing as hoped, the Rangers can pivot and buy out his option, knowing that they still picked up some value with the international funds included by the South Siders.
Evan Grant of the Dallas Morning News tweets that Texas will pick up $1MM in international allotments, which is a fairly notable sum to change hands on the trade market. International allotments must be traded in blocks of $250K, but it's more common for clubs to exchange $250-500K than to make seven-figure swaps. That newly acquired pool space will allow the club to finalize its signing of top international prospect Bayron Lora, tweets T.R. Sullivan of MLB.com; Lora ranked as the market's No. 3 prospect this signing period, per MLB.com's Jesse Sanchez.
As for the ChiSox, they'll bid adieu to one of the organization's longest-tenured players. While they're including some cash in the deal, Grant implies that the buyout on the option would be the Rangers' responsibility, so the Sox are still saving a bit of money. They're also adding a pair of young righties who've spent the season pitching in Rookie ball.
Jarneski, 19, was the Rangers' 12th-round pick in 2017 and has returned to the field in 2019 after missing the '18 season due to injury. He's made 10 appearances and posted a 1.62 ERA with a 16-to-11 K/BB ratio in 16 2/3 innings in the Arizona League. Castro, 22, is in his second season with the Dominican Summer League, having pitched to a 2.02 ERA with 7.1 K/9 and 3.8 BB/9 in 35 1/3 innings. He's old for the level at which he's currently pitching, though. Neither is considered to be among the Rangers' best farmhands.