Veteran right-hander Nate Jones, who pitched with both the Braves and the Dodgers earlier this season, is retiring from baseball, agent Joe Speed of Sterling Sports Management announced today on Twitter.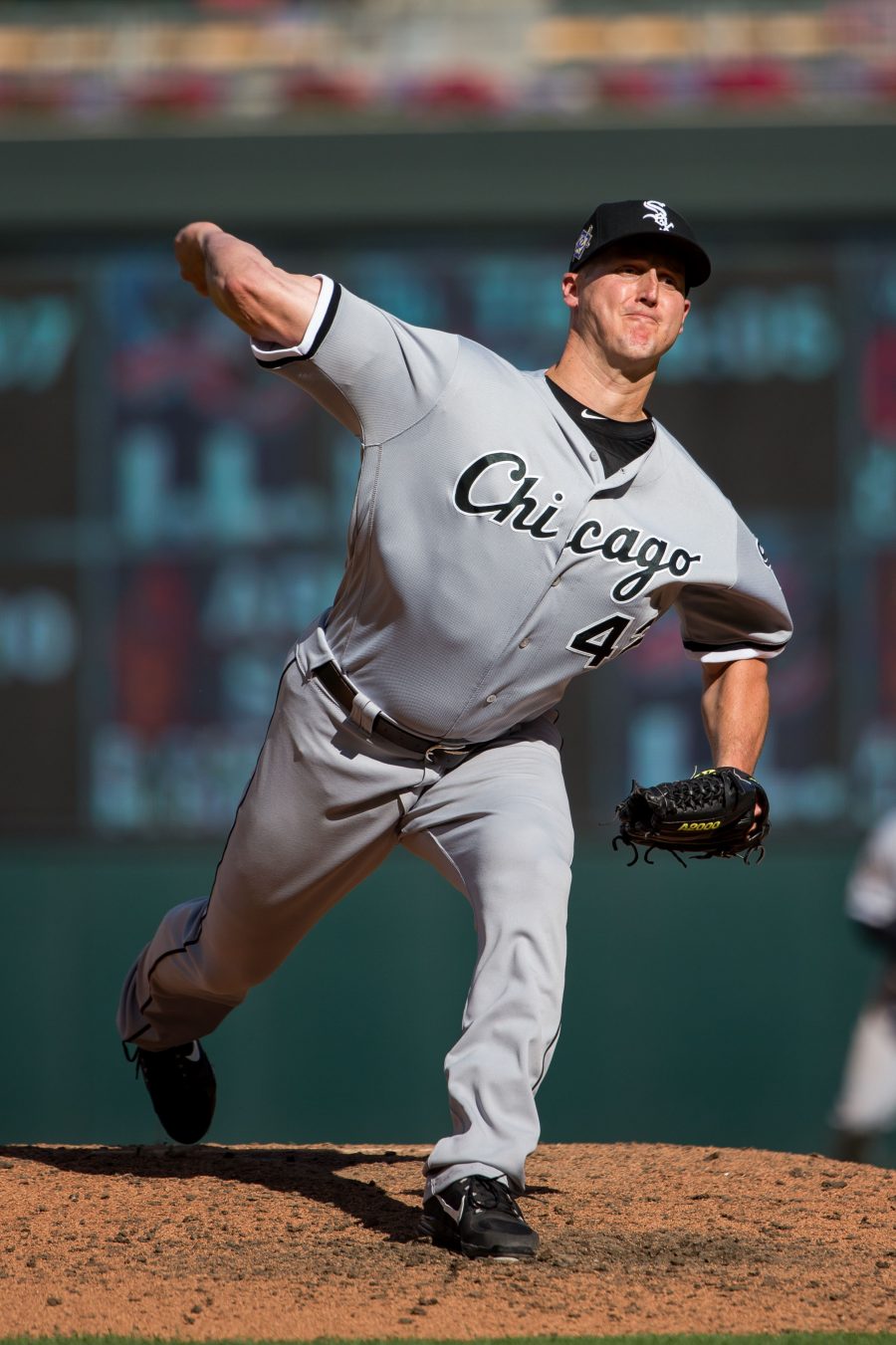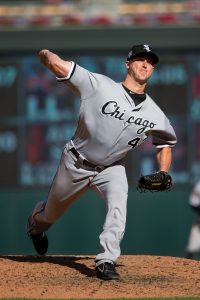 A fifth-round pick of the White Sox back in 2007, Jones was never considered to be one of their very best prospects, topping out at No. 22 on Baseball America's rankings in the 2011-12 offseason, but he nevertheless emerged as one of the team's most talented relievers for several years. The hard-throwing, 6'5″ righty debuted as a 26-year-old in 2012 and immediately cemented himself as a fixture in the bullpen when he pitched 71 2/3 innings of 2.39 ERA ball as a rookie.
Jones enjoyed a solid sophomore season, pitching another 78 innings of 4.15 ERA ball but battled some hip and back soreness along the way. Continued back troubles sidelined him early in 2014, and the right-hander unfortunately suffered a torn ulnar collateral ligament in his elbow while working his way back from that back issue. He appeared in only two games in '14, didn't record an out, and missed much of the 2015 season while recovering from Tommy John surgery.
Jones returned in early August in 2015 and pitched well enough down the stretch that the White Sox were comfortable signing him to a three-year deal. The contract provided Jones with an $8MM guarantee, covering his second and third years of arbitration and his first free-agent season before giving the South Siders a pair of club options. Jones had pitched just 168 2/3 innings over his first four seasons but had been generally excellent when healthy enough to take the field; there was sense in the contract for both parties.
The contract paid off in spades the very next season, as Jones produced what would prove to be the best season of a 10-year career. Over the life of 70 2/3 innings, he pitched to a superlative 2.29 ERA with a 29.2 percent strikeout rate and a 5.5 percent walk rate.
Injuries, however, hobbled Jones for the next several seasons. He was always effective when able to take the mound, but he spent time on the injured list due to elbow and forearm injuries throughout much of the 2017-19 seasons. His 2.94 ERA in 52 innings across those three seasons underscored how talented the right-hander was, but Jones ultimately threw his last pitch for the Sox early in the 2019 season and underwent surgery to repair a flexor tear in his right forearm. Chicago traded him to the Rangers at season's end, but it proved to be a procedural move; the Rangers acquired international bonus money alongside Jones and simply paid the buyout on his 2020 option.
Jones signed with the Reds in the 2019-20 offseason and appeared in 21 games with diminished results. It was a similar story in both Atlanta and Los Angeles this year, as Jones once-97.5 mph sinker clocked in at an average of 93.6 mph between the Braves and Dodgers.
It's unfortunate that we never got to see Jones enjoy a prolonged, healthy run in the bullpen for the Sox or another club, as he clearly had all the makings of an elite late-inning reliever. He'll wrap up his playing days with a career 22-16 record, a 3.45 ERA, 78 holds, nine saves, 76 games finished and 355 strikeouts over the life of 329 innings and nearly $15MM in career earnings.