The story of this Yankees season hasn't been one of larger-than-life stars (though some of those have played significant roles as well). It's one of savvy organizational decisionmaking and depth, of unheralded players stepping up when called to the big stage. A future team biographer might well frame them The 2019 Yankees: Humble Savages. It's all enough to make even the staunchest fan of an Evil Empire rival start rooting for the New York leviathan. (No? Okay, okay, just checking.)
But what does it all mean? We can and should tip our caps to GM Brian Cashman and his front office, for starters. There are a whole lot of well-conceived individual decisions snowballing here, involving smart roster management, wise player acquisition and development, and deft deployment of talent. Overcoming the injuries — the roster is still riddled with them — has been an impressive feat.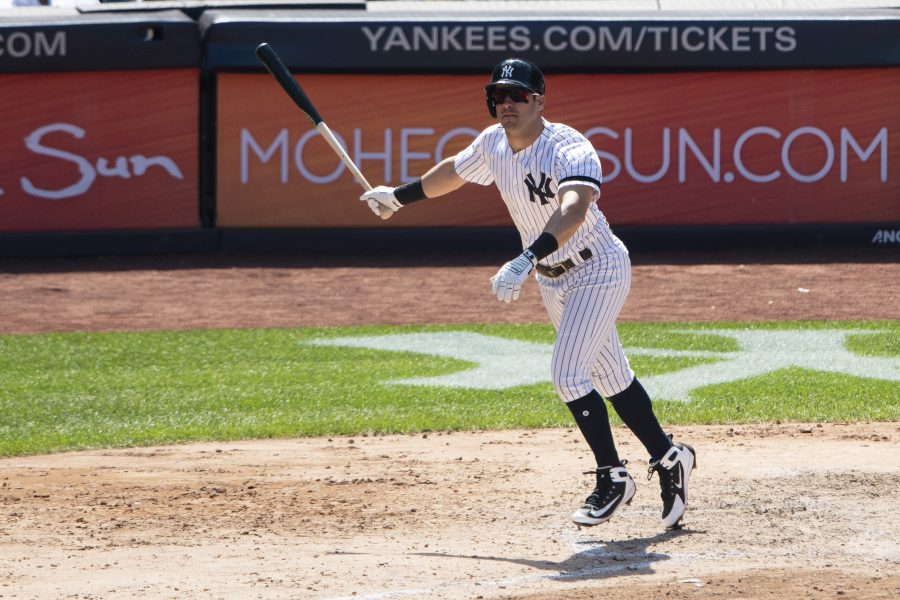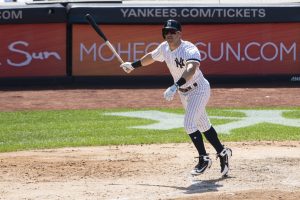 Still, at some point the club is going to pick a 25-man postseason roster. And then there'll be the eventual wave of 40-man roster culling at the end of the campaign. Fringe roster members — even those that factored prominently this year — can and will be traded or decommissioned to suit the needs of the Yankees machine.
Which leads us to wonder about those heart-and-soul types, those scrappy unknowns who have given so much to this year's Yanks. Which of them has earned a place in the future plans of the vaunted franchise — or at least a ticket out of town to a greater opportunity elsewhere? And which may ultimately look back on this time not as the start of a long and prosperous Yankees career, but as a blissful-but-fleeting moment when it all came together?
Put otherwise, in the words of the fans of rival clubs (I can only presume): are you serious with this Mike Tauchman guy?
Tauchman landed with the Yanks late in camp when it became clear he wasn't needed in Colorado. He was already 28 years of age and had only just tasted the majors. All it cost the Yankees was a decent but hardly overwhelming reliever prospect who wouldn't tie up a 40-man spot for the Rockies.
You know what happened next. It didn't occur right away, as Tauchman didn't thrive in his first fill-in work in New York earlier this year. But he has been ablaze since being recalled just after the All-Star break and is currently enjoying something like near-regular playing time in the absence of Aaron Hicks, Giancarlo Stanton, and Edwin Encarnacion.
Tauchman's numbers of late have indeed been ridiculous. He has strode to the dish with bat in hand seventy times over a twenty-game span, driving in twenty runs along the way. Five of those plate appearances have ended in home runs. There are 28 base knocks and six walks. Tauchman has thrown in a pair of steals for good measure.
When you add up all of Tauchman's contributions this year, he sits at a .299/.371/.563 slash line with ten long balls over 194 MLB plate appearances. That's a 143 wRC+ — quite good! It's only fair to note that defensive metrics are also fans of his glovework in left field, boosting him to an eye-popping 2.0 fWAR over just sixty games of action.
There was a reason the Yanks targeted Tauchman in the first place. He had struggled in two brief runs with the Rox, but that's easy to dismiss. Heck, now that we can put it all in context … was this the inevitable rise of an excellent hitter? Tauchman devastated Triple-A pitching at Albuquerque for two-straight seasons, posting consecutive .331/.386/.555 and .323/.408/.571 batting lines. Even with league context, those were strong numbers. Tauchman's numbers this year with the top New York affiliate are also strong: .274/.386/.505 with as many walks as strikeouts (16 apiece).
All good so far. But what does a look under the hood show us? There's not much of particular interest in the K/BB department. Tauchman is walking at a 10.3% clip, which is slightly above-average these days. He's also going down on strikes at a 27.3% rate. That's rather elevated, though not to the point of being a major concern in and of itself. Tauchman's 9.8% swinging-strike rate isn't alarming and he has a high-contact history in the minors, having typically sat in the fifteen-percent K-rate range. He's also carrying a meager 22.8% chase rate, so he's obviously seeing the ball well at the moment.
It's somewhat intriguing to wonder about a version of Tauchman that maintains the power — he owns a hefty .264 ISO — while drawing down the strikeouts closer to his upper-minors levels. But that probably isn't realistic. True, he has done it before, but never to this extent … and only in high-powered offensive environments against sub-MLB pitching.
The biggest red flags come when you look at the contact outputs. Tauchman is carrying a .378 batting average on balls in play — an obviously unsustainable number, but one that can reflect the fact that a player is absolutely stinging the baseball.
That's not really the case here. Tauchman does have a strong 9.2% barrel rate, but he's carrying an unremarkable 88.5 mph exit velocity. Statcast credits him only with a .316 xwOBA, vastly lagging his .384 wOBA and suggesting that there has been no shortage of good fortune in outcomes. Indeed, Tauchman's ten long balls have flown an average distance of only 384 feet — a Sogardian level that doesn't exactly portend an ability to sustain a whopping 27.0% HR/FB rate.
Odds are, Tauchman's hot streak will subside. This probably isn't a true breakout; it's not the result of some major change to mechanics or approach that might support a sustainable power boost. But that doesn't mean Tauchman is destined to be dumped at season's end. It's possible he'll feel the roster crunch and end up elsewhere — notably, he'll be out of options next year — but it isn't too hard to imagine the Yanks giving him an ongoing role. Tauchman has an excellent hit tool and at-least-decent pop. He comes with loads of minor-league experience in center field and (as noted) has graded quite well this year with the glove. There's a potential path to a left-handed-hitting fourth outfielder role that'd fit the roster quite nicely… depending upon how things turn out with long-time Yankees stalwart and pending free agent Brett Gardner, who has enjoyed a renaissance year at the plate thus far.
Photo courtesy of USA Today Sports Images.