We're nearing the end of the 2019 regular season, a campaign which has featured plenty of valuable contributions from young starters. By my count, no fewer than 10 starters age 25 or younger have excelled this year. Several of them could continue helping their teams' causes once the postseason rolls around in a couple months. In alphabetical order, let's take a look at the best of the bunch…
Jose Berrios, RHP, Twins (age: 25; team control: eligible for arbitration after 2019; scheduled for free agency after 2022):
This has been the third straight quality season for Berrios, who has amassed 157 2/3 innings of 3.37 ERA/3.92 FIP ball with 8.56 K/9 and 2.17 BB/9. Aside from a rough debut in 2016, Berrios has been among the most impressive young starters in the game throughout his career.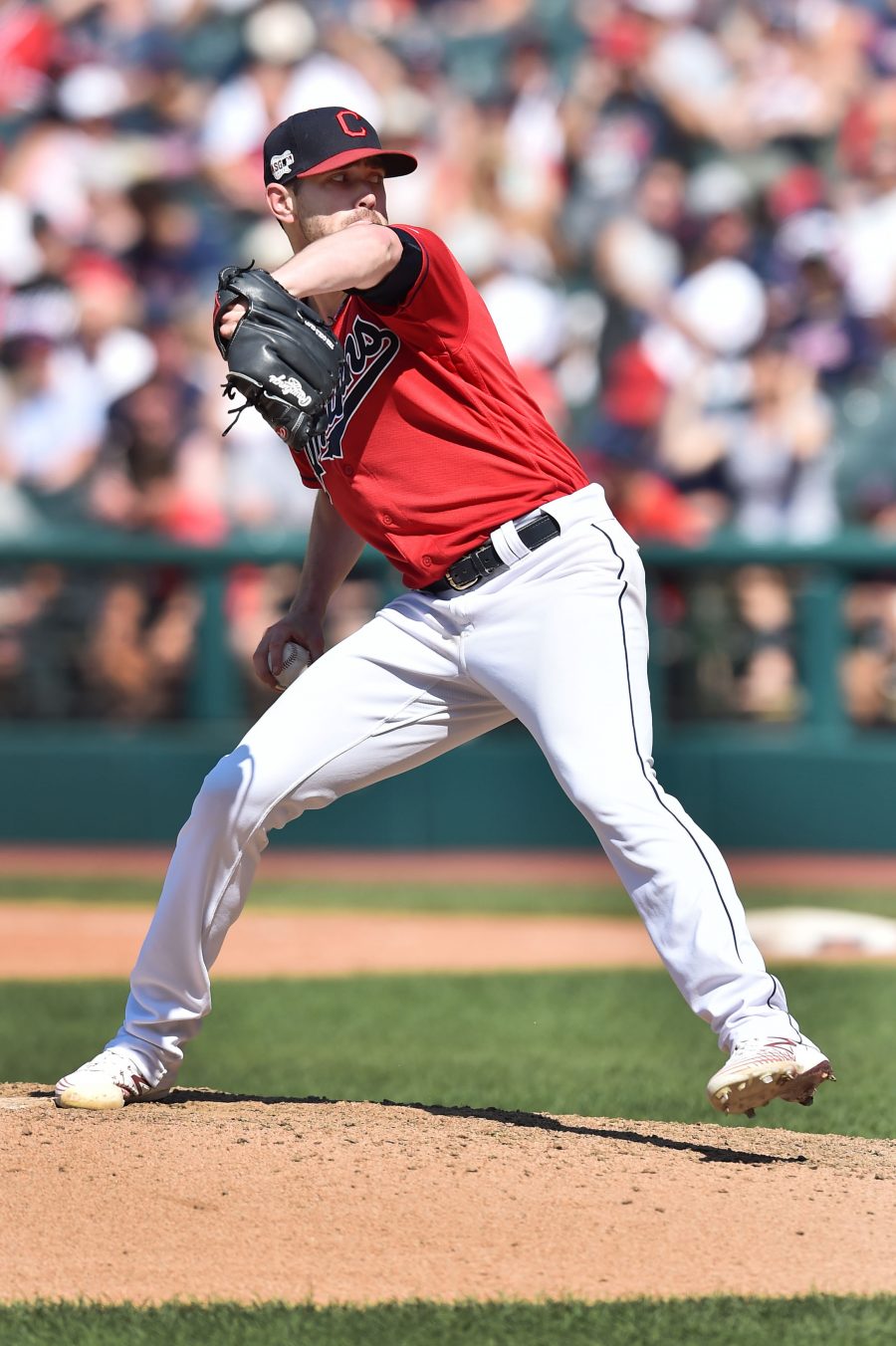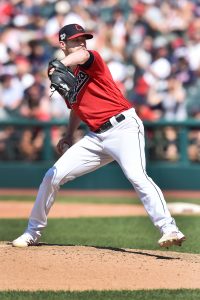 Shane Bieber, RHP, Indians (age: 24; team control: eligible for arbitration after 2021; scheduled for free agency after 2024):
Bieber was terrific over a 114 2/3-inning debut in 2018, but he has been downright spectacular this year. While Bieber won the MVP of the All-Star Game, which was held in his team's city of Cleveland, he has been even more impressive in meaningful action. Bieber owns a 3.27 ERA/3.32 FIP with 11.09 K/9 against 1.83 BB/9 in 162 1/3 frames of action. Only four starters have outdone Bieber's K/BB ratio of 6.06.
Walker Buehler, RHP, Dodgers (age: 25; team control: eligible for arbitration after 2020; scheduled for free agency after 2024):
Buehler, whose fastball averages just under 97 mph, is one of the few starters to outperform Bieber in K/BB ratio (6.38). His 10.57 K/9 and 1.66 BB/9 have helped him log a sterling 3.31 ERA/3.00 FIP over 141 1/3 innings, thus aiding Buehler in replicating the phenomenal production he posted during his 137 1/3-frame rookie campaign a year ago.
Jack Flaherty, RHP, Cardinals (age: 23; team control: eligible for arbitration after 2020; scheduled for free agency after 2023):
One of the youngest starters on this youth-laden list, Flaherty was superb across 151 innings last year and has followed that up properly this season. While Flaherty owned an unattractive 4.90 ERA as recently as July 2, he has caught fire since then. In his most recent eight starts, Flaherty has yielded a mere five earned runs on 25 hits with 61 strikeouts and 14 walks in 50 1/3 innings. Flaherty now owns a 3.46 ERA/4.02 FIP and 10.39 K/9 against 2.89 BB/9 through 140 1/3 innings this season.
Lucas Giolito, RHP, White Sox (age: 25; team control: eligible for arbitration after 2020; scheduled for free agency after 2023):
As we covered in greater detail back in May, Giolito has figured it out this season. The former can't-miss prospect was a disaster as recently as last year, but the 2019 version has recorded a nearly matching 3.41 ERA/3.37 FIP with 11.48 K/9 and 3.22 BB/9 in 142 2/3 innings. Giolito's success has come thanks in part to a dramatic increase in velocity – after averaging 92.8 mph on his fastball in 2018, he's up to 94.5 this season.
German Marquez, RHP, Rockies (age: 24; team control: signed through 2023 for a guaranteed five years and $43MM):
The hard-throwing Marquez doesn't get nearly enough recognition, largely because he pitches in Colorado, but the fact that he's able to succeed despite calling Coors Field home should earn him extra credit. He was an absolute strikeout machine in 2018, when he punched out 230 hitters in 196 innings en route to a 3.77 ERA/3.40 FIP. That convinced the Rockies to lock up Marquez at set prices for the foreseeable future. Good move on their part. Although Marquez hasn't been as effective this season, any team would take the 4.71 ERA/3.95 FIP, 9.16 K/9 against 1.77 BB/9, and 50 percent groundball rate he has put up over 168 frames.
Chris Paddack, RHP, Padres (age: 23; eligible for arbitration after 2021; scheduled for free agency 2024):
Paddack has had a tough time over three August starts, but the former top prospect has nonetheless lived up to his pre-MLB billing this year. The rookie has registered a 3.44 ERA/4.21 FIP with 9.47 K/9 and 2.03 BB/9 in his first 115 major league innings. If you're a fan of WHIP, Paddack's minuscule 0.98 mark ties him with Astros stars Gerrit Cole and Zack Greinke for fourth among those who have tossed 100-plus innings in 2019.
Mike Soroka, RHP, Braves (age: 22; eligible for arbitration after 2020; scheduled for free agency after 2024):
We arrive at the youngest starter on this list, someone who'd have a better shot at NL Rookie of the Year honors if not for the exploits of Mets first baseman Pete Alonso and Padres shortstop Fernando Tatis Jr. But Soroka will definitely get some votes in his own right, especially considering he's the premier starter on a team with legitimate World Series aspirations. The sinker-reliant Soroka has managed a brilliant 2.41 ERA/3.29 FIP with 7.15 K/9, 2.21 BB/9 and a groundball percentage of 54.0 through 134 2/3 innings this season.
Injury omissions:
None of the Yankees' Luis Severino, the Angels' Shohei Ohtani or the Astros' Lance McCullers Jr. have thrown a pitch this season because of injuries. The 25-year-old Severino, who could still take the mound sometime in the next couple months, may be the most enticing pitcher of the trio. He was a true ace from 2017-18, a 384 2/3-inning span in which he pitched to a 3.18 ERA/3.01 FIP with 10.53 K/9 against 2.27 BB/9. Ohtani, also 25, only racked up 51 2/3 frames during his debut season in 2018, but the two-way star wowed then with a 3.31 ERA/3.57 FIP and 10.97 K/9 against 3.83 BB/9. And McCullers, yet another 25-year-old, combined for 453 2/3 innings of 3.67 ERA/3.24 FIP ball with 10.1 K/9, 3.53 BB/9 and a strong 54.6 percent groundball rate from 2015-18 before joining Ohtani in undergoing Tommy John surgery last fall.
Honorable mentions:
No disrespect to the Braves' Max Fried (25) or the Cardinals' Dakota Hudson (24), but they're overshadowed by better teammates in Soroka and Flaherty, respectively.
Photo courtesy of USA Today Sports Images.