As a former first-round pick (16th overall in 2012) who later became one of Major League Baseball's premier prospects, there was optimism right-hander Lucas Giolito would develop into a front-line starter in the pros. It just took longer than expected. Seven years after the Nationals selected him, it looks as if Giolito is breaking through in a White Sox uniform.
Giolito joined the White Sox in December 2016 as part of one of that offseason's highest-profile trades. It was a polarizing deal for the Nationals, with many enthusiastic about their addition of outfielder Adam Eaton – who was controllable for an eminently reasonable $38.4MM over a half-decade at the time. Others ripped the Nationals for giving up too much to acquire Eaton, for whom they surrendered Giolito and a pair of other quality righty prospects in Reynaldo Lopez and Dane Dunning.
A couple years later, it's fair to say the trade hasn't worked out quite as Washington hoped. Eaton has been mostly good in a Nationals uniform when on the field, but injuries limited him to 23 games in 2017 and 95 last year. Durability hasn't been an issue for Eaton this season, though he's not yet producing at prior levels. Worsening matters, the Nats haven't won a playoff series since adding Eaton, and the disappointing club's currently on track to miss out on October ball for the second straight season.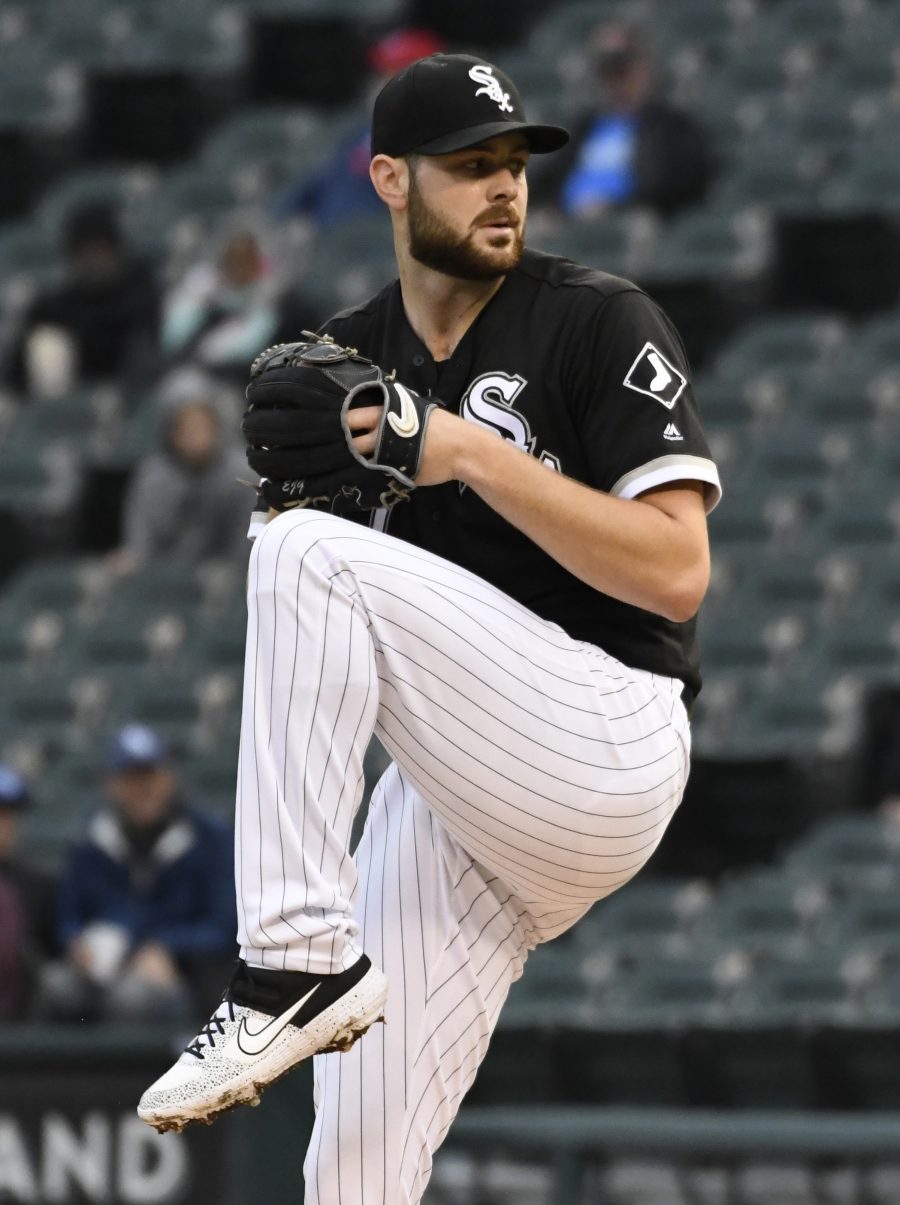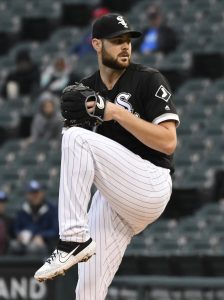 As for the rebuilding White Sox, the results of the Eaton deal have been mixed. Lopez has been inconsistent since he debuted with them in 2017, while Dunning – although still a good prospect – just underwent Tommy John surgery in March. Fortunately for the White Sox, Giolito may be here to save the day, which is somewhat unexpected considering the struggles he endured in both the minors and majors over the past couple years.
Giolito pitched his first full major league season in 2018, racking up 32 starts and 173 1/3 innings, but it wasn't pretty. He ranked dead last among qualified starters in ERA (6.13), FIP (5.56) and K/BB ratio (1.39). Consequently, there wasn't much optimism centering on Giolito entering the 2019 campaign. But the 24-year-old worked diligently over the winter to turn around his fortunes, as James Fegan of The Athletic detailed in February, and has reaped the rewards of a change in delivery.
Giolito got off to a slow start through his first five outings of the season, evidenced by the 5.32 ERA he possessed and the 12 walks he issued through 23 2/3 innings as of May 2. But over his five most recent starts, Giolito has delivered excellent results; he yielded five earned runs on 17 hits over that 36 1/3-frame span and posted a 39:8 K/BB ratio. In his crowning moment of that stretch, Giolito fired a complete game, four-hit road shutout against Houston's incredible offense on May 23. Thanks in part to that start, Giolito owns a superb 2.85 ERA/2.84 FIP with 10.35 K/9 and 3.00 BB/9 across 60 innings on the season. He has already accounted for two wins above replacement after finishing in the minuses in that category in 2018.
Perhaps you're still skeptical of Giolito, who did face the below-averages offenses of the Blue Jays (twice), Indians and Royals during his recent stretch of brilliance. It's hard to deny there has been major progress, though. Here's a look at some of the key strides Giolito has made this year…
Throwing more strikes: According to Baseball-Reference, Giolito threw strikes 60.5 percent of the time last year. That ranked 116th out of 121 qualifiers and helped lead to 4.57 walks per nine innings. He's now generating strikes at a 66.3 percent clip, good for 31st out of 130 hurlers. Giolito has also seen his zone percentage climb from 47.2 to 52.6 percent, and his first-pitch strike rate has shot from 55.4 to 62.0.
Amassing far more strikeouts and whiffs: Giolito drew swinging strikes at an 8.3 percent clip in 2018. That number's now at 12.8 percent. This year's version of Giolito ranks 19th among all starters in that category. It helps explain the meteoric rise in his K/9, which was 6.49 in 2018.
An increase in velocity and a remade repertoire: Giolito's average fastball velocity clocked in below 93 mph from 2017-18. The mean has jumped to 94.5 mph this year, though, and he's throwing the pitch far more often. After turning to the offering just under 40 percent of the time in 2018, Giolito has gone to it at a 55.2 percent rate this season. He has also bagged his sinker, which was his second-most common pitch a year ago, and thrown more change-ups and fewer breaking balls. Giolito's three main pitches – his fastball, change and slider – have all been among the most effective in baseball so far, according to FanGraphs.
Limiting contact: Giolito's contact rate has dropped from 80.7 percent to 73.5 in a year's time. While his groundball percentage simultaneously has fallen 8 percentage points (44.4 to 36.4), Giolito isn't allowing high-impact fly balls. Not only is Giolito second in the majors in infield fly rate (17.5 percent), but his average FB distance against has plunged from 315 feet to 301. In the process, his wOBA/xwOBA tandem has gone from .345/.350 to .261/.277.
All things considered, it appears Giolito is evolving into one of baseball's preeminent young starters and delivering on the considerable hype he garnered as a prospect. If true, he'll be a long-term building block for the White Sox and one-fifth of what could be an exciting rotation for years to come. That will depend somewhat on whether Lopez, Dunning and top-end prospects Dylan Cease and Michael Kopech – who's recovering from 2018 Tommy John surgery – pan out.
Photo courtesy of USA Today Sports Images.