Outfielder Bryce Harper was a dominant presence on this website and every other national baseball media outlet last winter, at which point the then-free agent was coming off a stellar run in Washington. One of the most hyped players in the sport since he was a teenager, Harper reached the open market as a six-time All-Star and a one-time National League Most Valuable Player with 30.5 fWAR/27.4 bWAR on his resume. Harper accomplished those feats by the ripe old age of 26, and with youth on his side, he looked like a strong bet to reel in the largest free-agent contract in the history of baseball. In the end, that's exactly what happened.
While Harper's stay on the open market lasted longer than expected, he eventually agreed to a record pact to exit the Nationals for the division-rival Phillies. His 13-year, $330MM deal became official March 1, standing as the biggest guarantee ever doled out until the Angels' Mike Trout signed a decade-long extension worth $360MM three weeks later.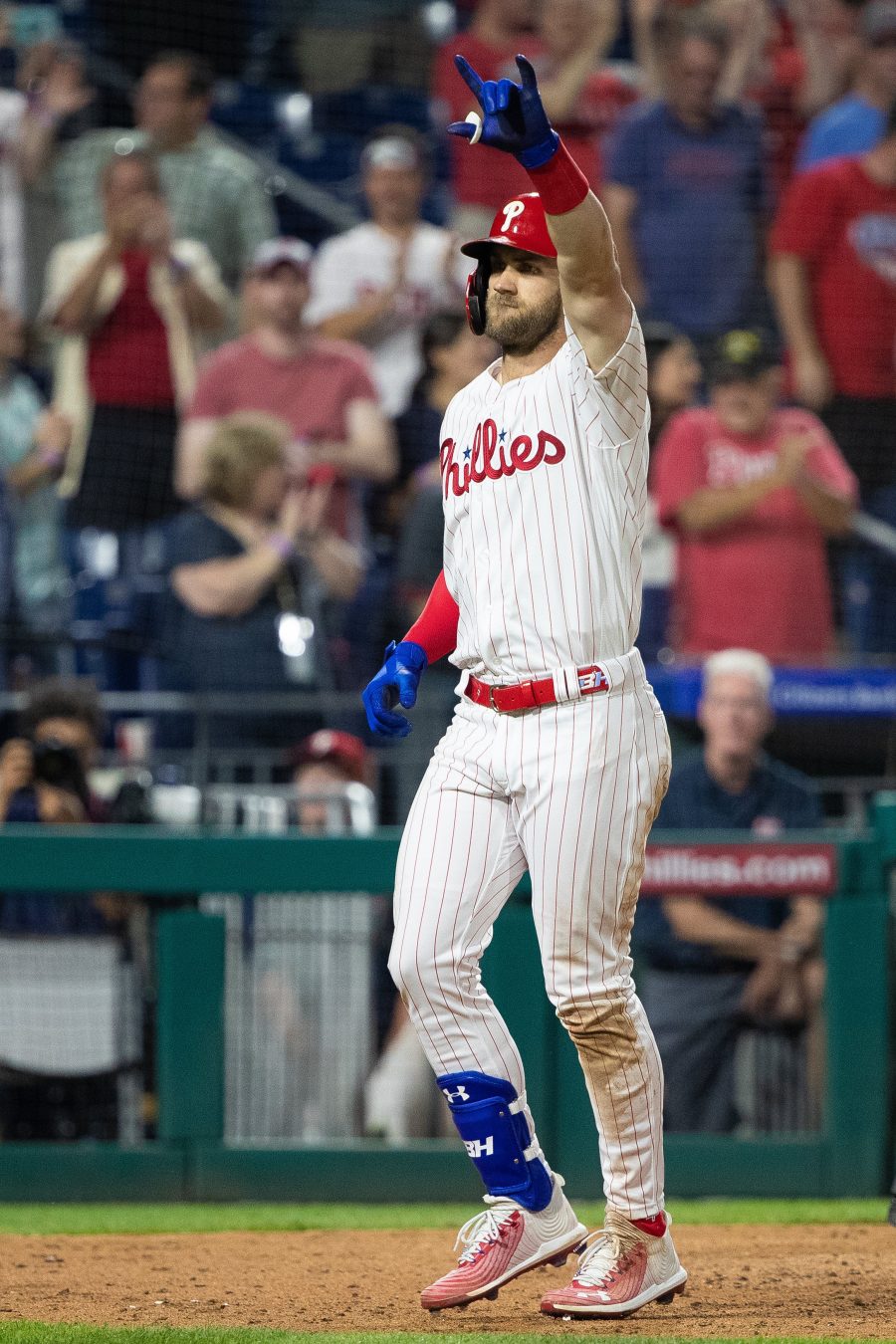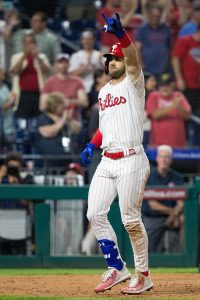 Thanks to the Harper signing and their several other headline-grabbing offseason pickups, the Phillies came into 2019 with a seemingly realistic chance of breaking a seven-year playoff drought. Instead, though, they've locked up yet another October-less season with just a few days to go. Now 79-80 and in the throes of another uninspiring late-season finish, it appears the club will be fortunate just to post its first .500 campaign since 2012.
It's clear the Phillies will go down as one of this year's most disappointing teams, but that's not to suggest Harper has been at fault. If one player could elevate a team from mediocrity to excellence, then Trout's Angels would be in title contention every year instead of regularly wallowing at the bottom of the AL West. Harper's no Trout (who is?), but it doesn't seem fair to assign any of the blame for Philly's struggles to him.
The fact is that Harper's overall 2019 output hasn't been much different than the production he managed in D.C. on multiple occasions. With a .261/.374/.511 line in 668 plate appearances, Harper's offensive production has been a more-than-respectable 26 percent better than league average, according to FanGraphs' wRC+ metric. He has also slugged at least 30 home runs (34) for the third time and stolen 14 bases on 17 attempts.
Harper was a superior offensive player last year, as his 135 wRC+ shows; on the other hand, his defense has dramatically improved compared to 2018. In his final season as a National, Harper combined for hideous numbers between center and right field, where he totaled minus-26 Defensive Runs Saved, a minus-14.4 Ultimate Zone Rating and minus-13 Outs Above Average. Harper ranked among the majors' five worst outfielders in all of those categories, including dead last in UZR. This year, however, Harper has accounted for 7 DRS, 10.9 UZR and 1 OAA whiil spending all his time in right.
Harper's offensive and defensive contributions have been enough for 4.5 fWAR and 3.9 bWAR as we reach the season's final weekend. Both figures are very good, not great, though that's hardly an insult. But what do you think? Should the Phillies be happy with what Harper has done in the first year of his historic deal?
(Poll link for app users)