The Luke Voit trade (as it's now known) barely drew any headlines when it was struck last July between the Cardinals and Yankees. Chasen Shreve was the best-known player in a deal that was viewed largely as two clubs dealing from positions of organizational depth.
Voit got a quick look with the Yankees before being optioned to Triple-A Scranton/Wilkes-Barre, then returned in late August when the Yankees needed an extra bat after Didi Gregorius landed on the shelf due to a heel injury. His first two appearances in his second Yankees stint were of the pinch-hit variety, but he drew a start at first base on Aug. 24 and, in belting a pair of home runs that day, began a rapid ascension. Those two long ball were the first of seven in a 12-game span. By the end of the year, Voit had exploded with a .333/.405/.689 batting line and 14 home runs in just 148 plate appearances as a Yankee.
A huge showing in Spring Training and yet another Greg Bird injury locked Voit into a spot on the Yankees' Opening Day roster. Meanwhile, Shreve was designated for assignment by the Cardinals late in camp and went unclaimed on waivers. The trade looked like an all-out heist for the Yankees.
Enter Giovanny Gallegos.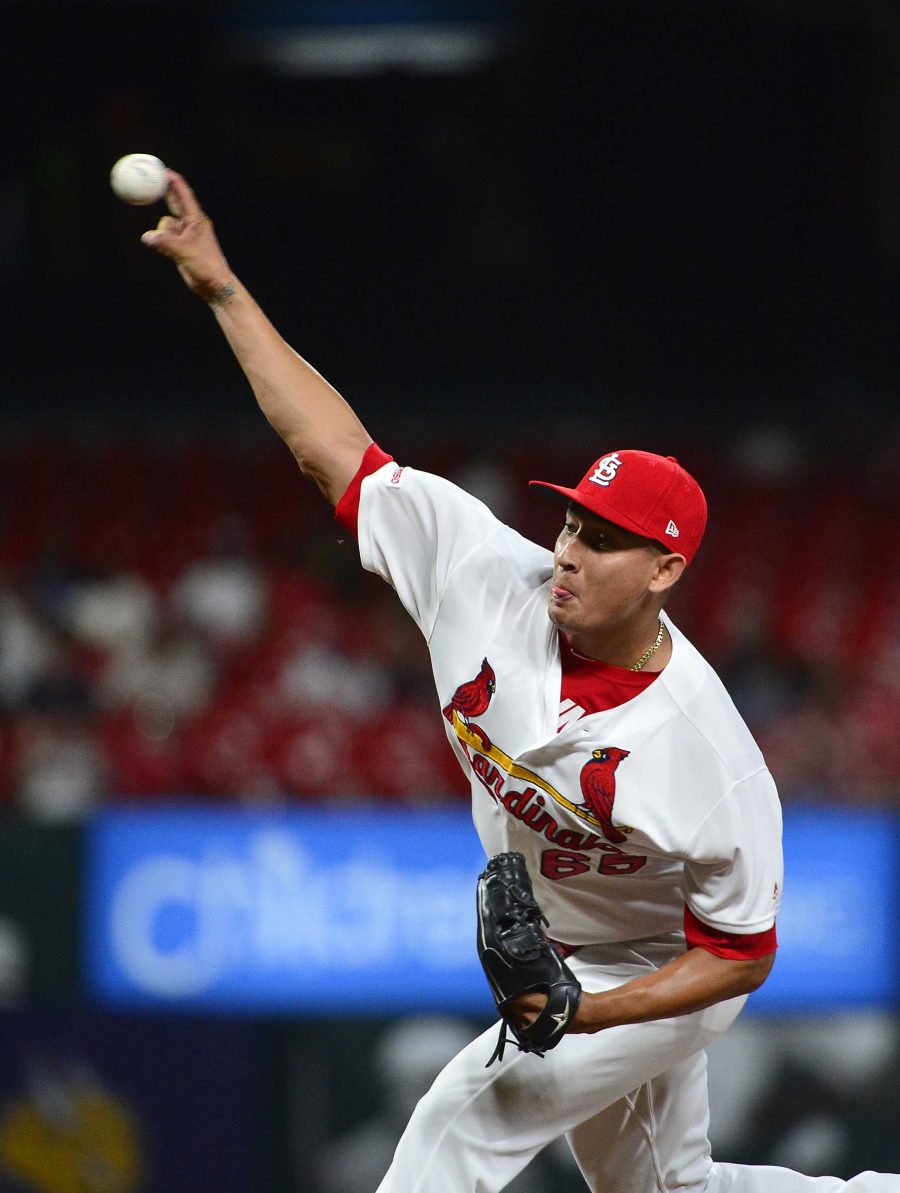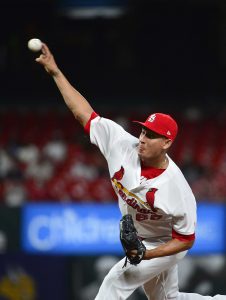 The least-known player involved in that July 28 swap, Gallegos didn't distinguish himself much early in his Cardinals tenure. It's true that he dominated in 16 2/3 innings with the Cardinals' Triple-A affiliate following the trade in 2018, but he made just two big league appearances in St. Louis (1 1/3 innings pitched) last season and didn't even break camp with the Cards in 2019. When he did arrive in the Majors on April 11, Gallegos limped out to a slow start. He allowed three home runs and pitched to a 4.80 ERA through his first 15 innings this season. While the 25-to-5 K/BB ratio he posted in that time looked encouraging, Voit was at that point sitting on a .282/.382/.575 batting line and 24 home runs in 319 total plate appearances as a Yankee. The Cardinals drew plenty of criticism for the trade (including from myself).
That May 12 cutoff, admittedly, is rather arbitrary. But since that point, Gallegos has been one of the most effective relief pitchers on the planet. Over his past 46 2/3 innings of work, the right-hander has pitched to a pristine 1.35 ERA with a 56-to-7 K/BB ratio. He's allowed only three home runs in that span — the same number he yielded in his first 15 innings — and held opponents to a .150/.194/.250 batting line (.193 wOBA) through 170 plate appearances.
Since that time, there's not a single pitcher in baseball (min. 40 IP) who has been tougher to hit than Gallegos. That .190 wOBA is more than 30 points lower than the second-best pitcher in that same span (Boston's Brandon Workman). He's surely benefited from some good fortune (.206 BABIP, 90 percent strand rate), but Gallegos is also 11th in the big leagues with a 28.8 K-BB% in that time. He's whiffed 32.9 percent of the batters he's faced since that point and walked just 4.1 percent of them.
On the season as a whole, Gallegos is now boasting a 2.19 ERA with 11.8 K/9, 1.8 BB/9 and 0.88 HR/9. A 2.58 FIP and 2.70 SIERA support his emergence as a top-tier reliever. His 16.7 percent swinging-strike rate puts him on par with Max Scherzer and places him 11th among MLB pitchers with at least 50 innings thrown in 2019. Statcast indicates that Gallegos is in the 87th percentile of MLB hurlers in terms of fastball spin rate. He's also in the 87th percentile in expected slugging percentage and the 97th percentile in both expected batting average-against and expected wOBA-against. While some higher-profile relievers have posted similar ERAs with the benefit of some smoke and mirrors, Gallegos' success doesn't look to be a fluke.
All of that is particularly good news for the Cardinals, because they can control the late-blooming 28-year-old all the way through the 2024 season. Gallegos won't even be eligible for arbitration until after the 2021 campaign; he'll earn scarcely more than the league minimum in both the 2020 and 2021 campaigns. There's no more volatile asset in Major League Baseball than relief pitchers, but for the time being, Gallegos has dominated enough to flip the narrative on last year's trade. One can certainly still argue that the Cards would've been better off keeping Voit, but St. Louis was by no means left empty-handed and may even have come away from the exchange with a dominant bullpen anchor for years to come.
Photo courtesy of USA Today Sports Images.