The Royals announced Thursday that they've hired Mike Matheny as the 17th manager in club history. It's not exactly a surprise, given that Matheny has been rumored to be the likely successor to Ned Yost since joining the Royals organization as a special advisor to GM Dayton Moore last offseason. Matheny replacing the recently retired Yost has looked all the more like a fait accompli with the Kansas City organization opting not to interview any external candidates for the position.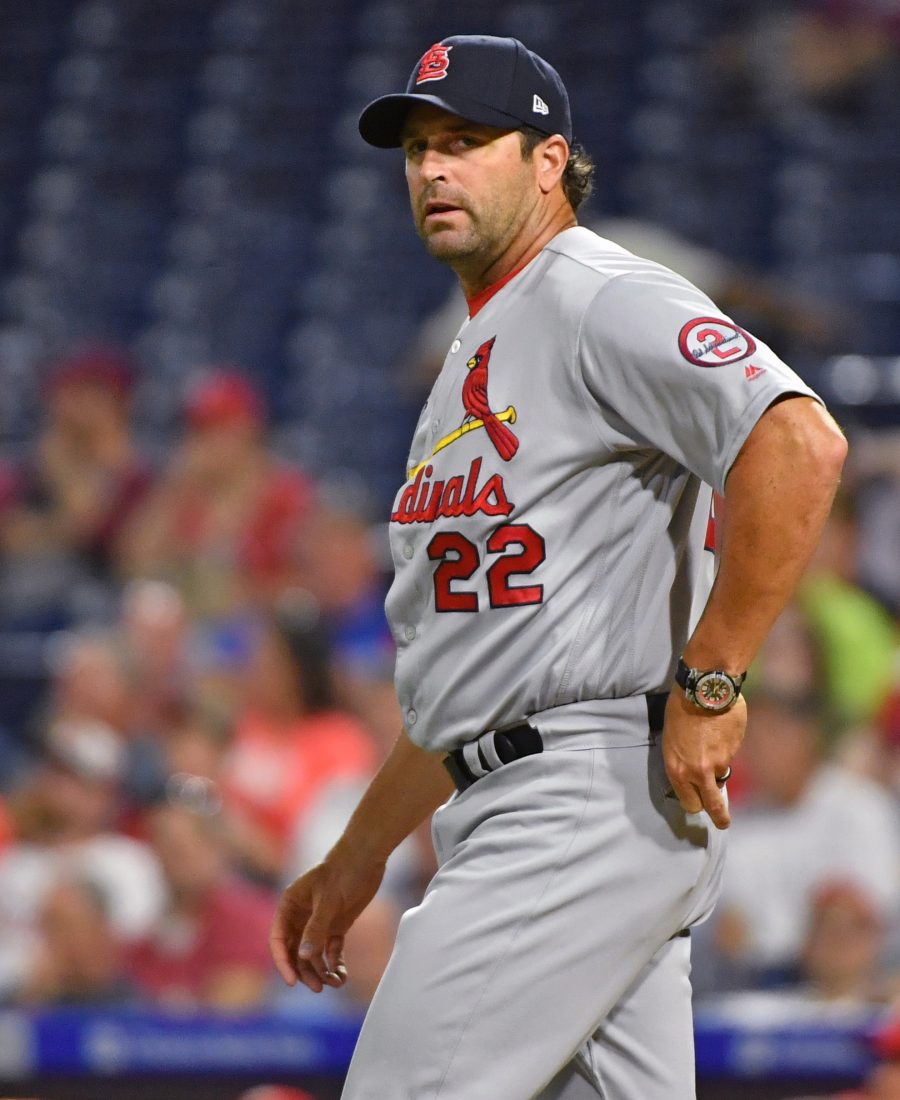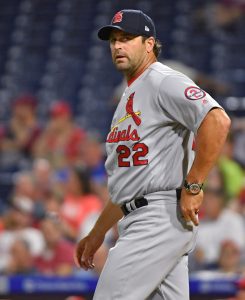 "Our entire organization is delighted to announce and celebrate the hiring of Mike Matheny," Moore said in a statement announcing the hiring. "Every department has had the pleasure to work and interact with him this past season. Through this interaction, it became very clear to our leadership team that Mike is the obvious person to lead our baseball team. Mike Matheny is a passionate leader with strong virtues, intelligence, and a relentless commitment to help players reach their full potential."
Matheny, 49, spent 13 seasons as a big league catcher with the Brewers, Blue Jays, Cardinals and Giants and was hired to manage in St. Louis following the 2011 season despite a lack of coaching/managerial experience. Matheny took the reins from retiring Hall of Fame skipper Tony La Russa, inheriting a roster that had just won the 2011 World Series.
St. Louis went on to post a winning record in each of Matheny's six full seasons as a manager and even had a 47-46 record when he was fired midway through the 2018 campaign. In all, he posted a 591-474 record in St. Louis and was at the helm for three consecutive NL Central titles from 2013-15. Matheny's 2013 Cardinals advanced to the World Series before falling to the Red Sox in six games, and the 2014 Cards made it as far as the NLCS before falling victim to the Giants' "even year" dynasty that captured World Series titles in 2010, 2012 and 2014. The 2015 Cardinals won 100 games but were bounced in the NLDS by the division-rival Cubs.
The Cardinals didn't make the postseason again under Matheny, who was ousted by the organization in a radical shakeup near the midpoint of the 2018 season. For all of his success in terms of wins and losses, Matheny also drew criticism for his bullpen management and an aversion to modern data trends. He was known as a manager who rode the "hot hand" frequently — often at the expense of providing consistent playing time to younger players. Shortly before his 2018 dismissal, reports of clubhouse strife between veterans and rookies emerged, although then-rookie right-hander Jordan Hicks quickly downplayed them when asked by reporters.
At the time of his firing, the Cardinals were a game above .500 but also looked to be in danger of missing the postseason for what would be a third consecutive season. That hadn't happened in 20 years in St. Louis, giving the organization understandably higher expectations than most organizations throughout the league — particularly in the era of the ever-trendy rebuild.
Those standards won't apply in Kansas City — at least not in the early stages of Matheny's tenure. The Royals are still in the midst of what looks to be a lengthy rebuilding process and aren't expected to return to contention until at least 2021, if not the 2022 season. Rather, Matheny's focus with his new club will be on helping to develop young players and helping them to maximize their potential at the MLB level.
Rising talents like Adalberto Mondesi, Jorge Soler and Hunter Dozier will join steady veterans such as Salvador Perez and Whit Merrifield as the top players on a 2020 roster that will ideally see several top prospects graduate from the minors for their first taste of MLB action. Pitchers Brady Singer, Jackson Kowar and Daniel Lynch could all debut this coming season, as could outfielder Khalil Lee. The 2020 season will also be a pivotal year for former prospects like Nicky Lopez, Bubba Starling and Brett Phillips, who've had some experience in the big leagues but have yet to establish themselves.
Jeffrey Flanagan of MLB.com first reported that Matheny was being hired (via Twitter).