The Yankees entered the 2019 season expecting Miguel Andujar to continue establishing himself as one of the best young third basemen in baseball. It wasn't an unrealistic thought on the Yankees' part, as Andujar was then just several months removed from a 2018 rookie campaign in which he posted outstanding offensive numbers and seemed capable of hitting a double at will. But this past season ended up serving as a massive disappointment for Andujar, who battled right shoulder problems from the outset and barely factored into the Yankees' 103-win outburst.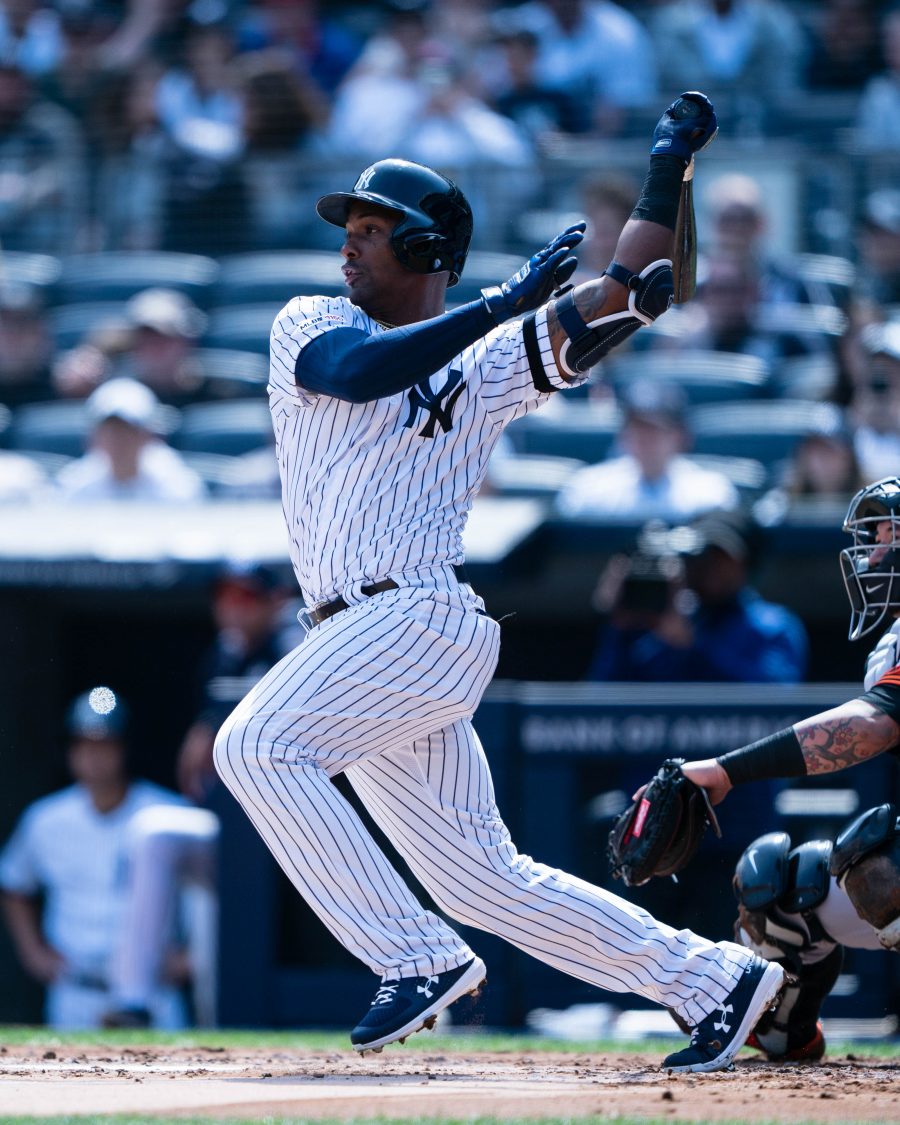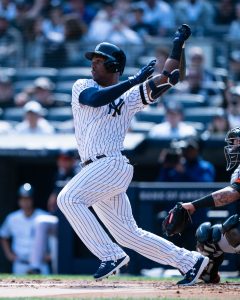 Andujar, owner of a sparkling .297/.328/.527 line with 27 home runs during a 606-PA rookie showing, fell from grace this season over 49 injury-affected trips to the plate. The 24-year-old batted a horrid .128/.143/.128 without a homer, and now it's fair to wonder if he has walked to the plate as a Yankee for the last time.
General manager Brian Cashman has always advocated for Andujar, and that remains the case, but the executive revealed last week that Andujar – even after a nightmarish season – continues to garner plenty of trade interest. Cashman could easily swat away Andujar suitors, as he has consistently done, but unlike last winter, it wouldn't be out of bounds to wonder whether the Yankees still have a place for him.
When Andujar's shoulder troubles put an end to his 2019 in mid-May, there was panic because it didn't seem the club had an obvious replacement on hand. But it turned out the little-known Gio Urshela was more than up to the task, as the 28-year-old slashed a jaw-dropping .314/.355/.534 and swatted 21 HRs with 3.1 fWAR over 476 PA. Was it a fluke from someone who had never even hit much in the minors? Perhaps. However, when Cashman was discussing the Yankees' third base plans last week, he suggested the position will remain in Urshela's hands going into 2020. If Urshela continues clinging to the role, is there any other obvious place to put Andujar – whose defense at third has generated poor reviews thus far? It's debatable.
Cashman has stated the Yankees are open to trying Andujar at first base or in the corner outfield, but the club also has plenty of talent in those areas. Luke Voit, Mike Ford and even the semi-forgotten, injury-riddled Greg Bird represent options there. Even if you've given up on Bird (and who could blame you?), Voit and Ford make for a pair of effective major league bats who are affordable. In the corner outfield, meanwhile, the Yankees have the superstar tandem of Aaron Judge and Giancarlo Stanton with some potential mix of Brett Gardner, Mike Tauchman and Clint Frazier as fallback choices. Would there be space for Andujar there? Maybe, especially as the free agent Gardner (if he re-signs) will likely be the Yankees' go-to guy in center field with Aaron Hicks recovering from Tommy John surgery. And the Yankees could certainly rotate Andujar in at designated hitter, where they figure to also rely on a capable-looking cast consisting of Voit, Ford, Judge, Stanton, Frazier and catcher Gary Sanchez.
It goes without saying that the Yankees do not have to trade Andujar. He's a potential offensive star who'll make a relative pittance for the next couple years and isn't even on track to reach free agency until after the 2023 season. But for a club that's targeting starting pitching this offseason, it wouldn't be stunning to see New York deal from a surplus (offensive talent) to land an arm(s) prior to 2020. If Andujar does indeed end up on the block, teams like the Pirates, Tigers, Rangers, Royals, Brewers, Marlins, Indians, Angels, Braves and Nationals are among those who could end up in pursuit. Cashman's in the catbird seat, though, as he could simply retain Andujar in hopes of a bounce-back season if nobody makes an offer to his liking.
Photo courtesy of USA Today Sports Images.