The elite class of free agents – those capable of landing significant multiyear contracts – has shrunk to almost nothing since the market opened at the beginning of November. Third baseman Josh Donaldson, who could wind up with a contract in the $80MM vicinity (if not more) before next season begins, stands out as by far the No. 1 player available. For the most part, impact players without teams are a lot harder to find thereafter, though there are a couple other hitters who should join Donaldson in cashing in during the coming weeks.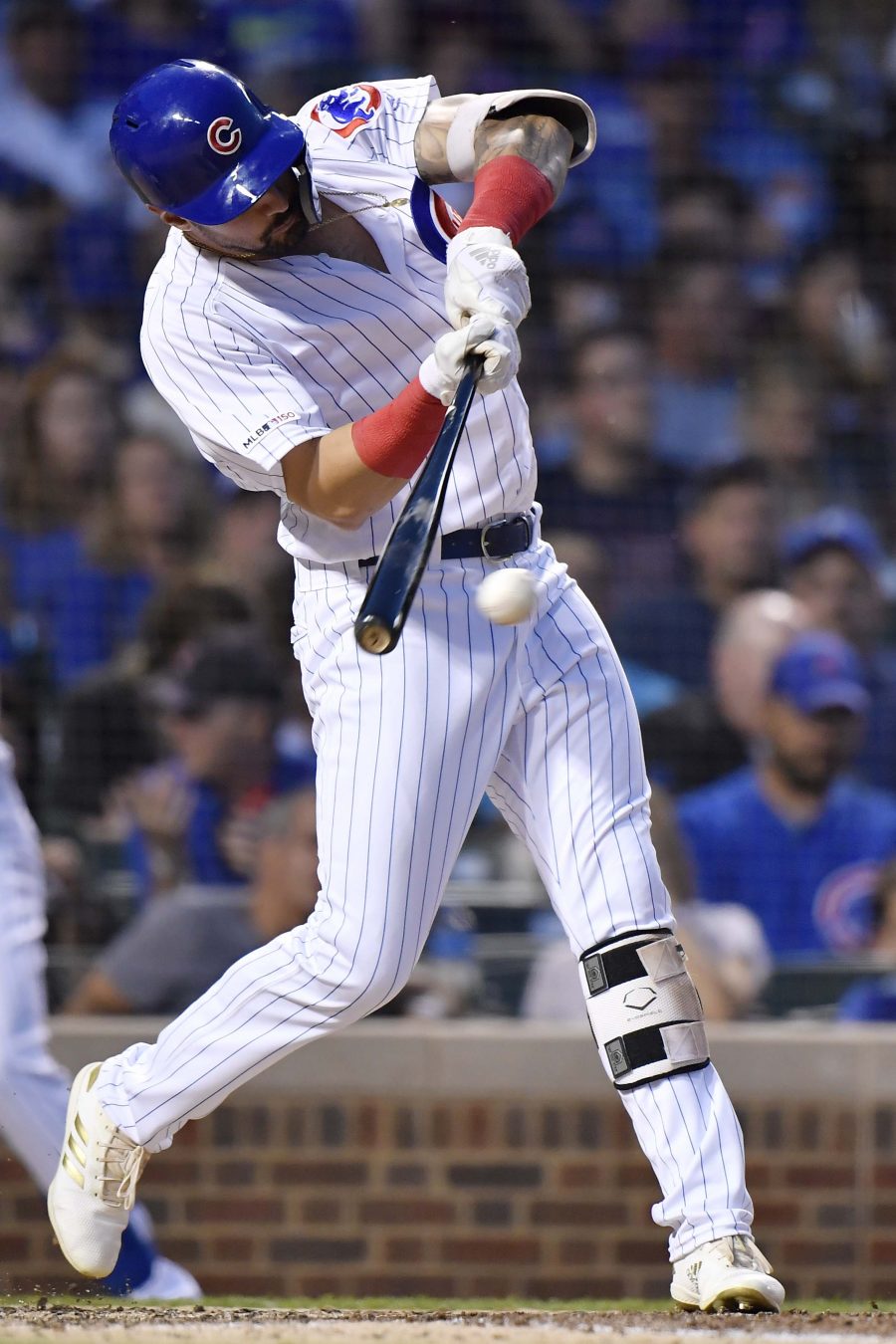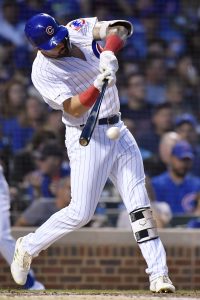 Outfielders Nicholas Castellanos and Marcell Ozuna entered the offseason as two of the top outfielders sans contracts. Almost two months later, they're still looking for jobs. At the outset of the winter, MLBTR predicted a four-year, $58MM guarantee for Castellanos and a three-year, $45MM guarantee for Ozuna. Several teams have been connected to the two since, but neither player has found an offer to his liking. Now, it's worth wondering who's the more desirable player of the pair.
Castellanos, who will turn 28 in March, broke out with the Tigers in 2016 and has been a well-above-average offensive player since. During that four-year, 2,454-plate appearance span spent with the Tigers and Cubs, Castellanos slashed .286/.336/.504 with 94 home runs, a 6.5 percent walk rate and a 22.3 percent strikeout rate en route to a 121 wRC+ (meaning his production came in 21 percent above the average hitter's) and 9.7 fWAR.
As has been covered time and again, Castellanos' defensive limitations have somewhat offset his work at the plate. Castellanos couldn't hack it at third base, which led the Tigers to move him to right field late in 2017. He has also endured no shortage of troubles in the outfield, having accounted for minus-35 Defensive Runs Saved and a minus-25.7 Ultimate Zone. Although Castellanos did show some improvement last season, he still stumbled to a minus-9 DRS with a minus-5.2 UZR. So, if you're adding him to your team, you're probably not expecting much in the field.
On the other hand, DRS (plus-28) and UZR (plus-28.3) have given high marks to Ozuna in the outfield (primarily left) since his career began with the Marlins in 2013. Dating back to then, Ozuna has batted .273/.329/.455 with 148 homers (112 wRC+), a 21 percent strikeout rate against a 7.5 walk percentage, and 20.3 fWAR over 3,861 trips to the plate divided between Miami and St. Louis.
The 29-year-old Ozuna has been a more valuable player overall than Castellanos, though the latter has closed the gap in the past couple years. Castellanos was clearly the more productive batter in that span, as his 126 wRC+ trumped Ozuna's 108 mark. But both players have been perennial Statcast favorites, evidenced in part by Castellanos' .364 expected weighted on-base average and Ozuna's even better .382 figure from 2019.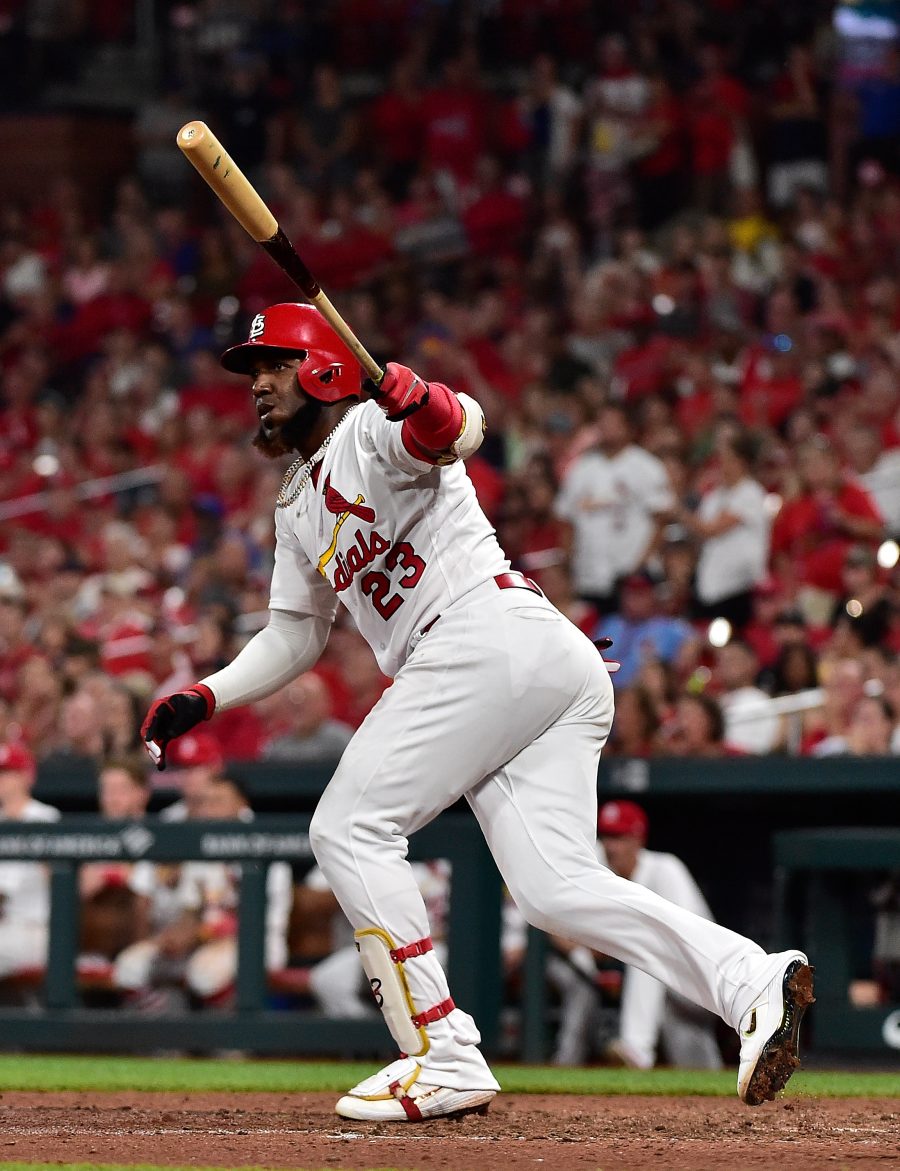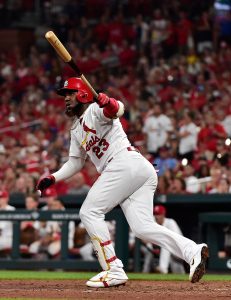 Bottom-line production aside, Castellanos and Ozuna have shown themselves to be pretty durable throughout their careers. Since his first full year in 2014, Castellanos has put up seasons of 148 games or more five times (including 151 in 2019). While Ozuna did miss 32 games because of broken fingers last season, he does have four years of 148-plus games on his resume.
Castellanos and Ozuna have looked similarly valuable of late, though the comparison between the two is admittedly imperfect. After all, they do line up at different positions, and Castellanos – unlike Ozuna – had the benefit of reaching free agency without a qualifying offer hanging over his head. Still, as the two top outfielders on the market, it at least makes some sense to group Castellanos and Ozuna together. Which player would you rather sign?
(Link for app users)
Photos courtesy of USA Today Sports Images.