4:16pm: The Orioles have announced the move. Their 40-man roster is down to 37 players.
3:41pm: Also going to the Orioles in the deal are right-handers Zach Peek, Kyle Bradish and Kyle Brnovich, Jeff Passan of ESPN.com reports (Twitter link).
3:06pm: The Angels have reached a deal to acquire right-hander Dylan Bundy from the Orioles, Ken Rosenthal of The Athletic reports (via Twitter). Minor league right-hander Isaac Mattson is among the players headed back to the Orioles in the trade, which should be the first of several moves made to add to the Angels' rotation this winter. Jon Meoli of the Baltimore Sun reports that the Orioles will acquire a total of four minor league pitchers in the deal (Twitter link).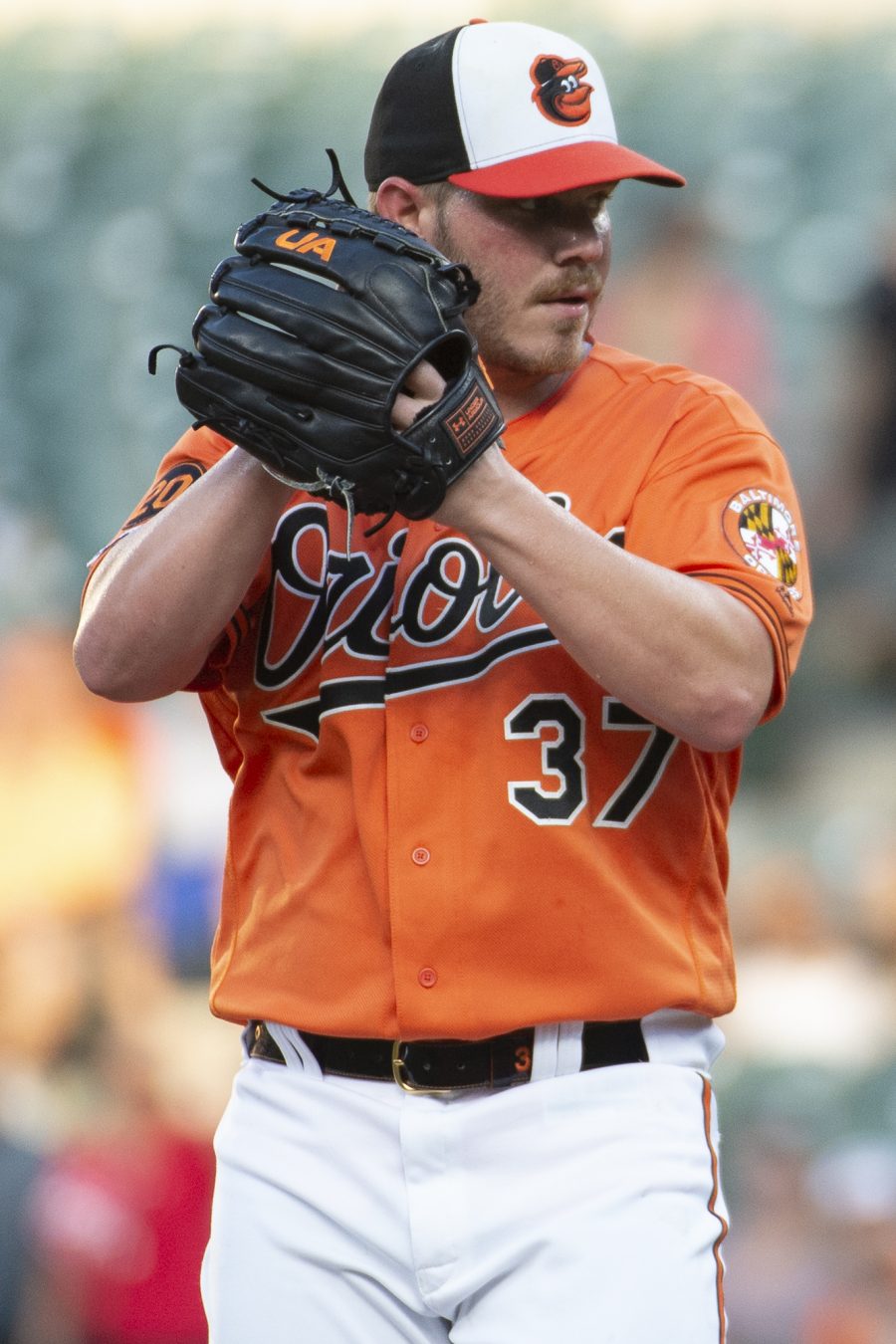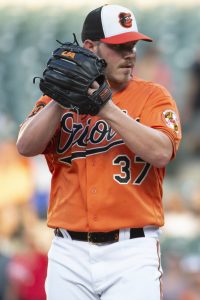 Bundy, 27, was the fourth overall pick by the Orioles back in 2011 and was touted as one of the game's premier pitching prospects before a slew of injuries slowed his path to the big leagues. Once heralded as a potential ace, he's instead settled in as a back-of-the-rotation arm in Baltimore, although despite a loss of velocity on his formerly blazing heater, Bundy still creates some optimism that there could be more in the tank.
First and foremost, it should be noted that he's largely distanced himself from his early-career injury troubles, making 89 starts across the past three seasons as the lone source of consistency in the Baltimore rotation. He's averaged better than a strikeout per inning over the past two seasons as well, and in 2019 posted a career-high 12.9 percent swinging-strike rate and 35.7 percent opponents' chase rate on pitches outside the strike zone.
Bundy averages just 91.2 mph on his fastball at this point, but his ability to miss bats is undeniable. Drilling down a bit deeper, the spin rate on Bundy's fastball ranked in the 95th percentile of MLB hurlers back in 2017 and has fallen in the 86th percentile in each of the past two seasons. His slider has generated whiffs at a near-25 percent clip over the past three seasons as well.
All of that said, Bundy's bottom-line results simply haven't been that inspiring since establishing himself as a rotation regular in Baltimore. He's totaled 503 innings dating back to 2017 but pitched to a lowly 4.83 ERA and 4.76 FIP in that time. Home runs have been a particular problem for Bundy, who served up a league-high 41 long balls in 2018.
Bundy did work to counteract that in 2019, throwing fewer four-seamers and more changeups. The resulting 41.5 percent ground-ball rate was the highest of his career, and if he can continue to induce grounders on a more regular basis, he should be aided by an improved infield defense in Anaheim, where Andrelton Simmons and David Fletcher both grade as standouts with the glove. Simply moving away from Camden Yards and the many hitter-friendly parks the AL East has to offer could also shave a few home runs off his total moving forward as well.
From a contractual standpoint, there's plenty to like about Bundy. He'll be eligible for arbitration both this winter and next before reaching the open market upon completion of the 2021 season, and he's projected by MLBTR contributor Matt Swartz to earn an affordable $5.7MM salary for the upcoming 2020 season.
The Angels, perhaps more than any team in baseball, have been decimated by injuries in recent years, so Bundy's average of 29.7 starts over the past three seasons alone surely holds appeal to the Halos. He'll slot into a rotation mix that features a returning Shohei Ohtani (who should be recovered from 2018 Tommy John surgery), Andrew Heaney and youngsters like Griffin Canning, Patrick Sandoval, Jaime Barria and Jose Suarez.
Of course, the Angels are also known to be in the hunt for much bigger fish in free agency this winter, with Gerrit Cole and Stephen Strasburg both rumored to be of interest to GM Billy Eppler and his staff. Other names on the market include Madison Bumgarner, Hyun-Jin Ryu and Dallas Keuchel, and it'd be a rather notable surprise if the Angels didn't add at least one high-end arm to join Bundy in the updated rotation — be it via free agency or via trade. Given Bundy's relatively low salary, there's ample financial room for the Angels to do just that; they're currently projected to come in around $150MM in 2020 payroll, and their luxury tax considerations are only a bit north of that mark.
Turning to the Orioles' return, the 24-year-old Mattson, 24 will slot into the upper levels of the Baltimore farm system. He's not a high-end prospect and wasn't considered to be among the 30 best minor leaguers in the Angels' system by either MLB.com or FanGraphs, but he enjoyed a strong 2019 season. A 19th-round pick in 2017, Matttson soared through the Angels' system with 73 1/3 innings of 2.33 ERA ball and reached Triple-A late in the year. He posted a gaudy 13.5 K/9 mark against 3.3 BB/9 out of the bullpen and went on to post even better numbers in the Arizona Fall League; in 10 2/3 innings of relief in the AFL, Mattson allowed two earned runs (1.69 ERA) on nine hits and three walks with 12 strikeouts. He's generated average or better ground-ball numbers throughout his minor league tenure and should be a near-term option for the 'pen in Baltimore.
Bradish turned 23 in September and spent the season with the Angels' Class-A Advanced affiliate after being selected in the fourth round of the 2018 draft. He logged a 4.28 ERA, 10.7 K/9 and 4.7 BB/9 while running up a 43.9 percent ground-ball rate in 101 innings. MLB.com ranked him 21st among Angels prospects, praising his four-pitch mix and deceptive delivery but noting that said delivery also leads to control issues.
Both Peek (sixth round) and Brnovich (eighth round) were college arms drafted by the Angels this summer. However, neither pitched following the draft, as the Angels shut both down per an organizational policy for college arms (as noted by MLB.com's Joe Trezza, on Twitter). Baseball America ranked Brnovich 107th in the draft class and Peek 193rd, while MLB.com ranked both just inside the top 200 (Peek 178th, Brnovich 185th).
The subtraction of Bundy leaves what already looked to be perhaps the worst rotation in baseball in even more grisly shape, although the Baltimore organization has made it abundantly clear that winning games in 2020 isn't a priority. To the contrary — the Orioles are quite likely gunning for the No. 1 overall pick in the 2021 draft as part of what looks to be an Astros-esque rebuild under second-year GM Mike Elias (who was hired out of the Houston organization). The next several seasons won't be pretty for Orioles fans, and there's no guarantee that they'll come out on top of this rebuild like the Astros and Cubs did, but their aim to do so is readily evident.