9:18pm: Leon's deal with the Indians comes with a $2MM salary with performance bonuses of $25K each for 75 and 100 games started at catcher, Zack Meisel of The Athletic tweets.
7:20pm: The Indians announced Monday that they've acquired catcher Sandy Leon from the Red Sox in exchange for minor league right-hander Adenys Bautista. In order to open a spot for Leon on the 40-man roster, Cleveland has designated right-hander James Hoyt for assignment.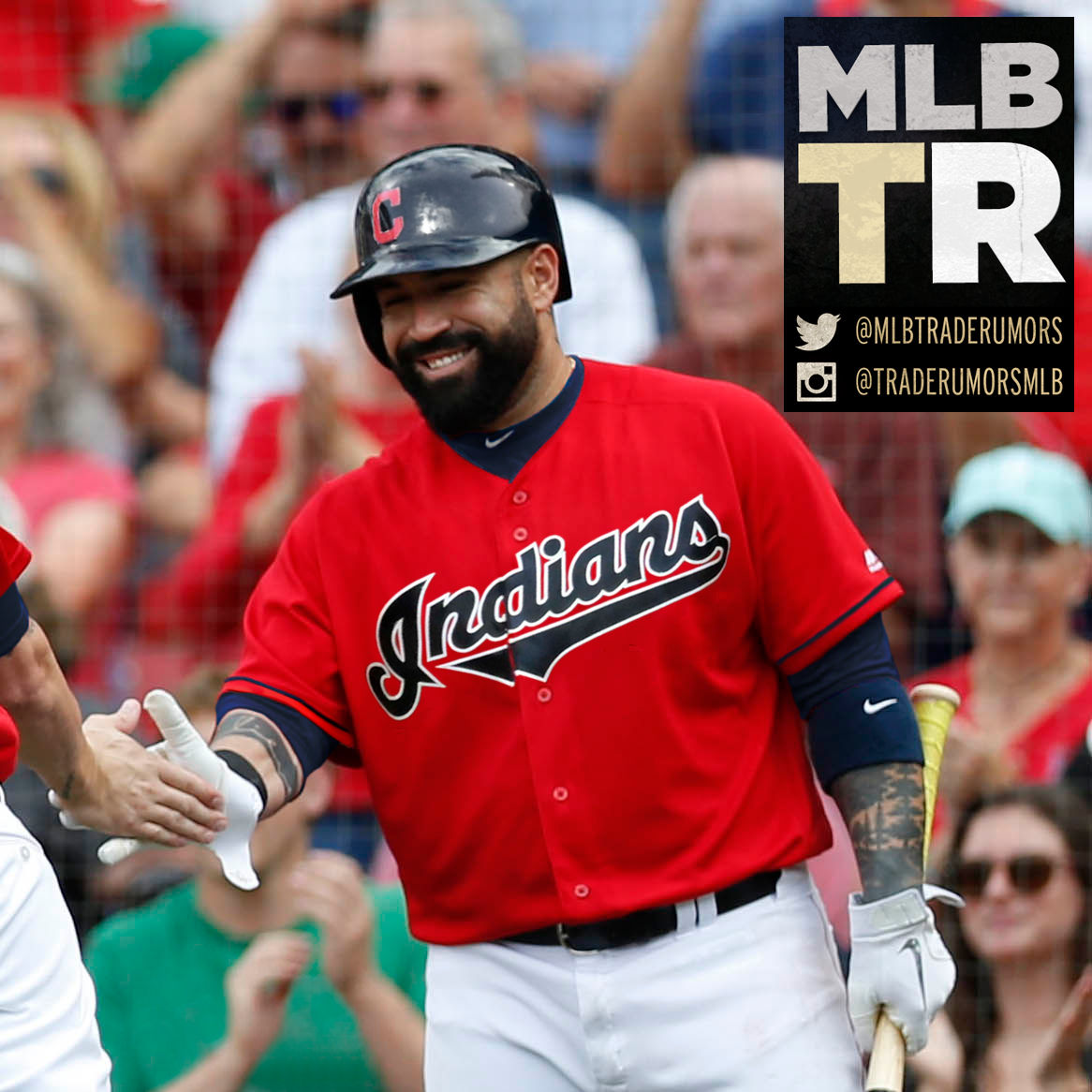 Leon, 30, would've likely been non-tendered by the Red Sox but now seems likely to be tendered a contract by his new organization. The swap doesn't exactly bode well for Kevin Plawecki, who'd previously been in line to serve as the primary backup to 2019 breakout catcher Roberto Perez. Leon is projected by MLBTR contributor Matt Swartz to earn $2.8MM in 2020, whereas Plawecki is projected to earn $1.5MM.
In Leon, the Indians are acquiring a switch-hitting veteran, although his value lies in his glove as opposed to his bat. Leon did have one standout season at the plate back in 2016, when he hit .310/.369/.476 in 283 plate appearances, but that output looks like an anomaly; in three years since that strong showing, he's managed only a .199/.259/.312 batting line in 780 trips to the plate.
Leon has generally rated as an above-average framer and, with the exception of a 21 percent caught-stealing rate in 2019, has been excellent at controlling the running game throughout his MLB tenure (career 34 percent caught-stealing rate). Still, it's at least somewhat of a surprise to see the Indians ostensibly swap out Plawecki for Leon, as Plawecki rated as the better defender in 2019, hit better than Leon over the past several seasons and was the cheaper option with two additional seasons of club control. Leon will be a free agent at season's end.
Boston's return isn't particularly exciting — as one would expect when trading a backup catcher who was in line to be non-tendered. The 21-year-old Bautista has yet to advance beyond the Rookie-level Arizona League and has only pitched 43 2/3 innings of pro ball in total. He's posted an ugly 5.98 ERA with nearly as many walks (31) as strikeouts (32) in that time and has demonstrated below-average ground-ball tendencies.
Hoyt, 33, has displayed huge strikeout numbers and passable control in his limited MLB chances. Through 80 innings between the Astros and Indians, he's worked to a 4.16 ERA with 11.7 K/9, 2.9 BB/9 and a 45.5 percent ground-ball rate. He's been quite homer-prone, however, which has limited his results a bit. Still, a pitcher with those strikeout totals, a 16.8 percent swinging-strike rate, a 36.8 percent opponents' chase rate and a fastball that has averaged 93.9 mph feels like he should be a more interesting commodity than he's been to either the Houston or the Cleveland organization. Hoyt still has a minor league option remaining, which should only enhance his appeal to another club.