Over the coming days, I am discussing some of the higher profile upcoming arbitration cases. So far, we've previewed Josh Bell, Cody Bellinger, Francisco Lindor, Trevor Bauer, Mike Clevinger and Jonathan Villar. For these pieces, I rely partly on my arbitration model developed exclusively for MLB Trade Rumors, but will also break out some interesting comparables and determine where the model might be wrong. 2020 projections are available right here.
George Springer enters his final year of arbitration eligibility after playing out a two-year, $24MM deal that covered his 2018-19 seasons. Springer only played in 122 games last season due to a hamstring strain, but he still managed to belt 39 home runs and knock in 96 runs despite consistently batting in the leadoff spot — all while hitting .292. While being limited to 556 plate appearances could hurt an otherwise strong arbitration case, his impressive counting stats should get him a hefty raise.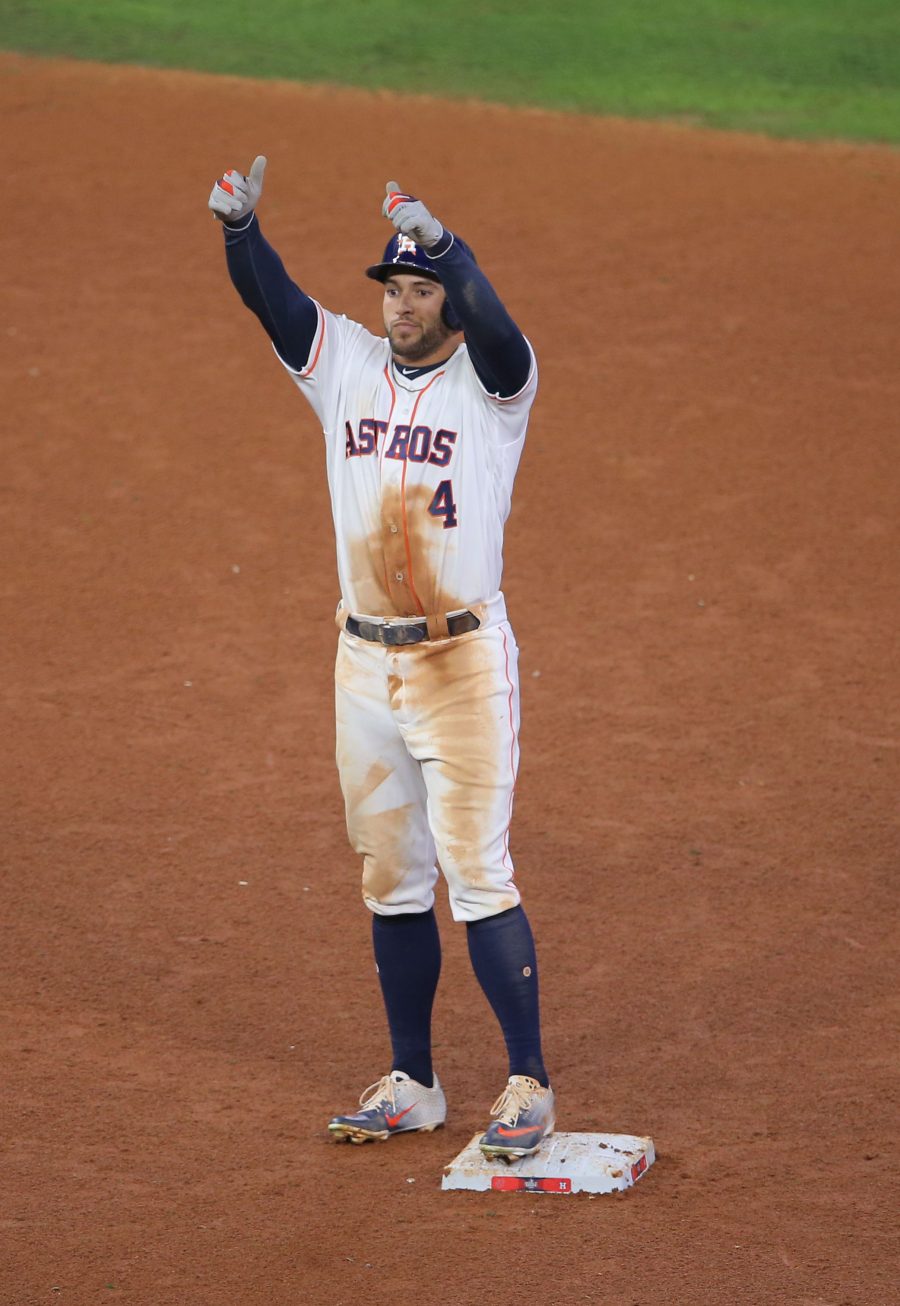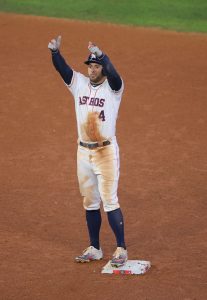 Players outside their first year of arbitration eligibility are generally awarded raises on top of their prior salary and only based on the prior year of production. In general, Springer would not expect to receive different compensation than he would have based on his .265/22/71 performance in 620 plate appearances in 2018. However, cases like Springer's can sometimes be considered as "re-slot" cases where they are paid based on career performance or at least on the two prior years that were covered under a multi-year deal.
Further complicating matters is that the salary on which Springer's raise will be based is not all that clear. Springer received $24MM for his two-year pact, in matching installments of $12MM per season. However, he would never have earned $12MM in arbitration in 2018 (in fact, he filed for $10.5MM), and he was obviously compensated under the assumption that he would have received more than $12MM in 2019 had he gone year to year.
In cases like this, in which the player and team have both filed at the time the multi-year deal was reached, I usually assume the first year of the deal was valued at the midpoint of the team's and player's filing. In this case, that'd put year one of Springer's two-year deal at $9.5MM, since the Astros filed at $8.5MM. The 2019 base salary, then, would be be treated as $14.5MM.
Based on his performance, my model estimates a $6.9MM raise, which would take Springer to $21.4MM if we use that theoretical $14.5MM sum as his base. If we look for useful comps, this seems somewhat plausible. Unfortunately, two of the players who have similar power numbers and service time both played half their games at Coors Field, inflating their statistics. Charlie Blackmon hit 37 home runs with 104 runs batted in in 2017, although his case was stronger than Springer's in some ways because he hit .331 and racked up 725 plate appearances. That all earned him a $6.7MM raise. The following year, Nolan Arenado got an $8.25MM raise after his 38 HR and 110 RBI, while hitting .297 in 673 plate appearances.
Neither Blackmon nor Arenado looks exactly right. Arenado plays third base. Blackmon hit for higher average. Both had more plate appearances. Additionally, Blackmon was only eligible for arbitration for the third time, unlike Arenado and Springer, who had four arb-eligible years due to their status as Super Two players. Also, Blackmon and Arenado further differ because both received raises after one-year deals. We know Springer's case to be less common, as he's coming off a two-year contract.
Springer's case is very arguably most similar to Josh Donaldson's case two years ago. Donaldson put up a .270/33/78 season in 496 plate appearances and, crucially, was coming off a two-year deal in which he was paid $28.65MM. That sum was neatly allocated as $11.65MM (roughly the midpoint of his and the Blue Jays' arbitration filings) in the first year, and $17MM the second year. Donaldson got an even $6MM raise to $23MM in his final year of arbitration. With Springer topping Donaldson in batting average, homers and RBIs at .292/39/96 in 556 plate appearances, it stands to reason that Donaldson would likely get a larger raise. Perhaps that would be similar to his $6.9MM projected raise.
On the other hand, the first year of Donaldson's two-year pact was better than year one of Springer's deal. Donaldson hit .284/37/99 in 700 plate appearances, compared to Springer's .265/22/71 in 620 plate appearances. If that's part of what is being considered, we're comparing Donaldson's combined .270/70/177 performance in 1196 trips to the plate against Springer's .278/61/167 performance in 1176 plate appearances. In that case, Springer isn't necessarily a lock to top Donaldson's $6MM raise.
The only other remotely similar case was Todd Frazier three years ago. He was coming off a two-year deal that effectively paid him $7.5MM. He got a $4.5MM raise after hitting just .225 but with 40 HR, 98 RBI and 15 stolen bases in 666 turns at the plate. This would probably establish $4.5MM as a floor if Donaldson is not already serving as a floor at $6MM.
Overall, it seems pretty clear that the best comp for Springer is Donaldson. Springer should get somewhere in the neighborhood of the $21.4MM that my model has projected him for, albeit perhaps for reasons very different from those the model considered in his case.