The Diamondbacks and outfielder David Peralta are in agreement on a three-year extension that'll guarantee the ACES client a total of $22MM, reports USA Today's Bob Nightengale (Twitter links). He can earn another $1.25MM annually via incentives. The contract will pay Peralta $7MM in 2020 and $7.5MM in each of the two subsequent seasons, tweets Nick Piecoro of the Arizona Republic.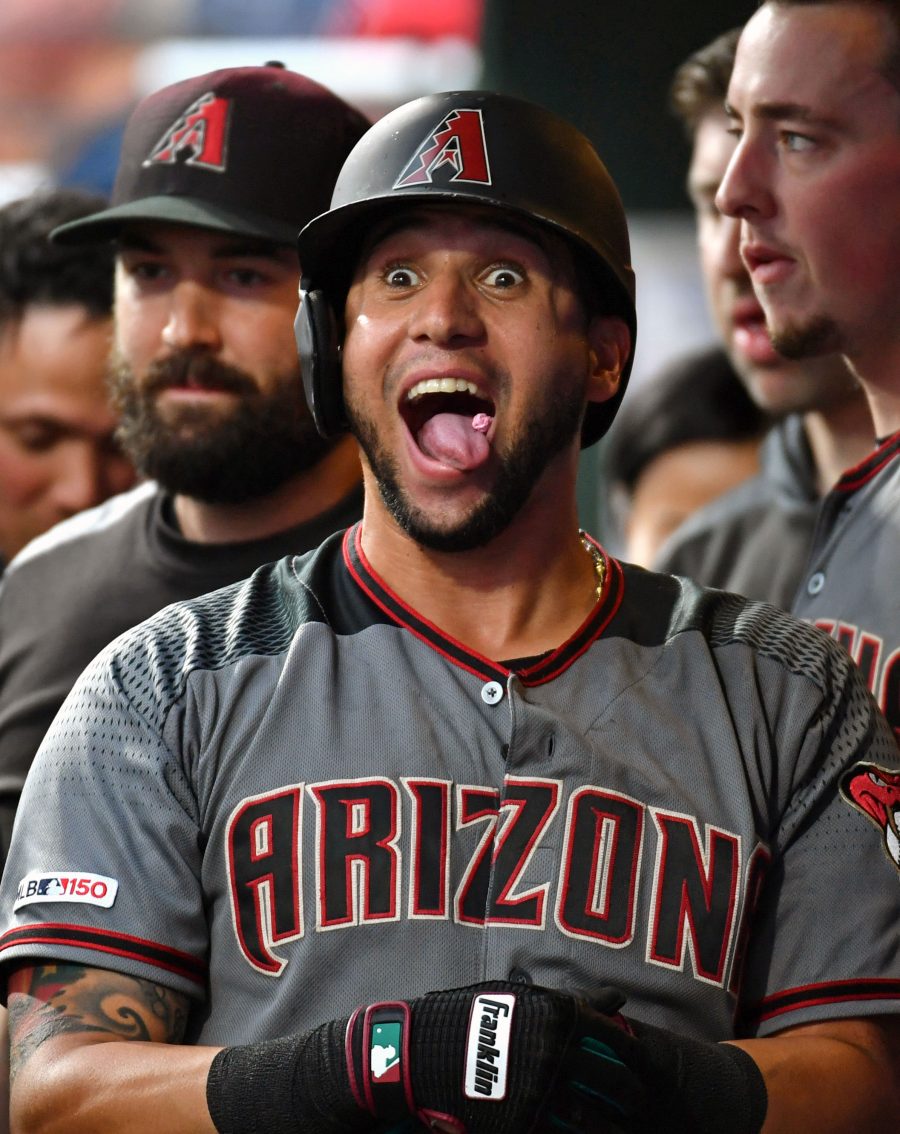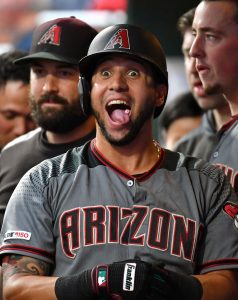 Peralta was arbitration-eligible for the final time and was projected by MLBTR contributor Matt Swartz to earn $8.8MM. Instead, he'll sign away a pair of free-agent years on a contract that spans his age-32 through age-34 seasons.
The deal looks to be a sound one for the D-backs, who owed Peralta a raise on last season's $7MM salary. While the exact number he'd have secured can't be known, even if he'd fallen shy of his $8.8MM projection, it still looks as though Peralta is signing away two free-agent years at a total of no more than $14MM. That falls a bit shy of what Corey Dickerson just received from the Marlins ($17.5MM), though it's worth noting that Peralta is a bit older. All the same, Arizona looks to have carved out a nice value with the move.
Peralta, 32, hit .275/.343/.461 (107 wRC+) with a dozen homers, 29 doubles and three triples in 99 games/423 plate appearances with the Snakes in 2019. He endured three separate stints on the injured list due to an issue with the AC joint in his right shoulder, which limited his time on the field and likely helped to sap his production. A year prior, in 2018, Peralta put together then finest season of his career when he slashed .293/.352/.516 with 30 long balls.
Both Baseball-Reference (8.4) and FanGraphs (7.7) agree that Peralta has been worth in the vicinity of eight wins above replacement over the past three years. He's consistently been an above-average bat and at least an average defender in the outfield corners, and his 2019 season rated particularly well according to most defensive metrics, as he took home a Gold Glove Award. While there's always some risk of decline as he enters his mid-30s — particularly coming off a shoulder issue — it's easy to see why the Diamondbacks preferred to keep him in the fold beyond his preexisting level of club control.
From a payroll standpoint, the deal actually helps to lower Arizona's bottom line in 2020. Peralta's salary for the coming season is the same as his 2019 salary and $1.8MM shy of where he'd been projected in arbitration, leaving the club with a roughly $114MM payroll (per Roster Resource's Jason Martinez). The D-backs had less than $60MM on the books in 2021 and less than $40MM in 2022 prior to brokering this multi-year arrangement, so fitting him onto the ledger for an additional two seasons was rather easy.