JANUARY 22: The signing is now official. Donaldson's pact also includes a five-team no-trade clause, Dan Hayes of The Athletic tweets.
JANUARY 15: The Twins have reportedly agreed to a four-year, $92MM contract with free agent third baseman Josh Donaldson. It's said to include a $16MM club option for a fifth season, which comes with a $8MM buyout. Donaldson is represented by the MVP Sports Group.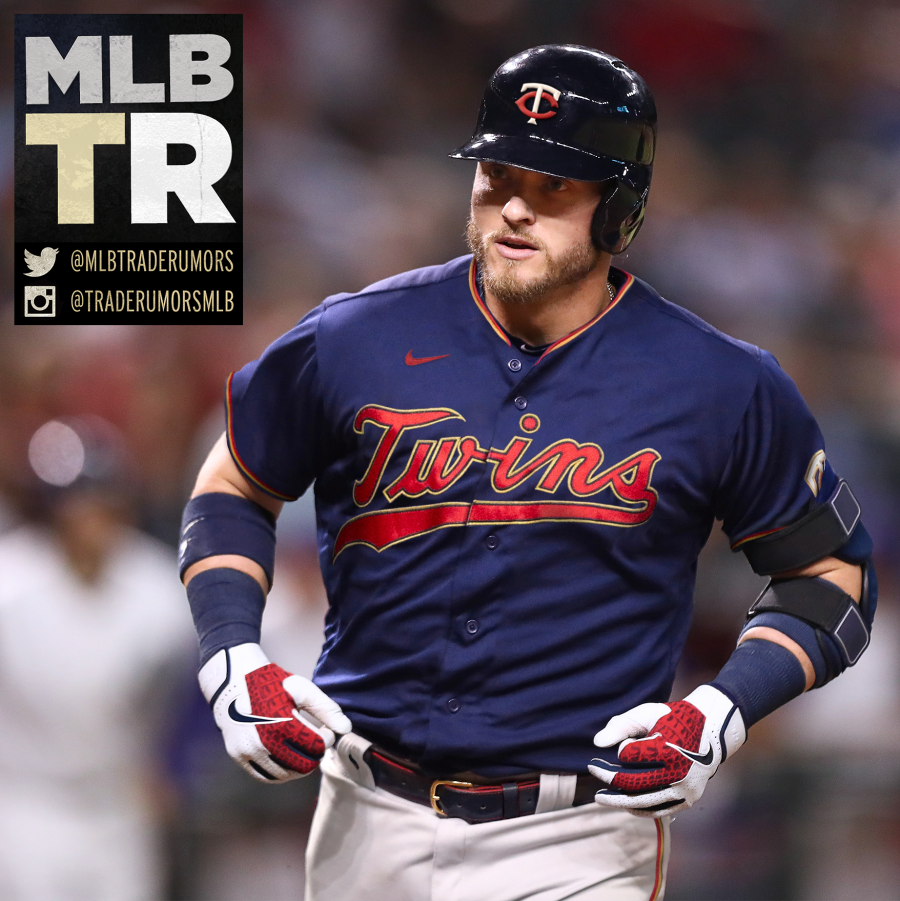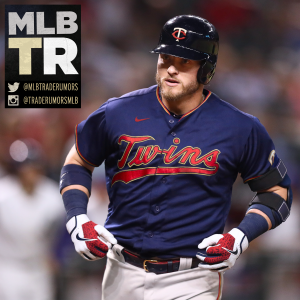 The $92MM guarantee makes this the largest free-agent signing in team history and the second-largest contract the franchise has ever given out, trailing only Joe Mauer's eight-year, $184MM mega-deal.
Minnesota has long been reported to hold interest in Donaldson after missing out on higher-end upgrades in the starting rotation earlier in the winter. By bringing Donaldson aboard, the Twins will shift the recently extended Miguel Sano across the diamond to first base, upgrading their infield defense substantially while adding one of the game's most potent bats to what was already one of MLB's best lineups in 2019.
Donaldson, 34, bounced back from an injury-ruined 2018 season to hit .259/.379/.521 with 37 home runs in 155 games/659 plate appearances with the Braves last season. That marked his fourth season of at least 33 home runs in the past five years, with the lone exception coming in 2018 when a calf injury held him to 52 games. His addition, incredibly, will give the Twins six players who hit 30 or more home runs in 2019; Sano, Nelson Cruz, Max Kepler, Eddie Rosario and Mitch Garver also crossed the 30-homer threshold on a team that Rosario nicknamed the "Bomba Squad." While that type of output can't be expected to be repeated — at least, assuming the league corrects last year's juiced ball — the Twins should still be in possession of perhaps baseball's most powerful lineup.
For the Twins, Donaldson's glove at third base is arguably as important as his offensive prowess. Despite playing last season at age 33, Donaldson tied for 17th among MLB infielders with +8 Outs Above Average (per Statcast). Sano, conversely, checked in at -5 in that same category, so shifting him across the diamond in favor of Donaldson will represent a marked upgrade to the team's infield defense, which was quietly one of its most significant needs. Shortstop Jorge Polanco graded out poorly, as did rookie second baseman Luis Arraez. The team's infield defense surely won't be a strength in 2020, but it figures to be considerably better with Donaldson than it otherwise would have.
Given the Twins' inability to upgrade their rotation in a notable way this winter, that improved defense will be all the more important. Minnesota has signed Homer Bailey and Rich Hill to affordable one-year deals but will otherwise rely upon a very similar starting staff to the one that looked overmatched in the 2019 American League Division Series. Jose Berrios remains under club control as an arbitration-eligible player, while Jake Odorizzi accepted a qualifying offer and Michael Pineda re-signed on a two-year, $20MM deal. There's still room for the Twins to make an addition, of course, but the free-agent market has been largely picked over and the trade market doesn't offer a clearly available top-of-the-rotation arm.
The addition of Donaldson should push the Twins to a new franchise record in payroll, eclipsing the previous mark of $129MM by a good margin. Assuming an even $21MM breakdown of the first four years of the deal, the Twins' 2020 payroll will clock in at just shy of $140MM. Large as that number may be, the Twins' total commitments will plummet to about $55MM in 2021; Odorizzi, Cruz, Bailey, Hill, Marwin Gonzalez, Alex Avila, Tyler Clippard, Trevor May and Ehire Adrianza are all lined up to become free agents.
Signing Donaldson, who rejected a qualifying offer from the Braves, will cost the Twins their third-highest pick in the 2020. That's their Competitive Balance Round B selection — currently slotted to come in at No. 73 overall. The Braves, conversely, will receive a compensatory selection between the end of Competitive Balance Round B and the beginning of Round 3. Coincidentally, the comp pick they'll receive will land in the exact same range as the pick that Minnesota is surrendering.
Certainly, given Donaldson's age, there's some risk with the deal. He's generally been a durable commodity outside of that 2018 season, but Donaldson's ability to remain an elite player into the middle years of this contract is more in question than is typical with younger free agents. Of course, with Cruz among the Twins' many free agents next winter, Donaldson could eventually begin seeing some extra time at DH to help keep him productive. And, in the final season or two of the deal, it's possible that he could even serve as the team's primary designated hitter if that becomes necessary.
Looking ahead to the remainder of the offseason, it seems likely that the Twins will continue to at least parse the market for available pitching upgrades. The bullpen is in better shape than it was at the onset of free agency, but there's potentially some room for another 'pen addition and certainly room for another starter to be brought into the fray. Just how much further owner Jim Pohlad is willing to push payroll and how willing president of baseball ops Derek Falvey is to part with young talent will ultimately dictate whether another splash is in the offing.
The Twins, of course, aren't the only team impacted by this signing. The Braves now have a glaring hole in the middle of their lineup and a need at the hot corner. The Nationals, another finalist in the Donaldson mix, can turn to some combination of Starlin Castro, Asdrubal Cabrera or prospect Carter Kieboom at third base. That Donaldson landed in Minnesota also bodes well for both the Cubs and Rockies, if either plans to seriously entertain offers for their respective star third basemen, Kris Bryant and Nolan Arenado. The Twins wouldn't necessarily have made a push to add a different third baseman had Donaldson signed elsewhere, having Sano already in the fold. But the Braves now appear to have a significant need at third base — creating a clear avenue to a potential trade for a third baseman of some type.
Mark Feinsand of MLB.com tweeted news of the signing. Darren Wolfson of 1500 SKOR North Radio (via Twitter), Do-Hyoung Park of MLB.com (via Twitter), and Ken Rosenthal of The Athletic (via Twitter) all reported contract details.  This post was originally published on 1-14-20.