February 28: The Brewers have officially announced the deal, which covers the 2020-24 seasons and contains club options for 2025 and 2026.
February 26: The Brewers are closing in on an extension with righty Freddy Peralta, according to Ken Rosenthal of The Athletic (Twitter links). It'll be worth a guaranteed $15.5MM over a five-year term. Peralta, a client of Rep 1 Baseball, will also give the Milwaukee organization a pair of club options in the pact. They could tack on another $14.5MM in total value if exercised.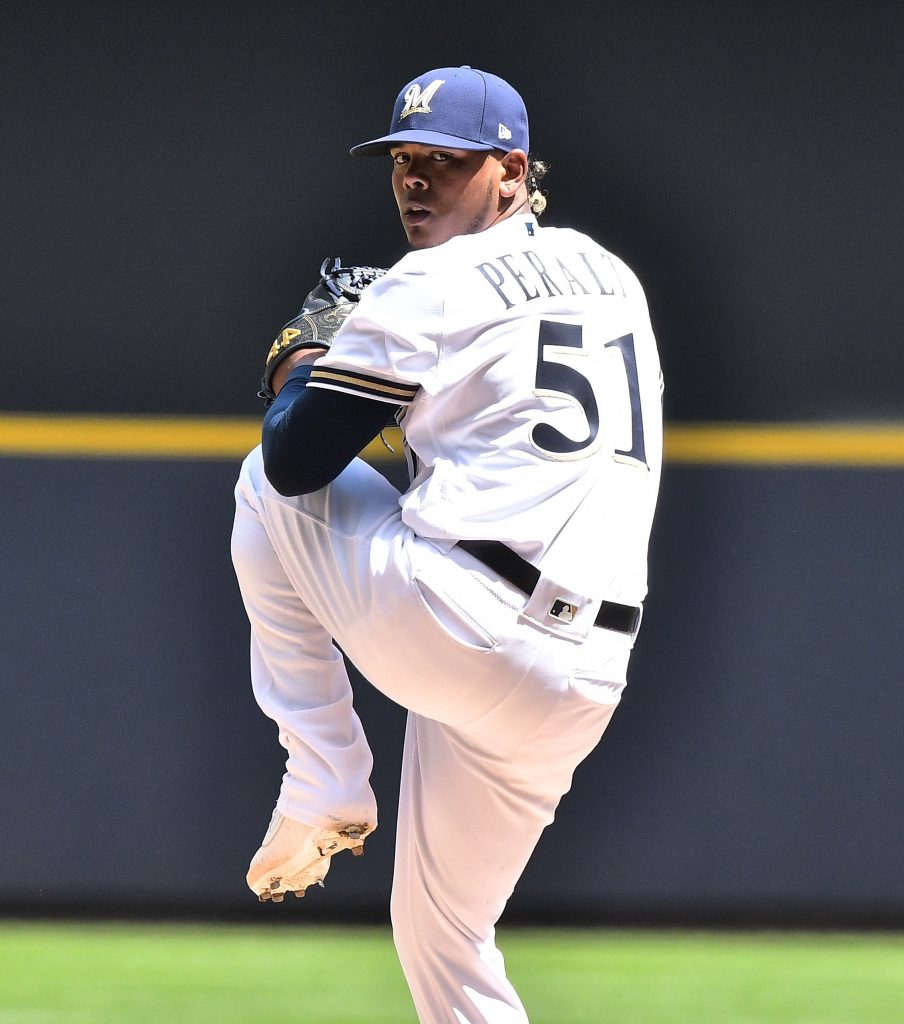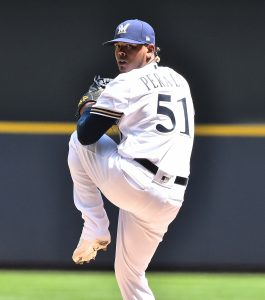 As Rosenthal notes, this is nearly the same contract as that reached recently between Aaron Bummer and the White Sox. But there are some notable distinctions.
Peralta wouldn't have qualified for arbitration until 2022 at the earliest. (Bummer was on track to be a Super Two at the end of the season.) And Peralta owns only a 4.79 ERA through 163 1/3 career innings. (Bummer had a highly productive 2019 effort.)
At the same time, there's arguably even greater upside here for the Milwaukee organization. Peralta is capable of working as a starter — or, perhaps, as a provider of bulk innings or roving high-leverage arm. He may not yet have ironed out all the kinks, but he was a well-regarded prospect who now owns a flashy 11.6 K/9 (versus 4.2 BB/9) in his young MLB career. Oh, and he is still just 23 years of age.
Peralta's earned-run numbers dipped in 2019 when compared to his 2018 debut. Like many other hurlers, he struggled to contain the long ball in a season that produced record home-run levels due to the altered composition of the baseball itself.
In other ways, though, he made clear strides. Peralta upped his average fastball to the 94 mph level on the year; notably, it trended steadily up to the point that he was sitting 96 by season's end. That primary offering continues to exhibit excellent spin rate. Peralta boosted his swinging-strike rate to 13.0%. He was also fairly stingy in terms of hard contact; Statcast credited opposing hitters with a .333 wOBA but only a .309 xwOBA.
For the Brewers, the downside in such an extension is minimal given the low cost of the deal. It's always possible that Peralta simply doesn't piece everything together and remains a fringe big league option, but the financial risk is negligible. If Peralta is able to emerge as even a serviceable fifth starter or reliever, the deal will be well worth it; anything more could turn the pact into a downright bargain for president of baseball operations David Stearns and his staff. That's not to say that Peralta shouldn't have signed the deal — turning down life-changing money at any point is extraordinarily difficult — but the upside outweighs the risk rather notably.
As for how Peralta will factor into the immediate plans, that remains to be seen. He's battling offseason acquisition Eric Lauer and right-hander Corbin Burnes for the final spot in Milwaukee's rotation this spring. Even if he doesn't win the job off the bat, injuries always arise, and the Brewers' rotation has enough uncertain names that it seems likely we'll see Peralta make some starts in 2020. If not, the aforementioned bullpen role always remains a possibility.
It's also worth highlighting the extent to which Peralta's deal enhances the long-term potential for a cost-efficient rotation in Milwaukee. Josh Lindblom's three-year, $9.125MM deal spans the 2020-22 seasons. Brandon Woodruff and Burnes are controlled through 2024 and Adrian Houser through 2025. Obviously, not all five members of that quintet are going to pan out as viable big league starters. But some combination of those arms should comprise a notable chunk of the rotation for the foreseeable future — and they'll likely do so while combining to earn less than $20MM annually as far into the future as 2022.
Peralta is now under control longer than any of his teammates, though Milwaukee's affinity for precisely this type of value-focused contract structure suggests that similar arrangements will be pursued in the coming weeks and in subsequent offseasons.
Photo courtesy of USA Today Sports Images.