The Mookie Betts saga has reached its conclusion, and the result is a stunning three-team blockbuster that'll massively alter the fortunes of all three clubs. The Dodgers are reportedly set to acquire Betts, David Price and significant cash considerations in a deal that will sent young outfielder Alex Verdugo to Boston and right-hander Kenta Maeda to the Twins. Minnesota, meanwhile, will send flamethrowing young righty Brusdar Graterol to the Red Sox to complete the swap.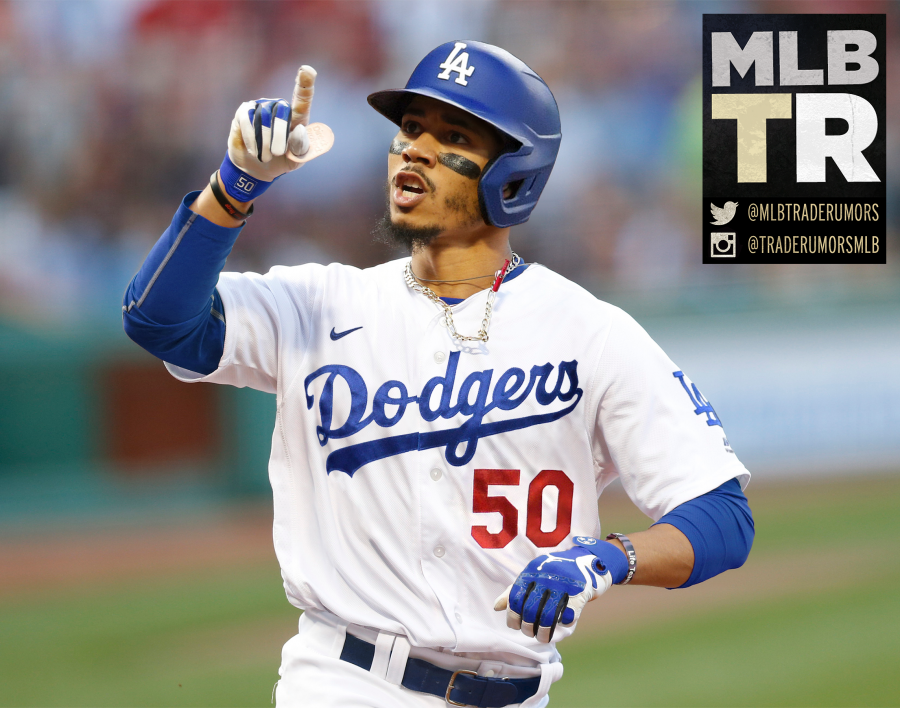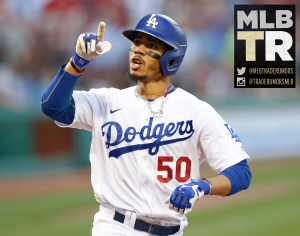 In making this move, Boston bids adieu to one of its most popular and productive players of the current generation. Betts, the 2018 AL MVP and a career .301/.374/.519 hitter, has cemented himself as one of baseball's truly elite talents. However, he has also candidly stated time and time again that he intends to test the open market as a free agent.
That lack of interest in an extension left the recently restructured Red Sox front office to weigh trading him for controllable talent now versus simply netting a draft pick in the event that he rejects a qualifying offer and signs elsewhere next winter. The prospect of losing him for that level of minimal return, coupled with ownership's clear goal of dipping south of the $208MM luxury tax barrier, ultimately led rookie chief baseball officer Chaim Bloom to orchestrate tonight's mega-deal.
The Dodgers, meanwhile, will land perhaps the greatest consolation prize in history. After missing out on top target Gerrit Cole earlier this winter, they've now acquired one of the game's best all-around players, Betts, in addition to a high-profile starter who can still contribute to their rotation — even if his halcyon days are in the past.
Betts, still only 27, now joins an outfield that'll feature Cody Bellinger and A.J. Pollock, with the versatile Chris Taylor and Enrique Hernandez playing complementary roles as well. While Betts didn't quite replicate his 2018 MVP production in 2019, his .295/.391/.524 slash was still elite by measure of both wRC+ and OPS+ (both 135). He's now been at least 35 percent better than an average hitter in three of the past four seasons by those same measures.
The bat alone would make Betts a coveted player, but he's also among baseball's best baserunners and an all-world defender in the outfield. Betts has won a Gold Glove in each of the past four seasons, and his 98 Defensive Runs Saved in that time lead all Major League players, regardless of position, by a whopping 13 runs. His aversion to signing a long-term deal means he has to be viewed as a pure rental player, but if you're going to rent any player on the planet, renting one whose 30.7 fWAR over the past four seasons trails only Mike Trout for the MLB lead is certainly a good way to go. Betts will earn a $27MM salary after avoiding arbitration for the final time this winter — a record salary for an arb-eligible player.
At 34 years old, Price probably won't be winning any more Cy Young Awards in his career, but this past season's 4.28 ERA, 10.7 K/9, 2.7 BB/9, 1.26 HR/9 and 41 percent grounder rate were all quite sound. That ERA undersells the season that Price had, too; he was plagued by a career-worst .336 average on balls in play, and fielding-independent metrics were more bullish on his efforts (3.62 FIP, 3.73 xFIP, 3.85 SIERA).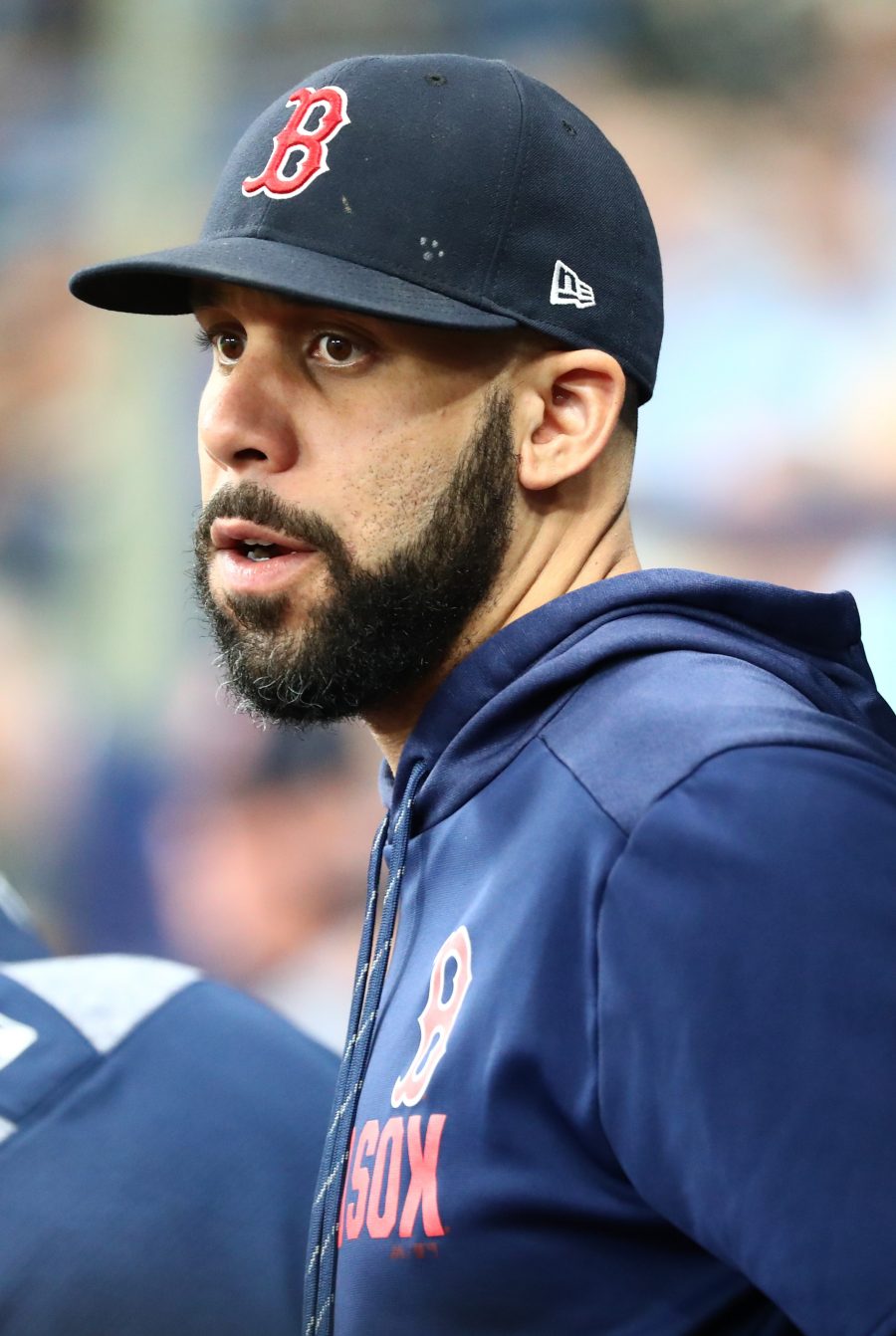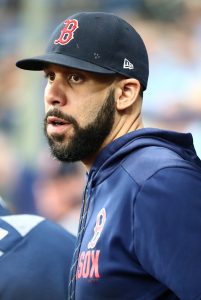 In fact, Price carried a terrific 3.16 ERA and 3.00 FIP through his first 17 starts and 88 1/3 innings with the Red Sox in 2019. Things began to go south in July as he tried to pitch through a cyst in his left wrist, and he eventually went on the injured list for more than a month while dealing with the issue. He returned in early September but made only one appearance before being shut down and undergoing surgery to alleviate the issue. Price is still owed $96MM under the then-record $217MM contract he signed prior to the 2016 season, but the Red Sox will pay a substantial portion of that sum to lessen the sting for the Dodgers.
Acquiring Betts and Price will cost Los Angeles a hefty five years of control over Verdugo and four more years of the talented Maeda, and there's another major ripple effect, as the Dodgers have reportedly struck a separate trade sending outfielder Joc Pederson to the Angels in exchange for young infielder Luis Rengifo. Between the cash the Red Sox are sending to cover some of Price's contract, the subtraction of Maeda and now the subtraction of Pederson's final arbitration salary, it seems likely that the Dodgers will have managed to stay beneath the luxury tax threshold.
Not to be lost in the shuffle, the Twins are adding a quality arm to a rotation that looked to be in need of augmentation. In Maeda, they land an accomplished 31-year-old starter (32 in April) who prefers to work out of the rotation but was frequently moved to the bullpen for short stints — perhaps in part due to the massive incentives package in his eight-year contract.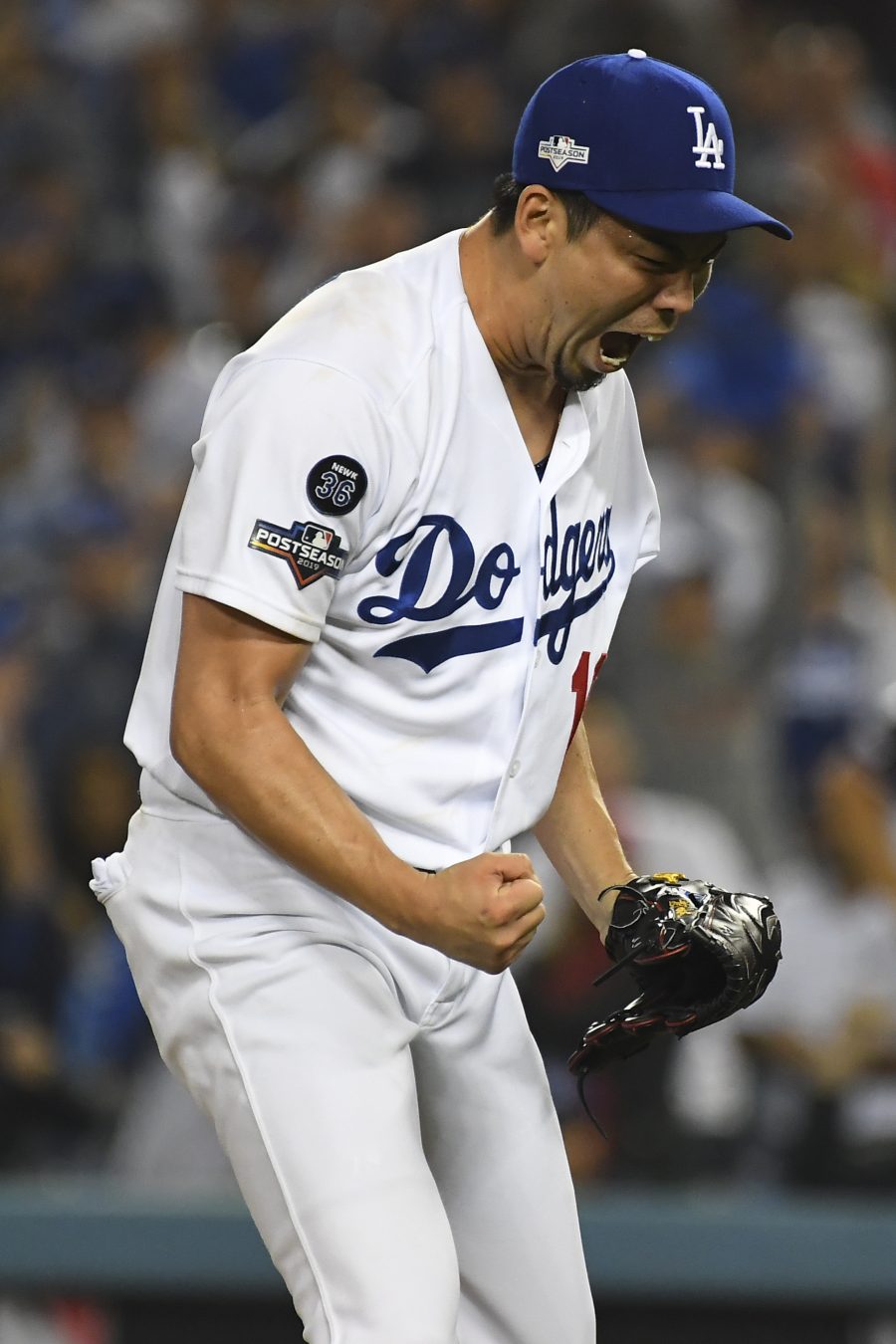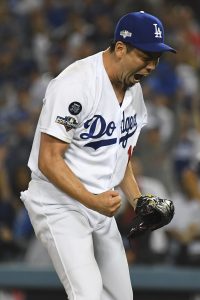 Whether the Dodgers deliberately manipulated Maeda's rotation work to suppress his earnings can't be known, but his deal contains only a $3MM annual base with a whopping $10MM in annual bonuses based on games started and innings pitched. With the Twins, he'll all but certainly be viewed as a rotation piece and be given every opportunity to max out those additional payments. Maeda is signed through the 2023 season, and his contract calls for a $1MM assignment bonus in the event of a trade, so he can tack that onto his career earnings.
In 589 career innings, Maeda has a 3.87 ERA with 9.8 K/9, 2.7 BB/9, 1.18 HR/9 and a 40.9 percent ground-ball rate. That he's more of a fly-ball pitcher bodes well for his fortunes in Minnesota, as the Twins have significant questions about their middle-infield defense but a high-quality group of outfield defenders led by Byron Buxton and Max Kepler. Maeda has racked up 32 2/3 career postseason innings as well, pitching to a 3.31 ERA in that time. He might not be the ace Twins fans hoped to net early this winter, but he'll bump one of two rookies — southpaw Devin Smeltzer or right-hander Randy Dobnak — from the rotation and provide a clear boost.
In 2020, Maeda will step into a rotation that'll be fronted by Jose Berrios and Jake Odorizzi. The Twins also re-signed Michael Pineda to a two-year contract earlier this winter, but he'll be out through mid-May as he serves a reduced 60-game suspension for taking a banned substance. Veteran Homer Bailey will also be a part of the Twins' starting staff after signing a one-year pact on the heels of a healthy season, and Maeda will eventually be reunited with former Dodgers teammate Rich Hill. The veteran southpaw inked a one-year deal this winter but will be out until the summer as he recovers from primary revision surgery.
Looking beyond the 2020 campaign, Maeda is all the more important for the Twins. Odorizzi, Bailey and Hill are all slated to become free agents next winter, so prior to this trade, Berrios and Pineda were the only proven starters Minnesota controlled beyond the upcoming campaign. Maeda gives them a solid mid-rotation presence to help anchor the staff and does so at an affordable rate that'll allow the Twins to continue to be aggressive in free agency next year if they choose to double down on this winter's surprising Josh Donaldson splash.
As for the Red Sox, today is presumably one of the most difficult days in franchise history for a number of the team's longest-tenured executives. Luxury tax aside, Sox ownership recognizes that trading Betts will be a wildly unpopular move. John Henry and Co. surely didn't think they'd be in this position just 16 months ago when celebrating a World Series victory, but injuries and some ill-fated expenditures brought about a mediocre 2019 season and a slew of tough choices. It's easy to argue that a team with such considerable financial resources at its disposal should simply have kept Betts and paid up for him, but even their detractors can agree that there's likely little joy in trading away a generational player.
The 2020 Red Sox are unquestionably worse having made this move, but they were a long shot to topple the Yankees anyhow and now acquire a pair of potential building blocks. The 23-year-old Verdugo is a longtime top prospect who enjoyed a strong 2019 season and will step right into the void left by Betts. He's fresh off a .294/.342/.475 slash with a dozen home runs, 22 doubles and two triples in 377 plate appearances with Los Angeles and should see his playing time soar to full-time levels in 2020 and beyond.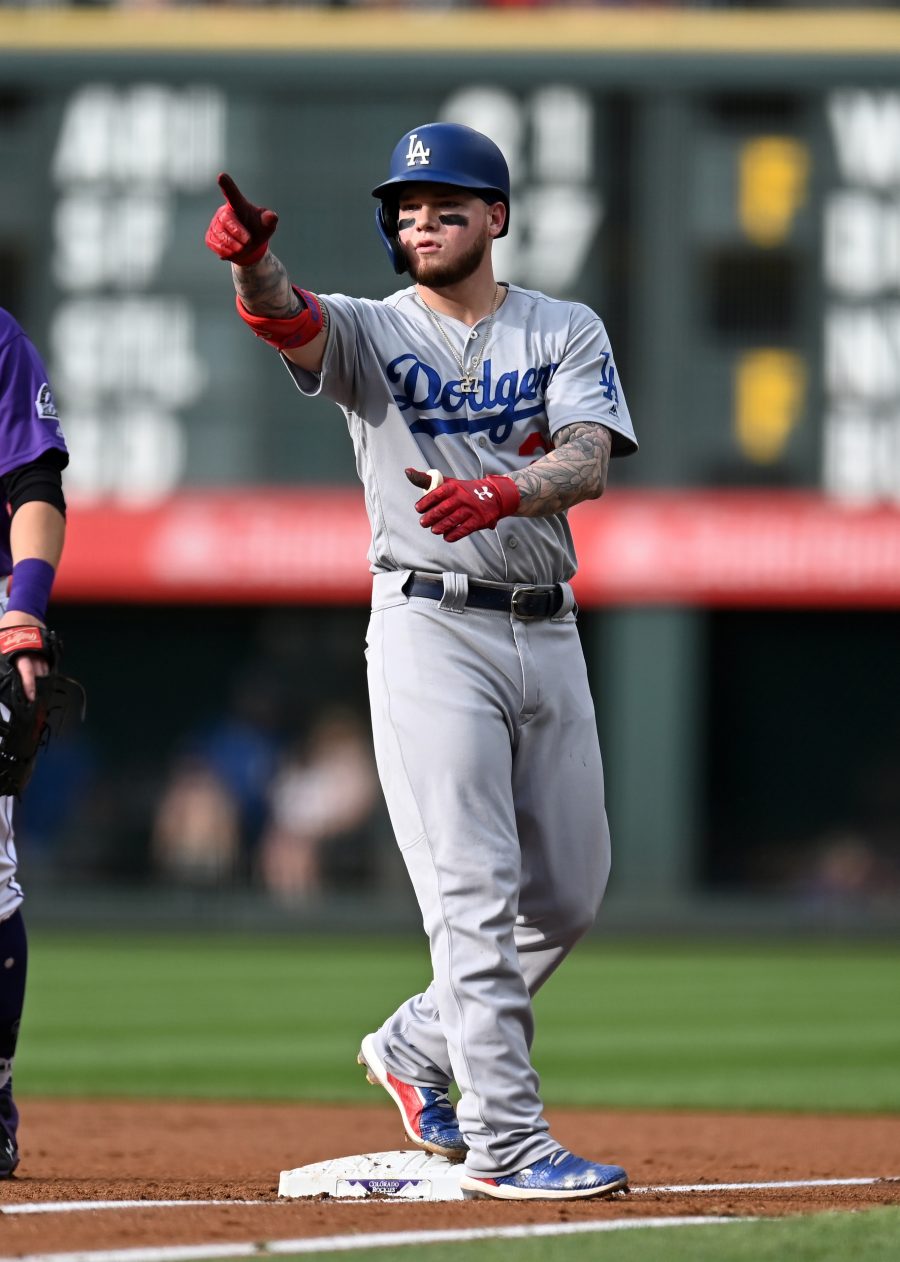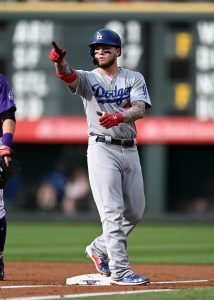 Verdugo has excellent bat-to-ball skills and rarely strikes out (13.7 percent in his career). And while he's no Betts with the glove — no one is — he racked up 13 DRS in 2019 and is capable of handling all three outfield positions. He's the Red Sox' right fielder of the future, and unlike many young players who are acquired for stars, that future will start right away; Verdugo should be in the Opening Day lineup and give Sox fans an immediate look at his potential.
The 21-year-old Graterol is less certain to open the year with the Sox, but he's an electric and exciting talent — albeit one with more volatility than Verdugo. Injuries have plagued Graterol throughout his minor league career — he's already undergone Tommy John surgery and has battled shoulder troubles, too — but pitchers with his type of velocity and upside are rare. The massive 6'1″, 255-pounder boasts a fastball that sits just under 100 mph and can reach as high as 103 mph, and he's utterly dominated in the minors when healthy.
Graterol owns a career 2.48 ERA with 9.7 K/9 against 2.7 BB/9 in 214 minor league frames, and he skyrocketed across multiple levels to make his MLB debut in 2019. There's some concern that his future is in the bullpen, but the Red Sox will likely give him every opportunity to prove that he can be a difference-maker in their rotation.
Graterol was a consensus Top 100 prospect a year ago and remains on those oft-cited rankings. Eric Longenhagen of FanGraphs has already moved Graterol to the top of Boston's prospect rankings, noting the big righty's potential to either function as a high-end starter or, if he moves to the 'pen, an elite reliever.
Although there are myriad high-profile players whose name will still be bandied about the trade market, there's a chance that the Betts/Price/Maeda blockbuster will serve as the finishing touch on what has been a riveting offseason — on that hearkened back to the pre-labor-tension days that seem far longer ago than just two or three years. And in some respects, it's merely an interesting prelude to a 2020-21 offseason that will quite likely see Betts set out into the free-agent market in search of the largest contract in MLB history. Trades of this magnitude are of the utmost rarity — and virtually unprecedented this time of year — and there's a good chance that come October we'll look back at Feb. 4 as a day that majorly impacted multiple division races and postseason outcomes.
ESPN's Jeff Passan reported (via Twitter) that a deal was in place after MLB Network's Jon Heyman and the Boston Globe's Alex Speier reported that talks had become "advanced." Speier reported the inclusion of a third team (Twitter link). SKOR North Radio's Darren Wolfson first suggested the Twins' potential involvement (Twitter link), and USA Today's Bob Nightengale tweeted that the Twins were indeed the third team. Rosenthal reported the basic framework of the deal, tweeting that Betts and Price would head to L.A., Maeda would go to Minnesota and that Verdugo and Graterol were headed to Boston.