It was on this date two years ago that one of the most expensive signings in Cubs history became official. The club added former Rangers and Dodgers right-hander Yu Darvish on a six-year, $126MM guarantee. The deal gave Darvish the right to opt out after last season, which would've meant walking away from $81MM in favor of a free-agency mystery box, but he chose to stay in Chicago, citing a comfort with the city and the organization.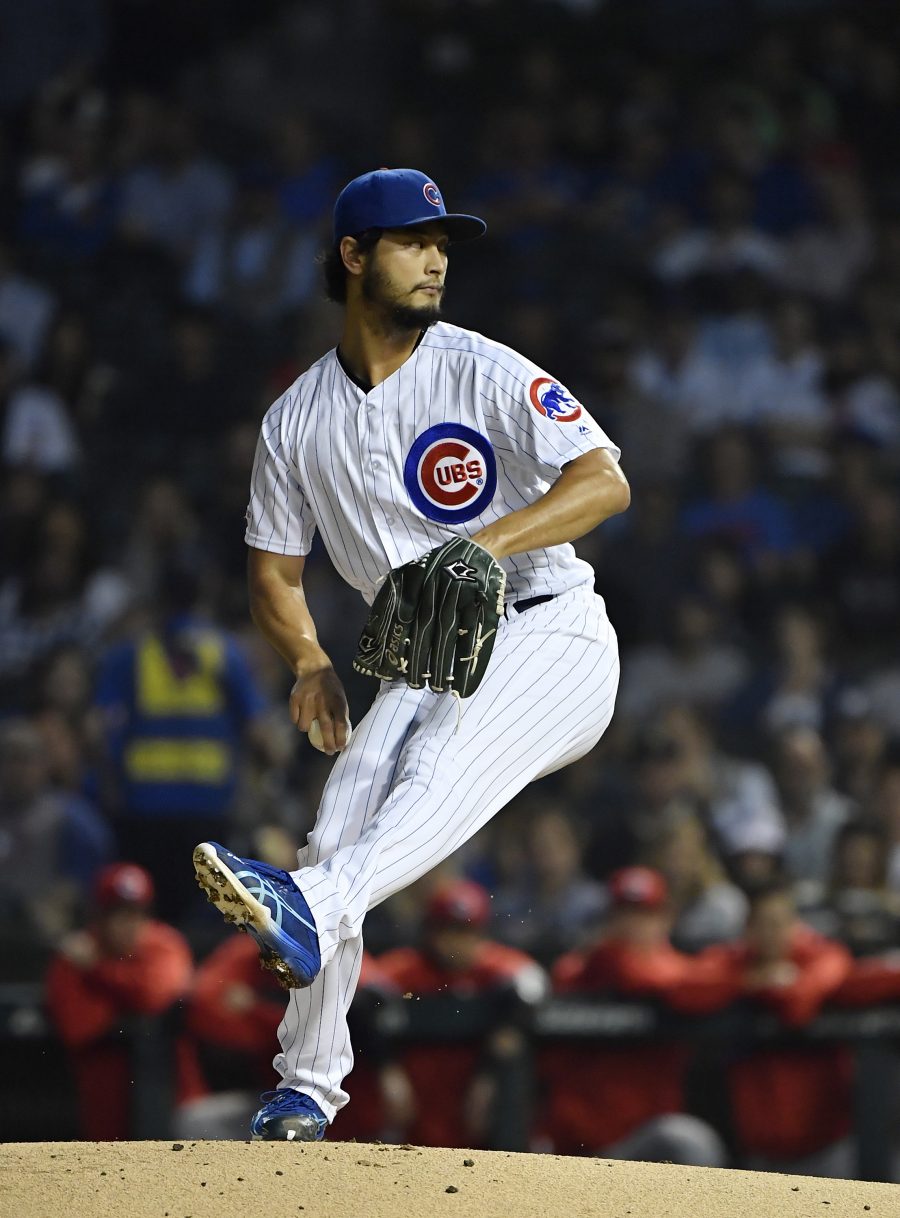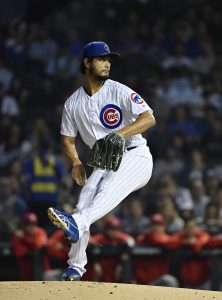 For the Cubs, the Darvish pickup came after they bowed out in the National League Championship Series against the Dodgers in the prior fall. Darvish was an instrumental part of the Dodgers' victory, as he fired 6 1/3 innings of one-run ball in their Game 3 win. The hope for the Cubs was that Darvish would upgrade a rotation that was good, not great, in 2017. As a bonus, they took Darvish away from a rival, with which he was terrific after it acquired him from Texas at that summer's trade deadline.
Darvish joined the Cubs as a 32-year-old who was eminently successful after coming over from Japan. From 2012-17, a 131-start, 832 1/3-inning run, he posted a 3.42 ERA/3.30 with a jaw-dropping 11.04 K/9 against 3.32 BB/9. There were injuries along the way, though. Darvish underwent Tommy John surgery before the 2016 campaign and missed that entire season. That was sandwiched between two years in which he combined to amass just 244 2/3 frames.
To his credit, Darvish rebounded to throw 186 2/3 effective innings in his season divided between the Rangers and Dodgers. As a result, there was quite a bit of buzz surrounding him as he headed into free agency. MLBTR ranked him as the No. 1 free agent available and predicted a six-year, $160MM payday. But that offseason moved at a more glacial pace than anticipated, and there was less money thrown around than expected. Even Darvish wasn't immune to it. Several teams (the Rangers, Dodgers, Twins, Brewers and Yankees among them) showed interest in Darvish, but he ultimately chose to go to the Windy City.
Unfortunately for Chicago and Darvish, the first year of their union was an utter letdown. Darvish was on the injured list multiple times – including for triceps and elbow problems – totaled a mere 40 innings and didn't pitch past May 20. To make matters worse, when Darvish was able to take the mound, he mustered a career-low 4.95 ERA/4.86 FIP with a personal-high 4.73 BB/9. While Darvish did fan a little over 11 hitters per nine, that couldn't have been much of consolation to the Cubs, who signed him with the belief he'd deliver more than just strikeouts.
On the heels of a rough first season with the Cubs, there probably wasn't much optimistic with regards to Darvish entering last year. And several weeks through 2019, it looked as if the downward spiral was continuing. Darvish owned a 5.01 ERA as late as July 3, but the light bulb went back on in a big way after that. He finished the season on a rampage from that point, collecting an incredible 124 strikeouts against seven walks in 88 1/3 combined innings in July, August and September. He ended the year with a respectable 3.98 ERA/4.18 FIP with 11.54 K/9 against 2.82 over a healthy amount of starts (31) and innings (178 2/3).
As great as Darvish was in the second half of 2019, his overall performance as a Cub still probably hasn't been what the team had in mind. Indeed, when assessing president of baseball operations Theo Epstein's highest-profile signings earlier this week, MLBTR's Tim Dierkes gave the Darvish deal a mediocre 'C' grade. But if his recent dominance is any indication, the 33-year-old Darvish may be able to help the Cubs rebound from their postseason-less 2019 this year. If he keeps it going (not a sure thing at his age), that grade should go up.
Photo courtesy of USA Today Sports Images.