We've reached the five-year anniversary of a free-agent signing whose effects are still being felt today. It was on Feb. 11, 2015, that the Padres signed longtime workhorse James Shields to a four-year, $75MM guarantee. They beat out at least three other teams to sign Shields, a California native whose homecoming didn't work out as planned for him or the Padres.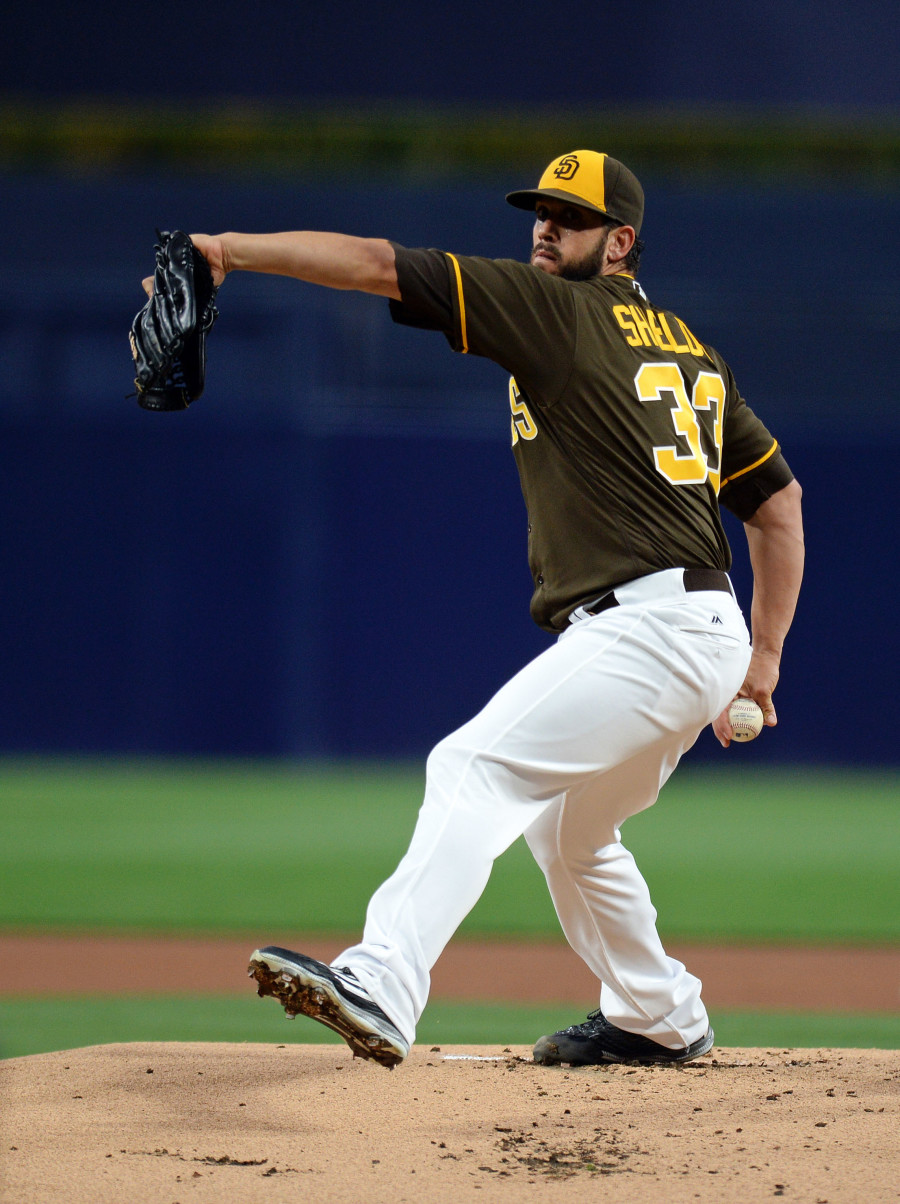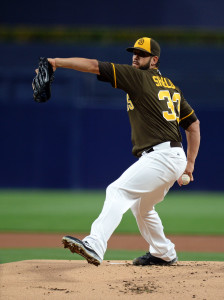 The right-handed Shields was one of several household names the Padres acquired that offseason in hopes of snapping what was then an eight-year playoff drought. Along with adding Shields, general manager A.J. Preller nabbed the Upton brothers (Justin and Melvin), two other high-profile hitters in Matt Kemp and Wil Myers and closer Craig Kimbrel. Despite all those moves, though, the Padres didn't end their playoff skid that year, nor have they made the postseason since. What's more, only Myers is still a member of the organization, and he's now the owner of a contract the Padres would love to clear from their books.
Shields, then 33 years old, joined the Padres off stellar runs with the Rays and Royals. The man known as "Big Game James" and "Complete Game James" debuted in 2006 and threw at least 200 innings in each season from 2007-14. He was at his best in the four seasons preceding his deal with the Padres, as he fired a league-leading 932 2/3 innings of 3.17 ERA/3.49 FIP ball with 7.95 K/9, 2.27 BB/9 and a 46.3 percent groundball rate.
While Shields remained a fairly effective innings-eater in his first season as a Padre, he didn't offer the type of front-line production he had in prior years. Shields wound up tossing 202 1/3 frames of 3.91 ERA/4.45 FIP ball, posted 9.61 K/9 and 3.6 BB/9, and recorded a 44.9 percent grounder rate in 2015. That went down as his lone full season as a member of the Padres. After Shields got off to an underwhelming start the next year, the Padres traded him and $31MM of the $58MM left on his contract to the White Sox in June 2016. Like the Padres before them, the White Sox were mistakenly under the impression Shields would help them push for a playoff spot. And like the Padres now, they're still in the midst of a long postseason drought. Meanwhile, Shields hasn't pitched since 2018 – the last of three rough seasons in Chicago.
While the Shields-Padres union didn't work out as planned, it's one that could benefit them for many years. After all, had they not signed Shields, they may not have been able to pull off one of the biggest heists in recent history. The Padres acquired two players – righty Erik Johnson and then-infield prospect Fernando Tatis Jr. – in exchange for Shields. Johnson didn't amount to anything in a Padres uniform, and he hasn't pitched professionally since 2018. But the Padres struck gold on Tatis, who was just 17 when they got him and wasn't regarded as a premium prospect. Tatis eventually soared up prospect rankings, though, and looked like a can't-miss talent by the time he made his major league debut last season. He delivered in a big way as a 21-year-old, though injuries limited him to 84 games and 372 plate appearances, as he slashed a tremendous .317/.379/.590 with 22 home runs, 16 stolen bases and 3.6 fWAR.
It's safe to say Tatis is now one of the foremost young building blocks in the sport. Had it not been for a free-agent signing that went awry, he might not even be a Padre right now.
Photo courtesy of USA Today Sports Images.