Max Fried ranked among the Braves' top prospects from the time they acquired him as the headlining young piece in a trade that sent Justin Upton to the Padres until he exhausted his rookie status in 2018. From 2015-17, Fried was considered among the best in a deep system,but he never entered the club's top five prospects (at either MLB.com or Baseball America) and was at times outranked by Sean Newcomb, Kolby Allard, Touki Toussaint, Tyrell Jenkins, Manny Banuelos, Aaron Blair, Joey Wentz, Luiz Gohara and current teammate Mike Soroka. Fried's outlook is now considerably brighter than most of that bunch, and it's possible that by the end of the next season — whenever that is — he'll even have surpassed Soroka as Atlanta's top arm.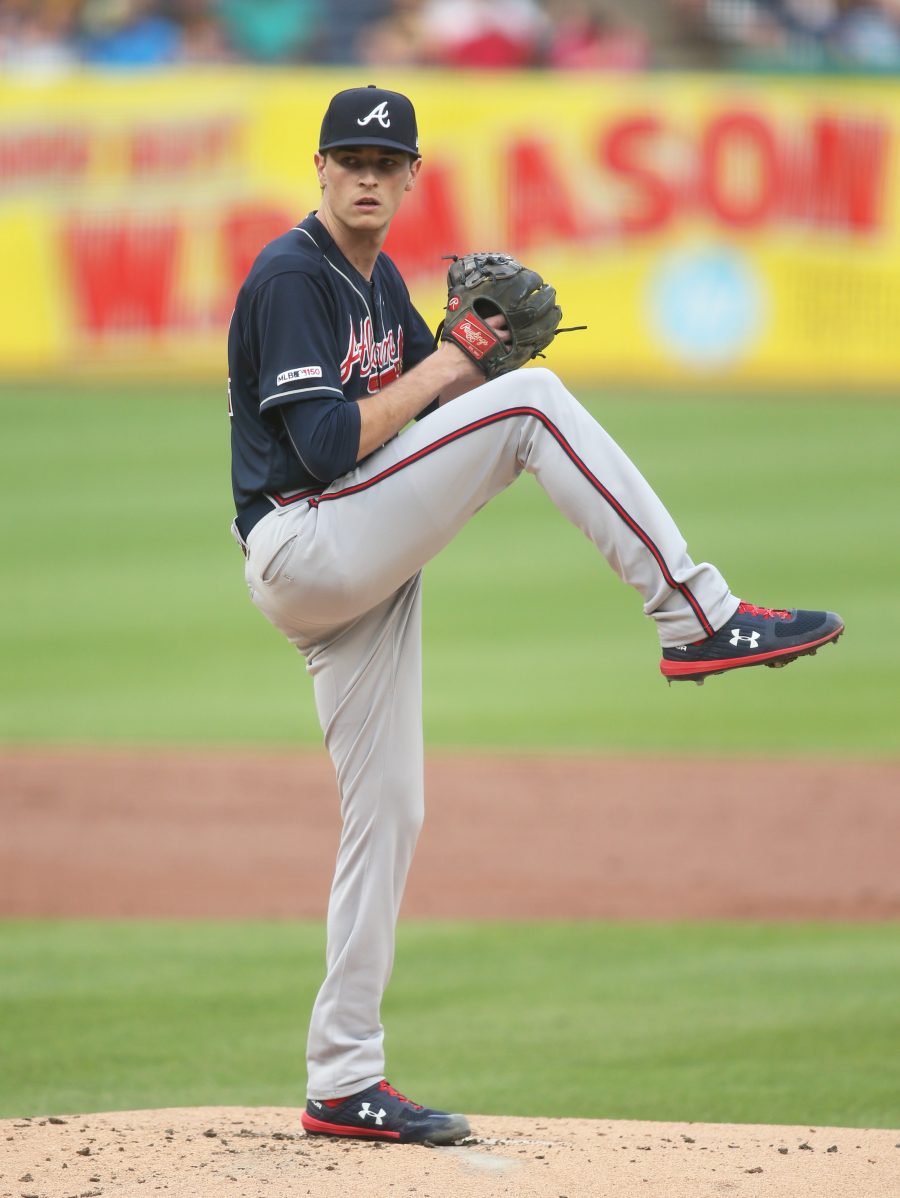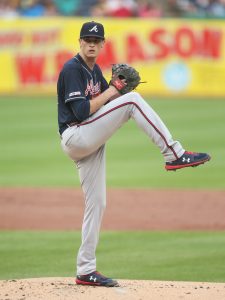 Fried recently turned 26, and although it's been nearly eight years since San Diego took him with the seventh overall pick in the 2012 draft and more than five years since Atlanta acquired him, he has just 225 1/3 MLB innings under his belt. Fried underwent Tommy John surgery as a prospect, slowing his march to the big leagues, and some of the names ranked ahead of him got earlier looks when rotation spots did open up. To this point in his young career, he has a 3.83 ERA and an FIP that's an exact match. He's been a quality arm, but the 2019 season was his first full year in the rotation. He produced a 4.02 ERA through 165 2/3 frames.
If you want to argue that Fried has, to an extent, already broken out — that's defensible. Last year's ERA, after all, was better than the league average when considering the juiced ball's impact around the league (and especially given Fried's hitter-friendly home park). Park- and league-adjusted metrics like ERA- and ERA+ had him anywhere from nine to 16 percent better than the average pitcher. Last year's 3.72 FIP was 15 percent better than the league average, per FIP-. In all, Fried was worth about three wins above replacement (3.0 rWAR, 2.7 fWAR). He's clearly already a good pitcher.
The question is whether there's another gear for Fried to reach. The left-hander ranked 22nd among 75 pitchers who threw at least 150 innings with a solid but not elite K-BB% (18.0). More impressively, he tied for eighth-best with a 3.32 xFIP. Fried's blend of high-end strikeout rates (9.4 K/9, 24.6 percent of the hitters he faced), walk rates (2.6 BB/9, 6.7 percent) and ground-ball rate (53.6%) all contribute to him faring well in terms of fielding-independent pitching metrics.
Looking at his individual pitches, Fried upped his four-seam velocity to a career-best 93.8 mph average in 2019. That's particularly strong for a lefty, as southpaws tend to have lower average velocities than their right-handed peers. It's a low-spin offering, however, and Fried's pedestrian swinging-strike rate on that four-seamer reflects that. He does locate the pitch well, and his improved ability to work ahead in the count — his first-pitch strike rate jumped from 57.8 percent in 2018 to 63.7 percent in 2019 — allowed him to use his curveball more often. Fried's curveball was lauded as his best pitch during his prospect days (one of the best curves in all of minor league baseball, for that matter), and he demonstrated why in 2019.
Only eight pitchers in the game garnered more swinging-strikes on their curves in 2019, and while it's true that Fried threw more hooks than the average pitcher, his 15.5 percent swinging-strike rate topped quality curveballs like those of Jose Berrios and Sonny Gray, aligning more closely with the whiff rates of Stephen Strasburg (15.3 percent) and Charlie Morton (16.4 percent). Fried also generated a called strike on 18 percent of his curveballs; just over one third of the time that he threw the pitch, it resulted in a strike without the ball being put into play.
The curveball was always supposed to be Fried's bread and butter, but he broke out a slider in 2019 that looks to be equally effective — if not even better. Hitters whiffed on the new pitch at a 15.3 percent clip that nearly matched his curve, and they chased it out of the strike zone at a 41 percent rate — the best of all his offerings. Fried's spin on the slider isn't at the elite levels of his curve, but it ranked in the 76th percentile. Opponents batted .212/.241/.327 when putting his curve into play and .200/.230/.331 when putting his slider into play. Not bad for a pitch he'd literally never thrown in a big league game until March 28, 2019.
When hitters did make contact against Fried, the quality of said contact wasn't particularly impressive. Per Statcast, Fried allowed hitters to barrel just 4.4 percent of the pitches put into play against him, ranking 16th of 242 pitchers. Opponents batted .270/.324/.419 against Fried in 2019, which translated to a .315 wOBA. But based on the quality of contact he allowed and his strong K/BB numbers, Statcast projected a .297 expected wOBA for Fried. That 18-point gap between his actual wOBA and his xwOBA was the 34th-largest among 242 big league pitchers (with most who ranked ahead of him being pitchers who were shelled at an unsustainable rate in the first place — not quality performers).
The pitching-rich Braves still have more arms on the way. Ian Anderson and Kyle Wright highlight their current crop of minor league arms. Soroka, of course, is a highly talented pitcher in his own right — evidenced by a runner-up finish in NL Rookie of the Year voting a sixth-place nod in 2019 Cy Young balloting. It's easy for Fried to get a little lost in the shuffle after Soroka's electric debut and the constant hype surrounding their rich farm system. But it seems very possible that we've yet to see the best Fried has to offer, and there's reason to think that his best will be enough to push him into the upper echelon of NL starters.