The Twins set out in search of "impact" pitching but instead signed a position player to the second-largest contract in franchise history and added a host of mid-rotation arms.
Guaranteed Contracts
Josh Donaldson, 3B: Four years, $92MM (includes $8MM buyout of $16MM mutual option for 2024)
Michael Pineda, RHP: Two years, $20MM
Jake Odorizzi, RHP: One year, $17.8MM (accepted qualifying offer)
Homer Bailey, RHP: One year, $7MM
Sergio Romo, RHP: One year, $5MM (includes $250K buyout of $5MM club option for 2021)
Alex Avila, C: One year, $4.75MM
Rich Hill, LHP: One year, $3MM
Tyler Clippard, RHP: One year, $2.75MM
Total spend: $152.3MM
Trades and Claims
Options Decisions
Extensions
Miguel Sano, 1B/3B: Three years, $30MM (includes $2.75MM buyout of $14MM club option for 2023)
Notable Minor League Signings
Notable Losses
Kyle Gibson, Jason Castro, C.J. Cron, Jonathan Schoop, Martin Perez, Ryne Harper, Sam Dyson, Ronald Torreyes, Brusdar Graterol, Trevor Hildenberger, Kohl Stewart, Stephen Gonsalves
The Twins surprised onlookers in 2019 not only by winning the American League Central but by doing so in a decisive fashion thanks to a powerhouse lineup that shocked the baseball world with a Major League-record 307 home runs. But their rotation was a more middle-of-the-pack unit, and the vast majority of it — Jake Odorizzi, Kyle Gibson, Michael Pineda, Martin Perez —  reached free agency at season's end. Minnesota issued a $17.8MM qualifying offer to Odorizzi, and he made the somewhat surprising decision to accept. This winter's free-agent market was vastly more active and player-friendly than the previous two, so perhaps he'd prefer a mulligan on that decision, but Odorizzi maintains that he has no regrets.
With Odorizzi on board alongside Jose Berrios, the Twins at least had a pair of quality arms on which to rely, but president of baseball ops Derek Falvey and general manager Thad Levine opened the winter by declaring their intent to acquire "impact" starting pitching. Minnesota entered the winter with a projected 2020 payroll of just $64MM and with only two players (Max Kepler and Jorge Polanco) guaranteed anything beyond the 2020 season. Their measured approach to free agency a year ago and their cost-efficient young core left them with plenty of immediate and long-term flexibility.
That said, adding "impact" pitching was still a rather lofty goal when considering the short supply of high-end talent available; Gerrit Cole was always projected to sign a record-setting contract — though few predicted his eventual $324MM price tag — and Stephen Strasburg wasn't expected to be too far behind. (As it turns out, he briefly set a new record for starting pitcher contracts, signing days before Cole.)
The only real "impact" arms available beyond that duo were Zack Wheeler, Hyun-Jin Ryu and Madison Bumgarner — and the extent to which "impact" describes them is rather debatable. None of the bunch is a clear ace, be it for durability reasons, consistency of track record or some combination of the two. Ultimately, the Twins were spurned by both Wheeler — who reportedly had a strong East Coast preference — and Ryu. Their interest in Bumgarner wasn't as high, and the longtime Giants star said after signing with the D-backs that Arizona was his top choice anyhow.
While the trade market normally presents an alternative avenue, there simply weren't any top-of-the-rotation arms readily available this winter, with the possible exception of Corey Kluber. But Kluber is coming off an injury-ruined year, and it was never likely that the Indians would trade the former Cy Young winner to the reigning division champs.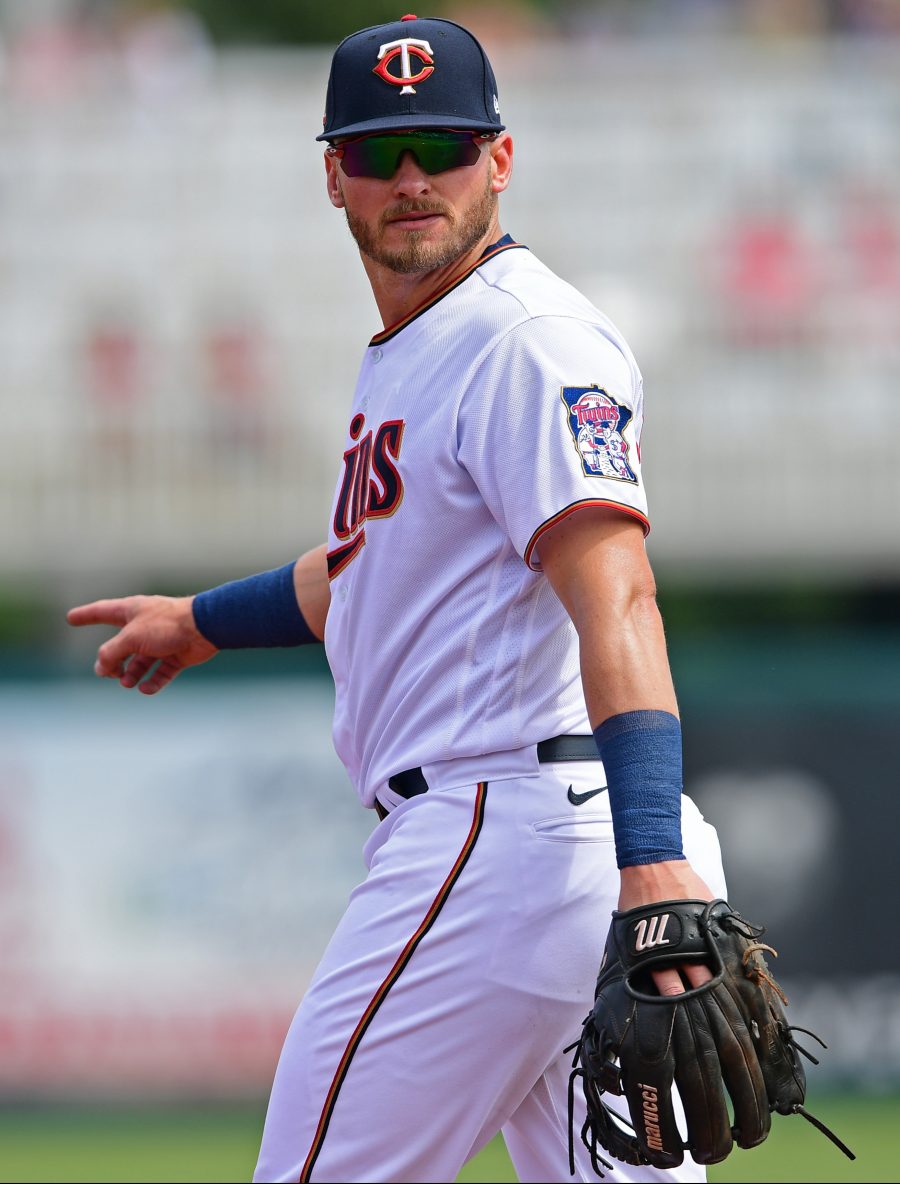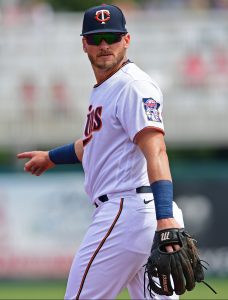 The Twins, then, were left with a choice: make short-term and/or smaller investments once again in hopes of spending the considerable financial resources at their disposal down the road … or pivot and sign the most talented player available to them. They opted for the latter, emerging as a dark-horse candidate for Josh Donaldson and eventually landing the former AL MVP on a four-year, $92MM deal — the second-largest contract in club history.
The "Bringer of (Purple) Rain" is already 34 years old, so there's some clear age-related risk. But Donaldson also posted an outstanding .259/.379/.521 slash with 37 home runs, 33 doubles and, importantly, excellent third-base glovework in 2019. And by moving Miguel Sano (-7 Defensive Runs Saved, -5 Outs Above Average) across the diamond in favor of Donaldson (15 DRS, 8 OAA), the Twins should substantially help their pitching staff. The Donaldson deal might not look great by years three and four of the contract, but it's a win-now move that bolsters their chances in 2020-21.
With Donaldson penciled into the heart of the order, the Twins didn't have much else to do in terms of their starting lineup. Max Kepler will again man right field, and the Twins will hope that healthier iterations of Byron Buxton and Eddie Rosario will comprise a quality outfield trio on both sides of the ball. Jorge Polanco should again be the primary shortstop, while sophomore Luis Arraez (.334/.399/.439 in 366 plate appearances) will get the nod at second base. Nelson Cruz will be back for a second season at designated hitter. Mitch Garver is lined up for regular catching duties after a 2019 breakout. Utilitymen Marwin Gonzalez and Ehire Adrianza can play just about anywhere in the event of an injury.
Even if their big move was adding a third baseman, the Twins still addressed the pitching staff in multiple smaller ways. Pineda will return on an affordable two-year deal, although he'll miss the first 39 games of the year under a league-reduced 60-game suspension after he tested positive for a banned diuretic.
Veterans Homer Bailey and Rich Hill both joined the mix on New Year's Eve, signing low-cost one-year pacts. Bailey enjoyed his first full, healthy season since 2013 last year and flashed some positive secondary metrics that were more appealing than his base 4.57 ERA. Hill was terrific when healthy in '19 but won't pitch until at least June after undergoing primary repair surgery.
Most expected the Twins to be done with that set of additions, but they emerged as the third team in trade talks with the Dodgers and Red Sox as those clubs tried to sort out a Mookie Betts/David Price blockbuster. Minnesota originally got in on the deal by agreeing to send prized prospect Brusdar Graterol to Boston in exchange for the Dodgers' Kenta Maeda. The Red Sox balked after viewing Graterol's medical records, claiming surprise that he profiled more as a reliever. When that iteration of the deal was scrapped, the Dodgers worked out a separate trade to ship Maeda to Minneapolis, taking Graterol and other pieces themselves back in return. Weeks later, it emerged that Maeda had asked out of L.A. — seemingly frustrated by his lack of a consistent rotation spot, which the Twins can surely provide.
A Twins club that entered the winter with one clear big league starter on the roster (Berrios) will enter 2020 with Berrios, Odorizzi, Maeda, Bailey, Randy Dobnak, Devin Smeltzer, Lewis Thorpe and perhaps non-roster invitee Jhoulys Chacin all as options in the starting mix. Pineda (mid-May) and Hill (June or July) aren't expected to be far behind. It may not be an imposing group of names, but it's a suddenly deep reservoir from which to draw. The group doesn't look markedly better or markedly worse than the collection of arms the Twins rode to a division title in 2019, but it still seems like they'll be in the mix for the ever-elusive "impact" starter this summer as they look to end a comically lengthy postseason slump.
Elsewhere on the roster, the Twins added some steady veterans to fill complementary roles. Alex Avila will join his third AL Central club as the backup to Garver. Avila's sky-high strikeout rates and low batting averages are a turnoff for many, but he's an on-base machine (career 14.4 percent walk rate) who hits for some power, frames pitches well and throws well.
Minnesota's bullpen emerged as a quietly deep unit down the stretch in 2019, buoyed by big performances from closer Taylor Rogers, setup men Tyler Duffey and Trevor May, and rookie starter-turned-reliever Zack Littell. The Twins added to that mix by re-signing Sergio Romo to a one-year deal with an option and by inking well-traveled veteran Tyler Clippard to a one-year pact. Romo shined in a high-leverage role with the Twins after being acquired from the Marlins last summer. Clippard could be an important piece due to his ability to retire left-handed hitters (.182/.256/.321 over the past three seasons combined); the new three-batter minimum makes effectiveness against both righties and lefties more critical, and this winter's market was noticeably light on quality left-handed relievers.
The other notable piece of offseason business for the Twins was Sano's new contract. It's extraordinarily rare to see a player with four-plus years of big league service take a deal that delays his path to free agency in exchange for just one additional guaranteed year — and even rarer for that deal to include a club option. Over the past decade, former Braves third baseman Chris Johnson is the only position player to sign a three-year extension with a club option at this stage of his career.
Sano has dealt with myriad injuries in his career to this point and has been inconsistent when healthy. That surely impacted his decision to take the deal and was factored in by the organization in its offer. The end result is that in 2022 — the first of Sano's would-be free-agent years — the Twins will control him, Polanco and Kepler (last winter's extension recipients) for a combined $21.5MM. If Sano's $14MM option is exercised in 2023, that trio will be owed $30MM. Combine that with Maeda's annual $3.125MM base salary (also through 2023), and the Twins have done a nice job in establishing some cost certainty over the long run.
Other extensions could yet follow for Minnesota. The Twins tried to work out a long-term deal with Berrios a year ago and could do so again between now and Opening Day. Cruz is a free agent at season's end, but the 39-year-old has made clear he plans to continue playing. Minnesota has talked to his agents already. Byron Buxton seems a plausible candidate as well. In the bullpen, a preemptive run at signing May before he reaches free agency at season's end or a long-term deal with Rogers could be sensible pursuits. Last year's breakout aside, there's probably less urgency with the late-blooming Garver, who is already 29 years old and controlled through his age-33 season.
2020 Outlook
With a serviceable rotation, a quietly strong bullpen and what could be MLB's most potent lineup, the Twins enter the 2020 season as the favorites in the AL Central. They'll try to stave off an Indians club that cut spending and a White Sox organization that went the other direction, significantly ramping up payroll.  But last year's Minnesota roster bested Cleveland by eight games and Chicago by 28.5 games. The Indians look like a worse team now than they did in 2019, and while the ChiSox are unequivocally improved, wiping out that kind of deficit would be a stunning accomplishment.
Rotation help could very well be on the summer wishlist again, depending on the health and productivity of their incumbent options. But after toiling away in futility for much of their time since the opening of Target Field in 2010, the Twins finally look like a team poised for some sustainable success.
How would you grade the Twins' offseason moves?  (Link for app users.)
Photo courtesy of USA Today Sports Images.