It's been three years since Christian Walker rode the waiver carousel. A 2012 fourth-round pick of the Orioles, Walker's chance of being a regular with the Baltimore organization likely went up in flames the moment owner Peter Angelos green-lighted the seven-year, $161MM deal that brought Chris Davis back to the club after he'd reached free agency. The Orioles still had a designated hitter spot, but a year later in the 2016-17 offseason, the Orioles re-signed Mark Trumbo to a three-year deal that only further cut into Walker's opportunities. In Spring Training 2017, Walker was cut loose when the O's acquired Richard Bleier from the Yankees.
From there, it was a whirlwind month for Walker — and likely one with a fair bit of frustration. After being blocked in Baltimore by Davis and Trumbo, Walker was surely hoping for a clearer path to the Majors. Instead, he landed in the National League, with no DH… behind Freddie Freeman. The Braves claimed Walker four days after his DFA in Baltimore but tried to sneak him through waivers themselves not two weeks later. Walker was again left to hope for a path to the Majors. Upon landing in Cincinnati on another claim, he was, of course, looking straight up at an in-his-prime Joey Votto. Three weeks later, Walker hit waivers again when the Reds tried to outright him at the end of camp. This time, he landed directly behind Paul Goldschmidt in Arizona.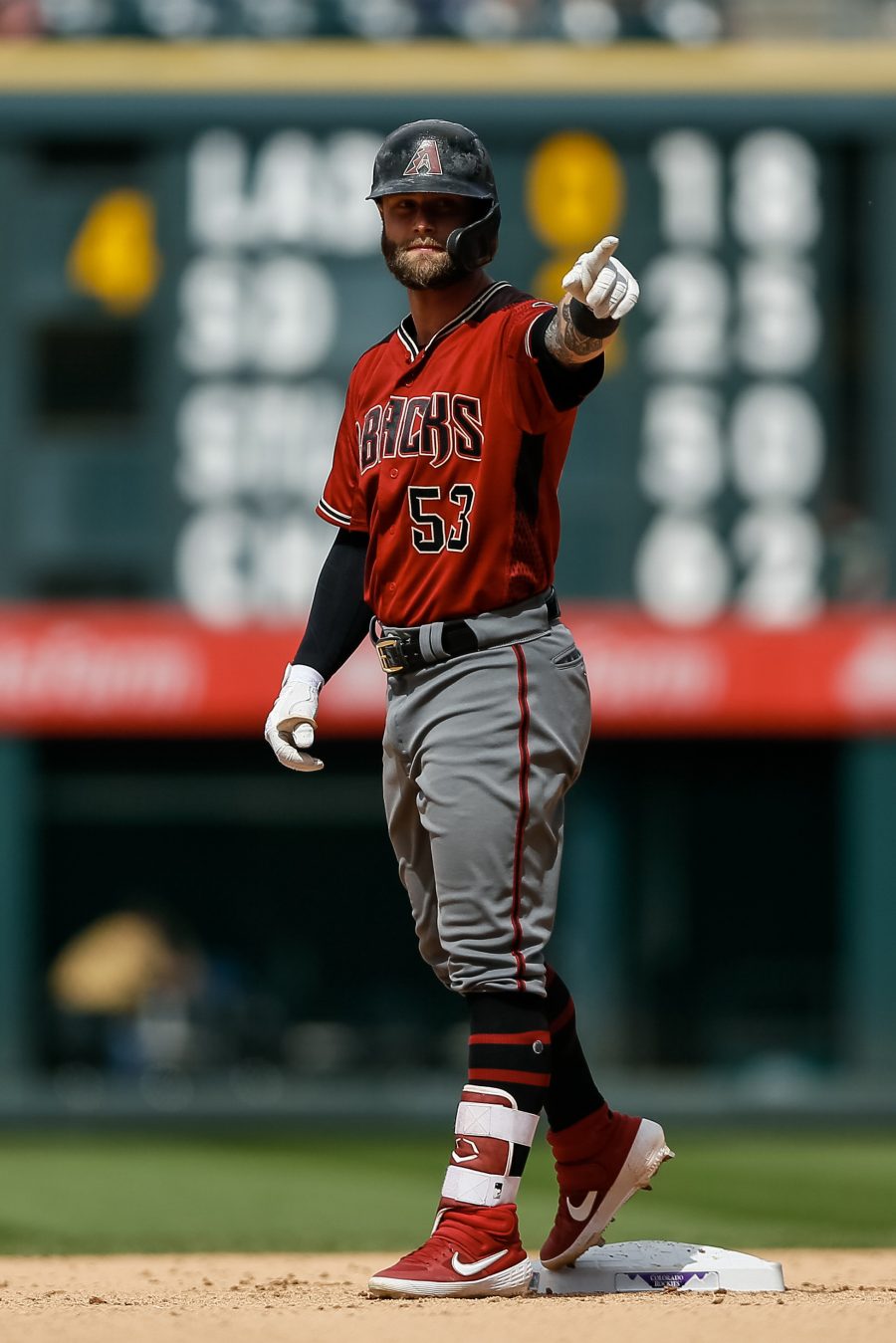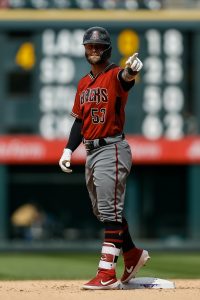 The D-backs finally succeeded in passing him through waivers, though they selected him back to the big leagues later that year. For two seasons, Walker obliterated Triple-A opposition, slashing a combined .305/.372/.586 (142 wRC+) with 50 home runs, 59 doubles and 13 triples. And yet, his Major League counterpart matched him blow for blow in the big leagues; Goldschmidt posted a ridiculous .294/.396/.547 (144 wRC+) with 69 home runs, 69 doubles and eight triples. By the time the 2018 season concluded, Walker was out of minor league options while Goldschmidt entered the final season of his contract.
A trade of Goldschmidt seemed plausible but hardly a sure thing entering the winter of 2018-19. There was little hope of the D-backs re-signing him with Zack Greinke still on the books. Goldschmidt had already signed one team-friendly extension in his career and wasn't likely to do so a second time. The D-backs explored deals involving both Goldschmidt and Greinke that winter, ultimately lining up with the Cardinals on a return of Luke Weaver, Carson Kelly, Andy Young and a Competitive Balance draft pick (Round B).
Even at that point, though, Walker wasn't a lock to step into Goldschmidt's shoes. The D-backs had re-signed Eduardo Escobar to a three-year deal, crowding the third base mix and perhaps pushing Jake Lamb across the diamond to first base. Lamb's 2018 season was ruined by a shoulder injury, but he hit 59 home runs from 2016-17, batting a combined .248/.345/.498 along the way. A platoon looked to be the likeliest outcome for the right-handed-hitting Walker and the lefty-swinging Lamb, and that's indeed how the club operated — until Lamb landed on the injured list once again on April 5 with a quadriceps injury that would sideline him into late June.
Prior to the 2019 season, Walker hadn't started consecutive games in the Majors since Sept. 2014. With Goldschmidt out the door and Lamb on the shelf, however, the everyday opportunity he'd sought in the nearly five years since making his MLB debut was sitting right in front of him, and he seized it. Walker appeared inn 71 games while Lamb was on the IL — starting 66 of them — and hit .258/.333/.461 with 11 homers, 17 doubles, a triple, four steals and elite defense at first base. Even with Lamb back in the fold and playing on a $4.825MM salary, Walker had earned the trust of the organization and earned himself an everyday role.
By season's end, the then-28-year-old Walker had compiled a .259/.348/.476 slash and 29 home runs. While his hitter-friendly home park and the juiced ball that prompted home run totals throughout the league to explode rendered that production perhaps a bit lighter than some might expect (112 wRC+, 111 OPS+), Walker complemented his output at the plate with quality baserunning and with some of the best glovework of any first baseman in the Majors. Walker's 11 Defensive Runs Saved and 9 Outs Above Average trailed only Oakland's Matt Olson for the MLB lead at his position. Walker's 3.0 bWAR, in fact, topped the 2.4 mark of the franchise icon he'd replaced.
It'll be important to see how he carries himself at the plate in the event of a course correction with regard to the composition of the baseball, but there's little reason to doubt his ability. Walker (fittingly) drew a base on balls in 11.1 percent of his plate appearances and was among the game's very best in terms of hard-hit rate (94th percentile), average exit velocity (85th percentile), xwOBA (81st percentile) and percentage of barreled balls (90th percentile). And even if those numbers take a step back, his superb glovework and excellent baserunning (relative to his positional peers) help to give Walker a relatively high floor.
All of that should be music to the ears of the D-backs, whose patience in hanging onto Walker was rewarded not only with a potential everyday heir to the first base slot — but one that can be controlled all the way through the 2024 campaign. Heading into the 2020 season — assuming there is one — there should be little doubt that Walker has a firm grip on the starting job that's eluded him for his entire career. As insane as it would have sounded when Walker was acquired in 2017 and as improbable as it might've seemed even last spring, the D-backs look like they've successfully replaced Goldschmidt with a waiver claim.