Remember when Rafael Montero was thought of more highly than Jacob deGrom? That sounds like a ridiculous question in 2020, of course, but such a time did indeed exist. In the 2013-14 offseason, Montero ranked among the game's 100 best prospects according to Baseball America and MLB.com, whereas deGrom ranked 10th in the Mets organization, per BA, and landed outside their top 20 at MLB.com.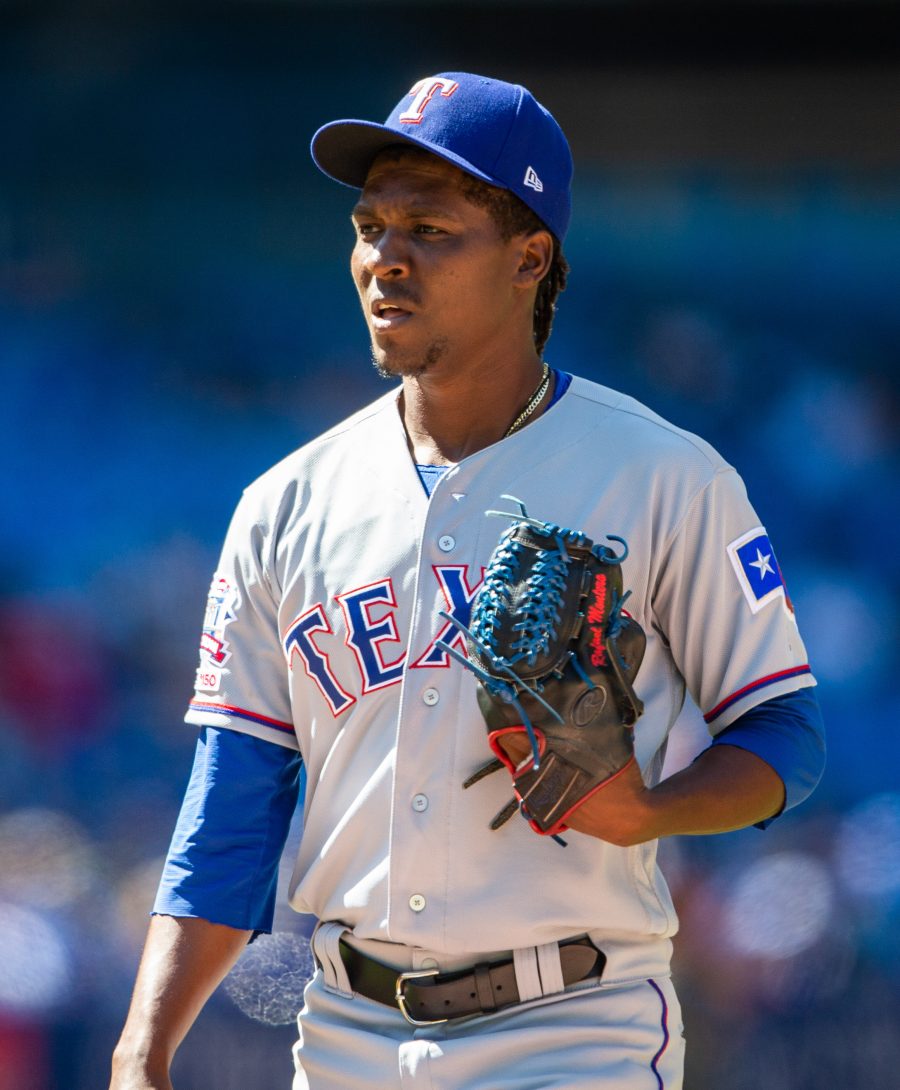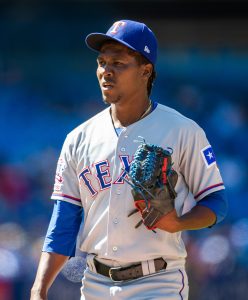 That's not an indictment on any prospect rankings — the general industry consensus seemed to be that Montero was the higher-end farmhand — and it's hardly unique to deGrom. For two years, Montero ranked ahead of deGrom, Steven Matz, Michael Fulmer, Jeurys Familia and several notable bats in the Mets system (e.g. Brandon Nimmo, Wilmer Flores).
That feels like ancient history. Some may be wondering why we're talking about Montero in the first place. The minor league deal he signed with the Rangers in November 2018 didn't draw much attention, and not everyone took notice when a .500 Rangers club selected Montero's contract last July. Even those who did take note of the move may not have paid attention the 29 innings from Montero that followed, but at least for a handful of games, the now 29-year-old righty reminded everyone why scouts were at one point so bullish on his arm.
Before delving into Montero's 2019 season, it's worth taking an abbreviated run through his Mets career. The righty signed as an amateur out of the Dominican Republic but did so much later than most July 2 prospects, inking his first pro contract at 20 years old. Three years and four months later, Montero was in the big leagues. He punched out 10 hitters and held the D-backs to one run over six innings in his third big league start, and his rookie campaign ended with a solid 4.06 ERA in 44 1/3 innings.
Montero's 44-inning debut was overshadowed by deGrom's out-of-the-blue Rookie of the Year season, but he still broke camp with the Mets in 2015 as a member of the bullpen. Unfortunately for Montero, he went down with a shoulder injury in late April after making his first start of the year. That injury helped pave the way for uber-prospect Noah Syndergaard to emphatically seize a rotation spot of his own. Syndergaard and deGrom joined Matt Harvey, Jon Niese and "Big Sexy" Bartolo Colon in a strong Mets rotation that eventually landed in the World Series.
Niese's offseason departure opened another rotation spot … but it was ultimately claimed by Matz, who'd impressed in his own 2015 debut. Montero spent the 2016 and 2017 seasons struggling between Triple-A and the Majors before undergoing Tommy John surgery that wiped out his 2018 season. That November, Montero went unclaimed on waivers and opted for free agency — ending his Mets tenure.
Jump back to this past July, and Montero was summoned back to the big leagues in a new organization as Shawn Kelley hit the injured list. He'd tossed 18 1/3 innings with the Rangers' minor league affiliates as he rehabbed, posting a sensational 31-to-2 K/BB ratio along the way.
Montero would go on to appear in 22 games for the Rangers, working more than an inning in eight of those contests and only allowing runs in five of them. He tallied 29 innings with Texas, logged a sterling 2.48 ERA, punched out 34 hitters and issued just five walks.
Montero averaged 5.2 walks per nine frames in his time with the Mets, but his Rangers work in both Triple-A and the Majors was a reminder that as a prospect, he was touted for his plus command. He spent much of that Mets tenure working as a starter and/or pitching at less than 100 percent health and still averaged 93.0 mph on his heater — but that number soared to 95.8 mph in 2019. Working in shorter stints and at full health added some newfound life to his four-seamer.
The bigger change for Montero, though, came in his pitch selection. Montero severely ramped up the usage of his changeup — at the expense of his sinker/two-seamer and slider — and did so to great benefit. He'd thrown a changeup in his Mets days but never at a particularly high rate; in 192 1/3 innings as a Met, Montero threw 643 changeups (17.7 percent). Last year, in just 29 frames, he rattled off 181 changeups (39.4 percent). Opponents batted .152/.220/.174 against Montero's changeup, which registered a strong 18.2 percent swinging-strike rate. Opposing lefties had fits against Montero thanks to that offspeed offering — as evidenced by their putrid .111/.143/.222 slash in 56 PAs against Montero.
Obviously, a sample of 29 innings is far from conclusive. We don't know when or if the season will resume, but when it does, few would be surprised to see Montero's effectiveness fade away. But the 2019 version of Montero looks nothing like the pitcher who struggled through four years with the Mets. He's throwing harder, inducing more whiffs and most importantly, demonstrating control the likes of which he never has at any point in the past.
If he can stay healthy moving forward — and that's a big if for a pitcher who missed nearly a full year due to rotator cuff troubles and another due to Tommy John surgery — Montero could yet deliver on some of the promise he showed as a prospect in a ridiculously pitching-rich Mets system. He's still controlled through the 2022 season, too, so the Rangers might have found a fairly long-term piece in the offseason bargain bin.