Padres general manager A.J. Preller's tenure atop the club's baseball department certainly hasn't been a smash success. The Padres hired him late in the 2014 season and haven't even posted a .500 season since then. To Preller's credit, though, the Padres have put together an enticing group of young talent with his help. And in one of Preller's greatest moves to date, the Padres acquired a right-hander who has evolved into a potential ace in exchange for a fading reliever.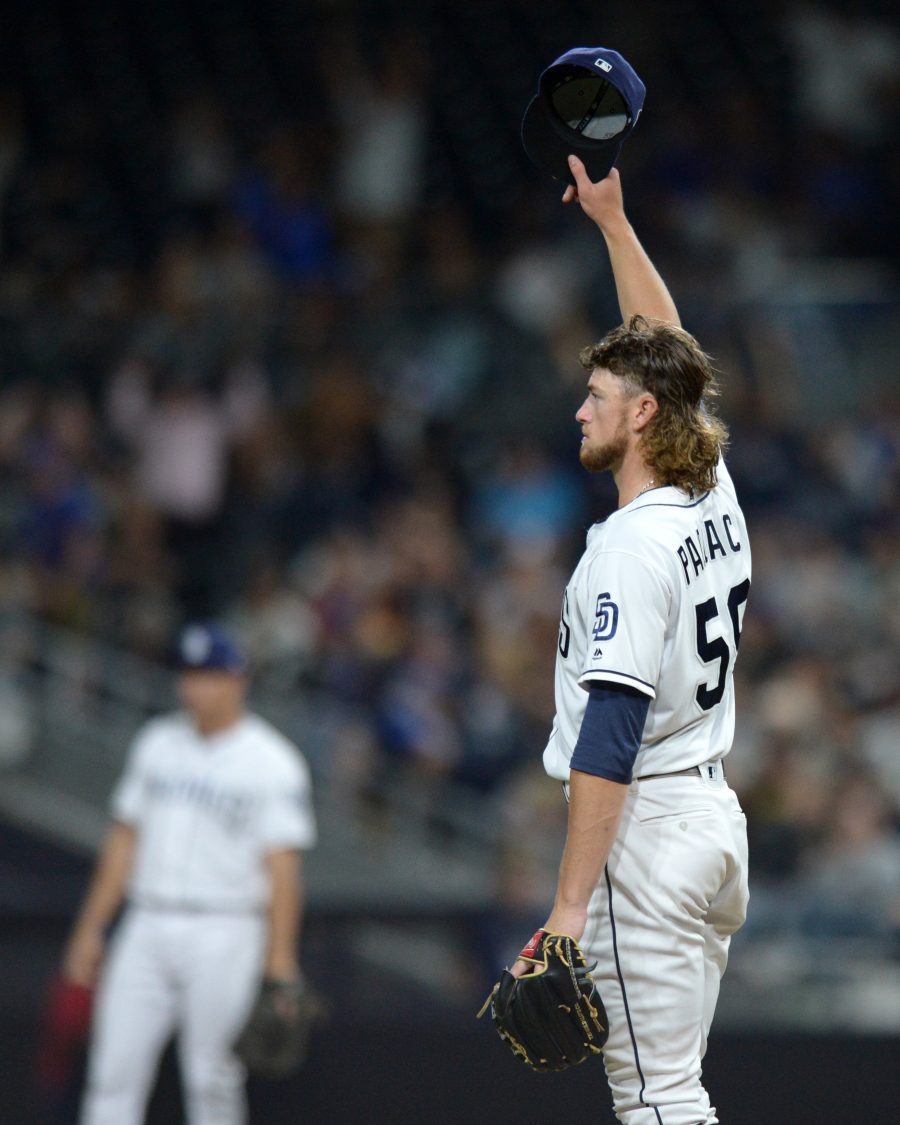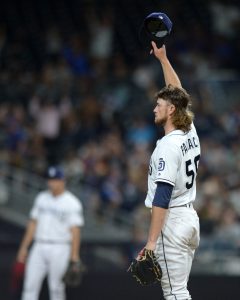 If we go back to June 30, 2016, shortly before the trade deadline, the Padres were well under .500 and on their way to a 68-win season. Meanwhile, the Marlins were 41-38. The long-suffering Fish were under the impression they were playoff contenders at that point. As a result, they traded young right-hander Chris Paddack to the Padres for grizzled reliever Fernando Rodney. Big mistake.
After signing for a guaranteed $2MM in the prior offseason, Fernando enjoyed an unbelievable few months in San Diego, where he recorded an almost perfect 0.31 ERA in 28 2/3 innings and converted 17 saves in as many chances. Unsurprisingly, those numbers proved to be impossible to sustain in Miami. As a member of the Marlins, Rodney logged a ghastly 5.89 ERA (thanks in part to 25 walks in just 36 2/3 innings) and blew three of 11 save opportunities. For their part, the Marlins floundered after the trade en route to a 79-82 finish and yet another non-playoff showing. They lost Rodney to the Diamondbacks via free agency in the ensuing offseason.
In hindsight, the Rodney gamble clearly wasn't worth it for Miami. On the other side, selling high on him has already paid dividends for San Diego and looks as if it will go down as one of the franchise's top trades in recent memory. In return for Rodney, the Padres received Paddack, then a low minors prospect who Keith Law of The Athletic (then with ESPN) noted when the swap occurred "hasn't given up a hit in forever." MLBTR's Steve Adams observed that "it seems fair to say that his star is on the rise."
Paddack's production was indeed ridiculous that year, during which he managed a 0.85 ERA with 15.1 K/9 against 1.1 BB/9 in 42 1/3 innings between the Marlins' and Padres' Single-A teams. However, despite those numbers and the aforementioned praise, he wasn't necessarily viewed as a can't-miss prospect at the time of the trade. When the deal went down, MLB.com ranked Paddack 17th in a Marlins farm that was not particularly respected.
In August of the year that the trade occurred, Paddack underwent Tommy John surgery. The procedure wound up costing him all of 2017, but he returned the next season to dominate at the High-A and Double-A levels. That was enough to convince the Padres that Paddack was ready for major league action in 2019, and indeed he was. As a 23-year-old pitching in the bigs for the first time, the fiery Paddack tossed 140 2/3 innings of 3.33 ERA/3.96 FIP ball with 9.79 K/9 and 1.98 BB/9 to emerge as one of the brightest up-and-comers in baseball.
For Preller, another 2016 trade – one in which he gave up James Shields for Fernando Tatis Jr. – looks like his most successful move so far. But Paddack for Rodney comes off as a masterstroke in its own right. With Paddack atop their current rotation, and with excellent prospects MacKenzie Gore and Luis Patino closing in on the majors, the Padres' long-term rotation picture appears to be in enviable shape.
Photo courtesy of USA Today Sports Images.