Free agency in Major League Baseball opened way back in the beginning of November. At that point, nobody would have expected outfielder Yasiel Puig to remain without a job into April, but here we are. It's going to stay that way for at least a little while longer, too, after MLB put a stop to transactions last week in response to the coronavirus pandemic.
It's hard to believe it has come to this for Puig, who has enjoyed an impressive career overall and who entered the offseason as MLBTR's 37th-ranked free agent. We predicted Puig would land a one-year, $8MM contract, and he reportedly rejected a $10MM offer at some point during the winter, but it's now difficult to envision him matching or eclipsing either figure on his next contract.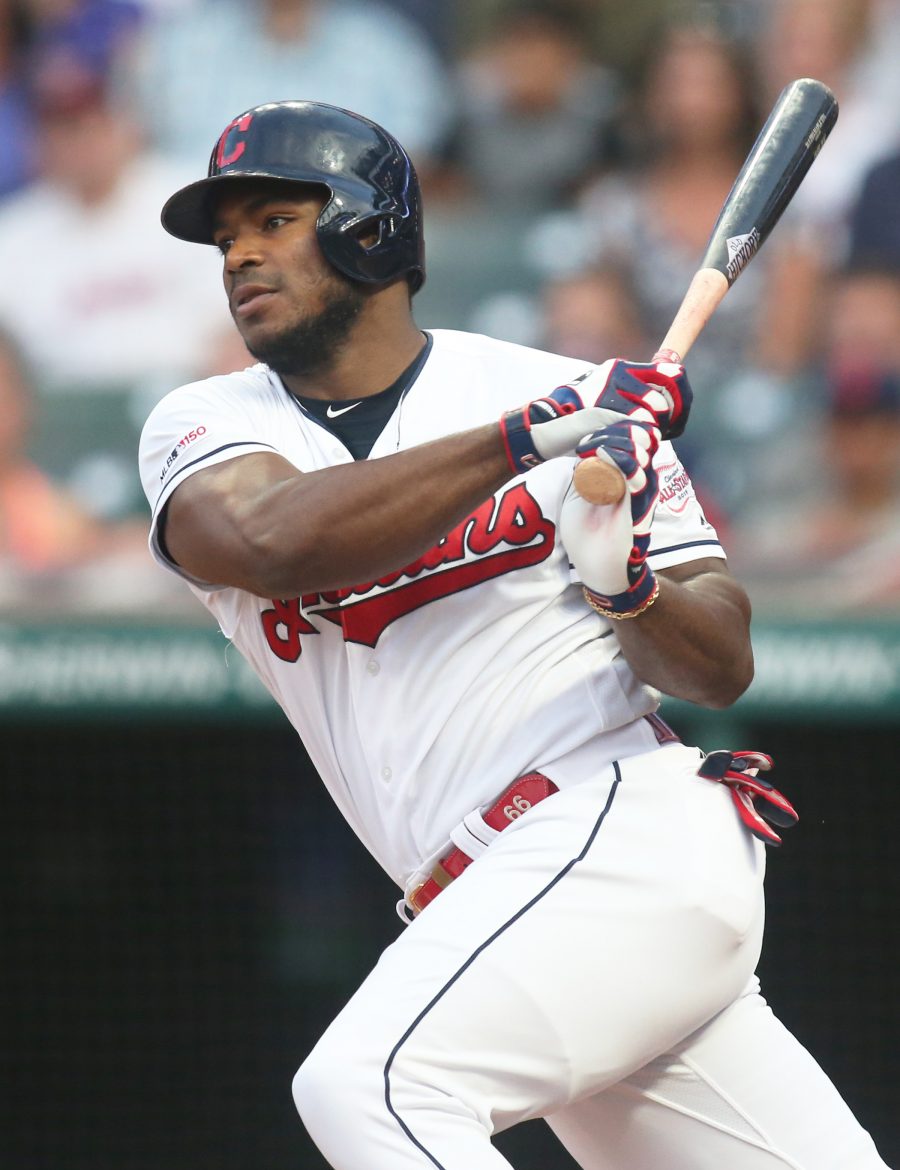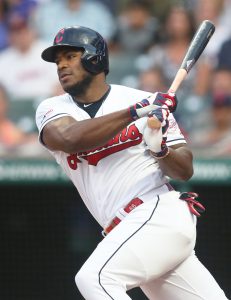 Why is Puig still a man without a team? Well, he didn't do himself any favors with a middling 2019 performance divided between the Reds and Indians. Puig, a high-profile, oft-electrifying Dodger from 2013-18, entered Cincinnati as a .279/.353/.478 hitter (good for a 129 wRC+) with 108 home runs, 60 stolen bases and 19.7 fWAR in 2,765 plate appearances. Despite his generally above-average numbers, the Dodgers grew weary of the mercurial Puig even before they traded him, as they optioned him to the minors and placed him on revocable trade waivers during the 2016 season. That was one of the least productive seasons Puig has ever had, but he at least bounced back on offense from 2017-18.
Unfortunately for Puig, he regressed to his 2016 form during his platform campaign, even posting a matching 101 wRC+. The 29-year-old did smack 24 home runs and steal 19 bases, but his .267/.327/.458 line across 611 plate appearances was essentially average, while the 1.2 fWAR he logged represents the worst of his career over a full season. That said, Puig's output last year wasn't entirely dissimilar from his 2018, during which his batting line was 23 percent better than the league mean, according to wRC+. He also batted .267 and recorded a .327 on-base percentage that year, but Puig's slugging percentage (.494) was superior by 36 points; meanwhile, his isolated power number (.227) was better by 36.
For the most part, Puig's hard-hit percentage and average exit velocity stayed static in 2019, but he went to the opposite field about 5 percent more than he had during his Dodgers day. That helps explain the drop in power from 2018, as does Puig's ineptitude against offspeed pitches. After battering offspeed offerings for a .380 weighted on-base average in 2018, Puig sunk to .281 last year. That won't necessarily stick, though – after all, Puig did put up an even worse .226 in the offspeed category in 2016 before raising his output by 100-some points from 2017-18.
Meantime, Puig was a mixed bag at best on the defensive front in 2019. Overall, Puig has been a plus defender in the majors, but he ended last season with zero Defensive Runs Saved (only the second season in which he wasn't a plus in that category), zero Outs Above Average and a minus-0.7 Ultimate Zone Rating. Puig also ranked in the bottom sixth percentile on Statcast's Outfielder Jump leaderboard, though he did wind up in the league's top 79th percentile in Sprint Speed.
While last season was clearly a mediocre showing by Puig, that doesn't mean he should still be without an employer – especially considering his track record. Of course, if Puig did indeed misread things enough to say no to a $10MM guarantee, it's partially his fault that he remains the most prominent free agent on a market that has come to a temporary halt. If and when life gets back to normal this year, it'll be interesting to see whether Puig signs. He still looks like a player who could benefit at least some teams, particularly rebuilding types that could take a short-term flier on him and then flip him around the trade deadline (that's assuming a season and a deadline occur).
Photo courtesy of USA Today Sports Images.