For the sake of this discussion, let's say a 2020 Major League Baseball season will occur. If it does, the Brewers will enter the campaign with a relatively anonymous group of starters. That's nothing new for Milwaukee, though, as the team and its ace-less staffs managed to clinch playoff berths in each of the previous two seasons. However, just because the Brewers may not have a Cy Young-type starter on their roster, that doesn't mean they're devoid of capable options.
Brandon Woodruff had a terrific 2019 and seemed to be turning into a front-line type before injuries cut him down. The hope is that offseason pickups Brett Anderson and Josh Lindblom (the latter dominated in Korea before returning stateside in the winter) should at least be able to competently eat innings. Eric Lauer, who joined the Brewers in a November trade with the Padres, has shown himself to be a passable big league starter. And then there's Adrian Houser, who has demonstrated rather promising signs of late.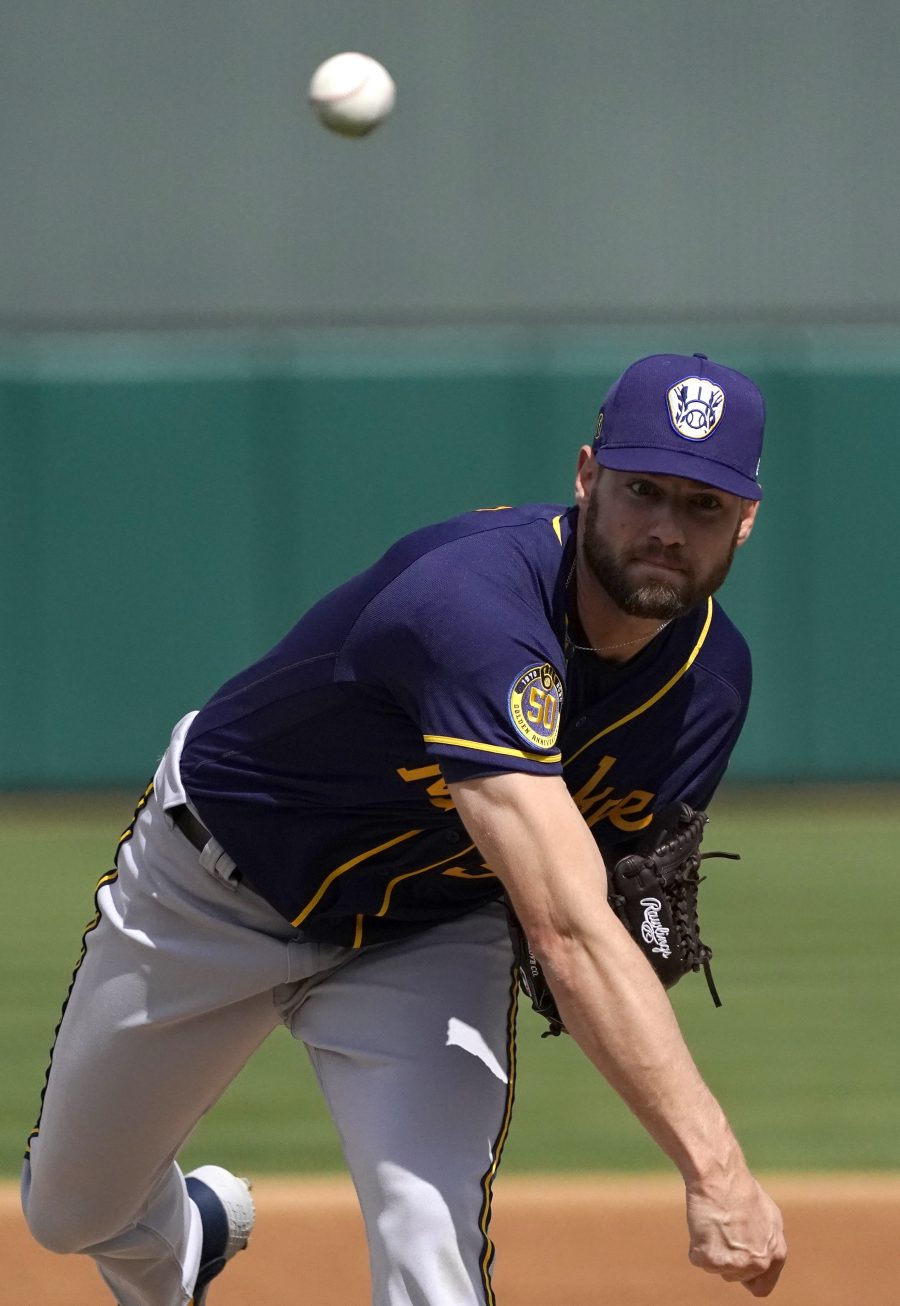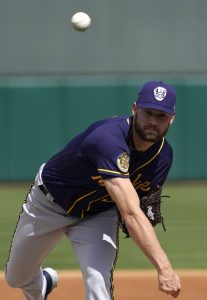 A second-round pick of the Astros in 2011, Houser joined the Brewers in a blockbuster 2015 trade – one that also delivered star reliever Josh Hader to Milwaukee. In regards to Houser, MLBTR's Steve Adams wrote at the time: "Houser has a 5.10 ERA split across two levels (Class-A Advanced and Double-A) this season, and he's worked as both a starter and a reliever. He's averaged 8.5 K/9 and 3.8 BB/9 this year, and MLB.com rated him 21st among Houston prospects prior to the trade. Their scouting report praises his mid-90s fastball and ability to generate grounders but notes that the 22-year-old's control has plenty of room for improvement."
Houser is now 27 years old, and while not a ton has changed about his profile since the deal, he has bettered his control. He walked fewer than two batters per nine across 21 1/3 Triple-A innings last season and posted a respectable 2.99 BB/9 over a major league sample of 111 1/3 frames.
Houser divided his first extensive year in the majors between the Brewers' rotation and bullpen (35 appearances, 18 starts, including work as an opener), and the results were encouraging. He parlayed a 94 mph-plus fastball into 9.46 K/9, a 3.72 ERA/3.88 FIP and a stellar 53.4 percent groundball rate. Out of 130 pitchers who amassed 100 innings or more, Houser finished eighth in grounder rate, 37th in strikeouts per nine (Clayton Kershaw and Eduardo Rodriguez were in a similar vicinity), and FanGraphs graded his fastball as the 14th-best of its kind, placing him between Max Scherzer and Chris Paddack. Moreover, Statcast was a big fan, ranking Houser at least above average in hard-hit rate, strikeout percentage, mean fastball velo, expected weighted on-base average and average exit velocity, among other categories.
There's plenty to like about Houser, though concerns exist. Mainly, it's in question whether he can go deep in games, as he only exceeded the five-inning mark four times last season; plus, his numbers were much better as a reliever. Regardless of role, Houser has at least developed into a useful contributor for the Brewers, and the fact that he has two more pre-arbitration years left and five seasons' control remaining makes him even more of an asset for the low-budget franchise. Maybe Houser will never make the type of impact Hader has, but he has turned into a nice piece for the Brewers – one who still may have some untapped potential.
Photo courtesy of USA Today Sports Images.