Since he made his major league debut in 2015, Trea Turner has established himself as one of the reigning World Series champion Nationals' most valuable players. A second baseman and then a center fielder at the beginning of his career, Turner took over as the Nationals' shortstop in 2017 and now has a stranglehold on the position.
Dating back to his first full season in 2018, Turner has accounted for 8.3 fWAR and hit .283/.348/.451 (110 wRC+) with 38 home runs and 78 stolen bases – the second-highest total in MLB – across 1,309 plate appearances. And the 26-year-old Turner figures to contribute similar or better production in Washington for at least the next couple seasons, as he's only now about to enter his first of three arbitration-eligible campaigns.
With Turner having already given the Nationals quite a bit of surplus value, it's worth revisiting how he joined the team in the first place. To say the least, it was unusual transaction that led him to D.C. Turner was a 20th-round pick of the Pirates in 2011, but he elected to pass on signing with the Bucs in order to play at North Carolina State. That proved to be a wise decision by Turner, who increased his stock so much as a college player that the Padres took him 13th overall in 2014. Little did Turner or the Padres know then that he'd never play a real game in their uniform, nor was either side aware their relationship would end in such unconventional fashion.
While Turner continued to succeed as a young pro with the Pads, ranking as Baseball America's 65th-best prospect prior to 2015, the club parted with him that year. Actually, though, San Diego agreed to trade Turner in December 2014 in a three-team blockbuster that also involved the Rays and Nats and. The Padres received outfielder Wil Myers, pitchers Gerardo Reyes and Jose Castillo, and catcher Ryan Hanigan. The Rays acquired first baseman Jake Bauers, righty Burch Smith, outfielder Steven Souza Jr., catcher Rene Rivera and lefty Travis Ott. The Nationals picked up righty Joe Ross and a player to be named later. Ross showed flashes at the beginning of his Nats tenure, but injuries have helped knock him off course in recent years. On the other hand, the PTBNL, Turner, has been a gem.
Although the Padres and Rays had a handshake agreement in regards to Turner, they weren't allowed to make it official for a while because of previous MLB rules. The league formerly had a system in place that barred teams from trading anyone who wasn't a year removed from being drafted. So, because Turner didn't meet that requirement, he had to spend several more months with the Padres, even though he knew he wasn't really a member of the team. Turner's agent, Jeff Berry, suggested he'd fight the setup. In the end, however, Turner didn't officially change hands until June 2015 – one month after the league instituted new rules to stop something similar from taking place.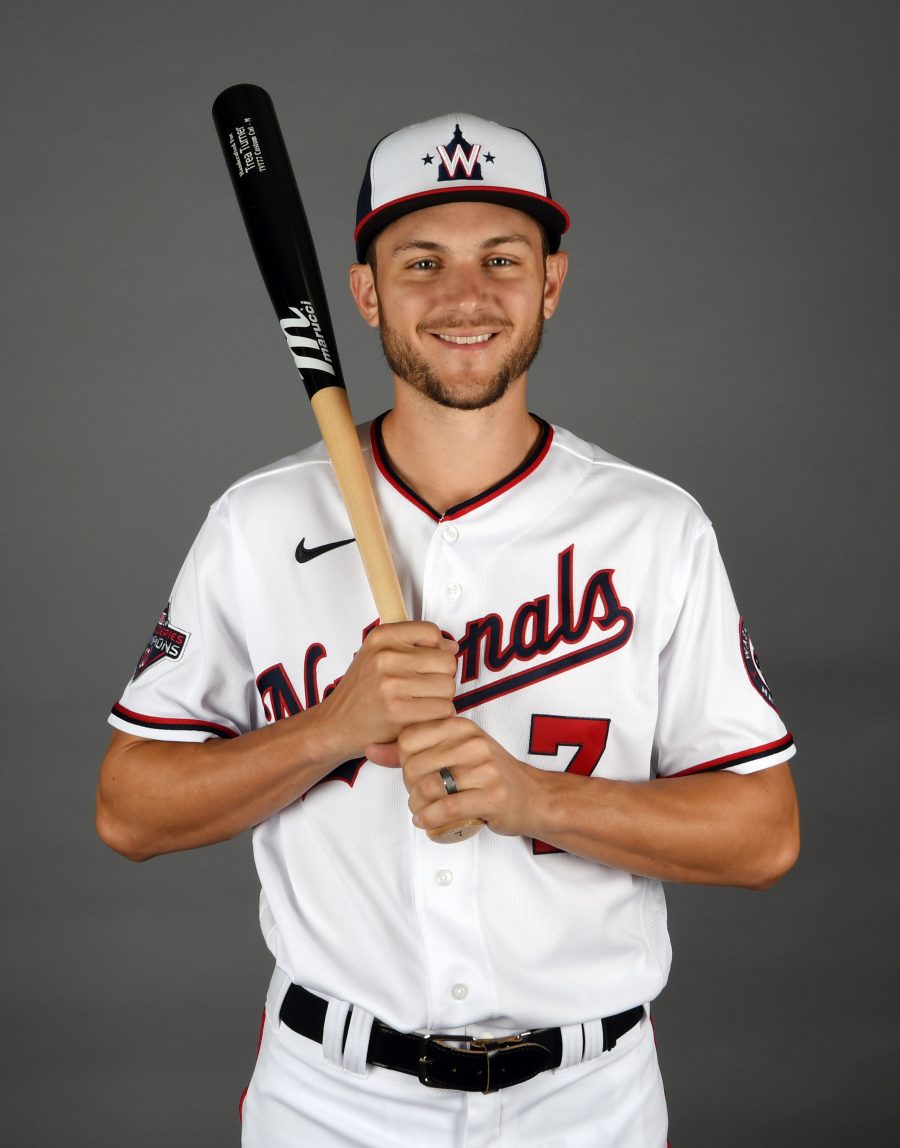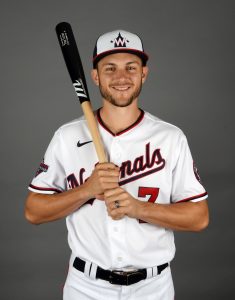 To the Padres' credit, they treated Turner well during his waning months with the club. Turner had to go to Padres spring training and play in the minors as part of the franchise as he waited for the finalization of the trade, and he complimented the team on multiple occasions during that period.
Unfortunately for San Diego, it hasn't gotten nearly enough out of this trade in hindsight. Turner, after all, has clearly become the top player in this massive swap. Myers had an All-Star season in 2016, which persuaded the Padres to hand him a six-year, $83MM extension, but he has fallen off since then and is now someone they'd like to remove from their books. Reyes had a rough go in his MLB debut last season (7.62 ERA), though he did amass 38 strikeouts in 26 innings. Castillo performed well as a rookie two years ago, but injuries wrecked his 2019. Unlike those three, Hanigan never even played for the Padres, who quickly flipped him to the Red Sox for third baseman Will Middlebrooks. Although Middlebrooks did pile up 270 PA as a Padre in 2015, he was just a .212/.241/.361 hitter then.
It's fair to say this deal will not go down as a shining moment for Padres general manager A.J. Preller. Conversely, it's one of the many feathers in the cap of GM Mike Rizzo and the Nationals, for whom a one-time player to be named later helped to a championship several months back.
Photo courtesy of USA Today Sports Images.