For the most part, if one team trades you to another for cash considerations, odds are you aren't going to amount to much in Major League Baseball. But it was four years ago today that the two Missouri-based franchises – the Royals and Cardinals – came together on a cash/player trade that made an impact in the ensuing couple years and could continue to have a long-term effect. On May 25, 2016, the Cardinals acquired outfielder Jose Martinez, whom the Royals had recently designated for assignment to clear roster space for a guy named Whit Merrifield, for money.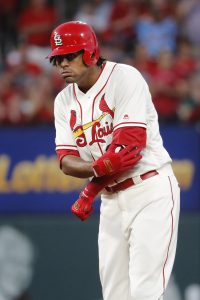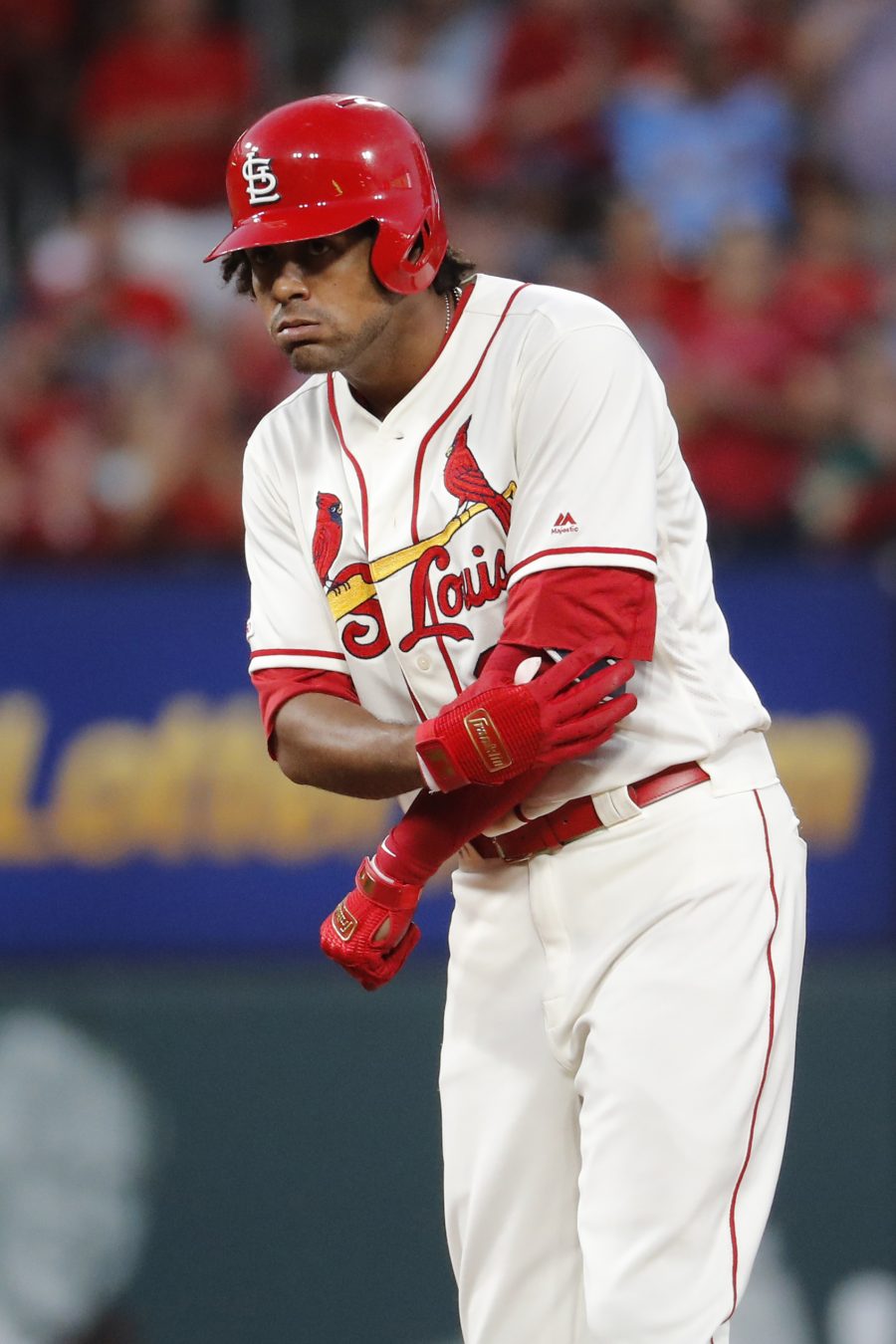 Back when the trade occurred, MLBTR's Jeff Todd wrote of Martinez: "He's a ten-year minor-league veteran who has yet to crack the majors. In parts of two seasons at Triple-A, Martinez owns a productive .359/.431/.525 batting line over 556 plate appearances. He hasn't quite maintained the pace he set last year at Omaha, but will nevertheless provide the Cards some outfield depth in the upper levels of their system."
Indeed, Martinez didn't look as if he'd make a mark in the majors when the Cardinals got him. After all, along with the Royals, the White Sox and Braves gave up on Martinez earlier in his career. But following a couple months in the Cardinals' system, the club recalled him Sept. 6, 2016, for his long-awaited major league debut. Martinez has defied the odds and gone on to a pretty successful offensive career since then.
In 2017, his first extensive action in the bigs, Martinez batted a hearty .309/.379/.518 (136 wRC+) with 14 home runs in 307 plate appearances. The good times continued the next season in an even larger role, as Martinez hit .305/.364/.457 (127 wRC+) and put up 17 HRs over 590 trips to the plate. As solid as Martinez was as a hitter then, though, defensive questions have consistently dogged him. He posted minus-13 Defensive Runs Saved and a minus-5.3 Ultimate Zone Rating as a corner outfielder from 2017-18, preventing him from maxing out his value as a hitter. By fWAR, Martinez was roughly an average contributor during that span, though he was passable as a first baseman in 675 innings in '18 (minus-1 DRS, minus-3.2 UZR).
If you struggle as a defender, you have to hit in order to be of much use to your team, but Martinez even had difficulty doing that last year. On the heels of two impressive seasons in a row, he stumbled to a low-power line of .269/.340/.410 (101 wRC+) and managed just 10 homers in 373 PA. Between that and more subpar outfield defense (minus-10 DRS, minus-4.6 UZR), Martinez was close to a replacement-level player.
Despite his underwhelming output in 2019, as someone whom they gave up almost nothing to acquire, Martinez provided St. Louis more value than it could have realistically expected when it landed him. However, the Cardinals bid goodbye to Martinez last offseason, sending him, outfielder Randy Arozarena and a Competitive Balance Round A draft pick to the Rays in a deal that netted the Redbirds left-hander Matthew Liberatore, Tampa Bay's Competitive Balance Round B selection and catcher Edgardo Rodriguez.
In the 31-year-old Martinez, the Rays got a player who, as mentioned, has typically fared well at the plate. Plus Martinez is under affordable control for the next three seasons, which is important for a low-budget club. It remains to be seen whether any of the younger talent in the swap will pan out, but it seems Liberatore stands the best chance. The 20-year-old currently ranks as the game's 42nd-best prospect at Baseball America, which contends that he has "mid-rotation or better" upside.
Unlike the original Martinez trade, which was a win for St. Louis, we don't yet know how the Cardinals-Rays one will go. Regardless, the Royals-Cards trade from four seasons ago is another sign that deals which may look insignificant at the time are capable of affecting teams for years.
Photo courtesy of USA Today Sports Images.