The Angels inked infielder Zack Cozart to a three-year, $38MM contract after the 2017 season, but now he surely counts as one of their least effective big-money signings in recent memory. When the Angels brought Cozart in, they expected he would carry what looked like a breakout offensive season into the future. That didn't happen. In fact, Cozart's tenure with the Halos went so poorly that they essentially sold him and the $12MM-plus left on his contract to the Giants over the winter. The Angels had to include young shortstop Will Wilson, their first-round pick last summer, in the deal in order to get Cozart's money off the books, and the Giants quickly released Cozart. He hasn't found a new team since then.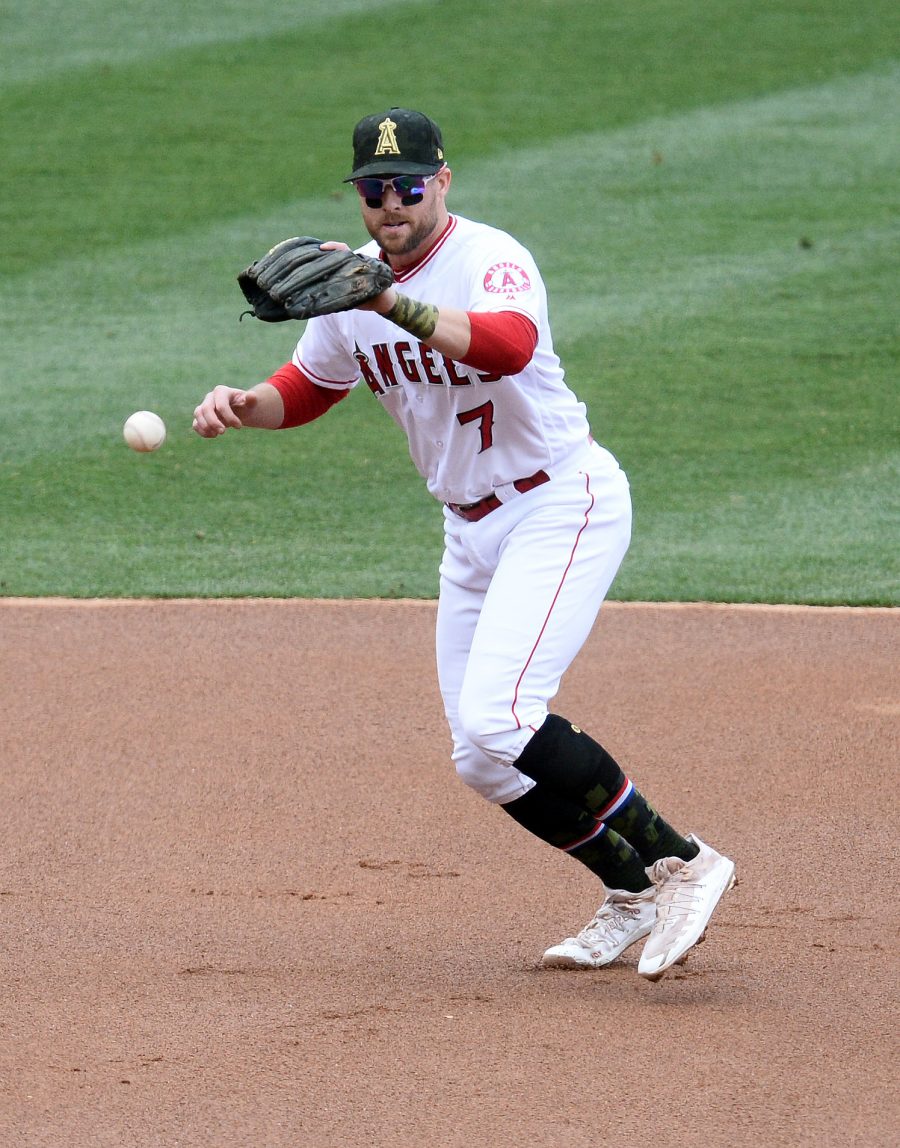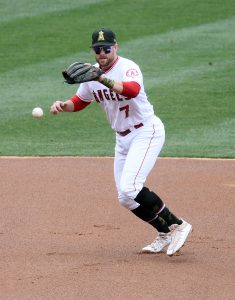 For the most part, Cozart had an unspectacular run with the Reds, who selected him in the second round of the 2007 draft. From his 2011 debut through the 2016 campaign, he was roughly a one- to two-WAR type of player who wasn't much of a threat as a hitter. He only combined to slash .246/.289/.385 (80 wRC+) in those seasons, but exceptional glovework made him a regular. Cozart managed 43 Defensive Runs Saved and a 31.4 Ultimate Zone Rating at shortstop during that span.
Considering his track record, the Reds would have been right to expect another low-offense, high-end defensive year out of Cozart in 2017. Instead, though, he produced a career campaign at the plate that helped make him one of the most valuable players in baseball. Owing in part to a significant increase in walks and a much higher batting average on balls in play than usual, Cozart hit .297/.385/.548 (139 wRC+) with a personal-best 24 home runs in 507 plate appearances. Between the increased offense and his above-average defense (4 DRS, 4 UZR), Cozart logged 5.0 fWAR. The timing couldn't have been better for him, but the Reds weren't fully convinced he was suddenly a star player. They didn't issue Cozart a qualifying offer after his outstanding campaign, which surely made him more appealing to teams seeking infield help on the open market.
Although Cozart was a shortstop throughout his Cincinnati stint, he ultimately wound up with the Angels as a third baseman/second baseman. He wasn't going to steal the shortstop job from Andrelton Simmons – one of the greatest defenders the game has ever seen – but the hope was that the two would eat up every ground ball that came their way, and that Cozart's offensive explosion would prove to be sustainable. Unfortunately, though, Cozart was just passable, not extraordinary, as a defender with the Angels. In a little over 600 combined innings between the keystone and third from 2018-19, he recorded zero DRS and 1.0 UZR. But his value truly torpedoed because of his work at the plate, where he hit a hideous .190/.261/.296 (54 wRC+) with five homers and minus-0.6 fWAR as a member of the club.
Worsening matters, various injuries limited Cozart to a meager 96 games and 360 trips to the plate in an Angels uniform. Just last July, a left shoulder ailment forced Cozart to undergo season-ending shoulder surgery. That pretty much concluded Cozart's run with the Angels, and it helped pave the way for the signing of third baseman Anthony Rendon to a seven-year, $245MM contract this past offseason.
Had Cozart actually lived up to his contract, it's anyone's guess whether Rendon would have turned into an Angel. Regardless, Cozart now counts as one of the most regrettable signings in franchise history, and it's unclear whether the 34-year-old will ever play in the majors again. To Cozart's credit, though, he can say something that most major leaguers can't: He was a 5.0-WAR player once whose performance earned him a sizable payday.
Photo courtesy of USA Today Sports Images.