It's been more than six years since the Braves inked righty Ervin Santana to a one-year, $14.1MM deal after Spring Training was already underway. Santana, then 31, was a free agent for the first time and entered the market as one of the more appealing starters available to teams in need of a rotation upgrade. He'd just wrapped up a strong season with the Royals that saw him rack up 211 frames with a 3.24 ERA and a 3.16 K/BB ratio.
But Santana hit the market aiming quite high, reportedly seeking a contract worth more than $100MM. A big payday wasn't exactly far-fetched — we predicted a five-year deal at a more reasonable $75MM term that winter — but teams clearly balked at a nine-figure guarantee for a pitcher who struggled with year-to-year consistency. Kansas City, after all, had only acquired Santana in a salary dump from the Angels after the righty posted an ERA north of 5.00 in a sub-replacement-level 2013 effort.
By the time Santana's asking price dropped into the four-year, $50-60MM range as Spring Training approached, it was too late. He reportedly received three-year offers from the Twins (who'd sign him a year later) and Orioles that spring but preferred a one-year deal to reenter free agency next winter. The Braves obliged, signing Santana at the exact $14.1MM value of the qualifying offer he'd rejected four months prior.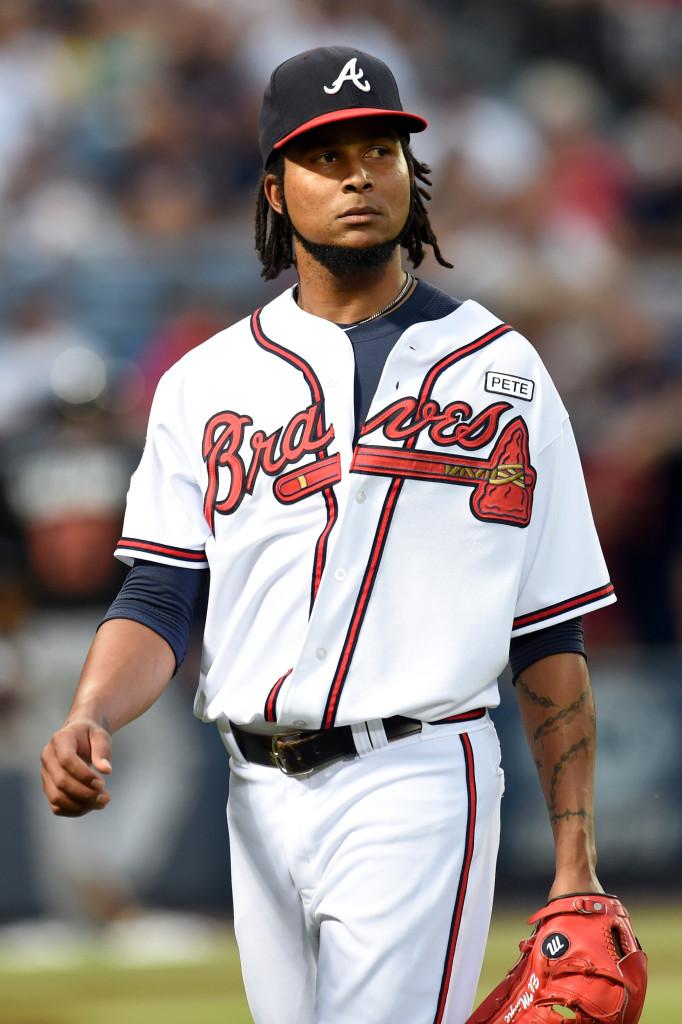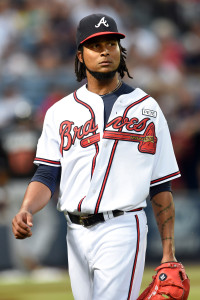 The signing worked out swimmingly for Atlanta. Santana made 31 starts, totaled 196 innings and logged a 3.95 ERA (3.39 FIP) with 8.2 K/9, 2.9 BB/9, 0.73 HR/9 and a 42.9 percent ground-ball rate. The Braves finished second in the NL East that year, but their playoff miss couldn't be pinned on Santana, who largely held up his end of the bargain. At season's end, Santana entered the open market a second time.
Unlike the 2016-21 collective bargaining agreement, the previous arrangement allowed players to receive multiple qualifying offers in their career. As such, the Braves issued a second qualifying offer, which Santana again rejected. This time around, his expectations were set a bit lower, and by the end of the Winter Meetings he'd landed a four-year deal with the Twins that guaranteed him $55MM. The Twins lost their second-round pick to sign Santana. The Braves received a compensatory pick at the end of the first round.
As readers have likely gleaned by now, that's where the Atlanta organization struck gold. The Braves' organic pick that year, No. 14 overall, saw them select lefty Kolby Allard, whom they traded to Texas last July to rent reliever Chris Martin. The compensatory pick they landed in exchange for Santana turned into Mike Soroka.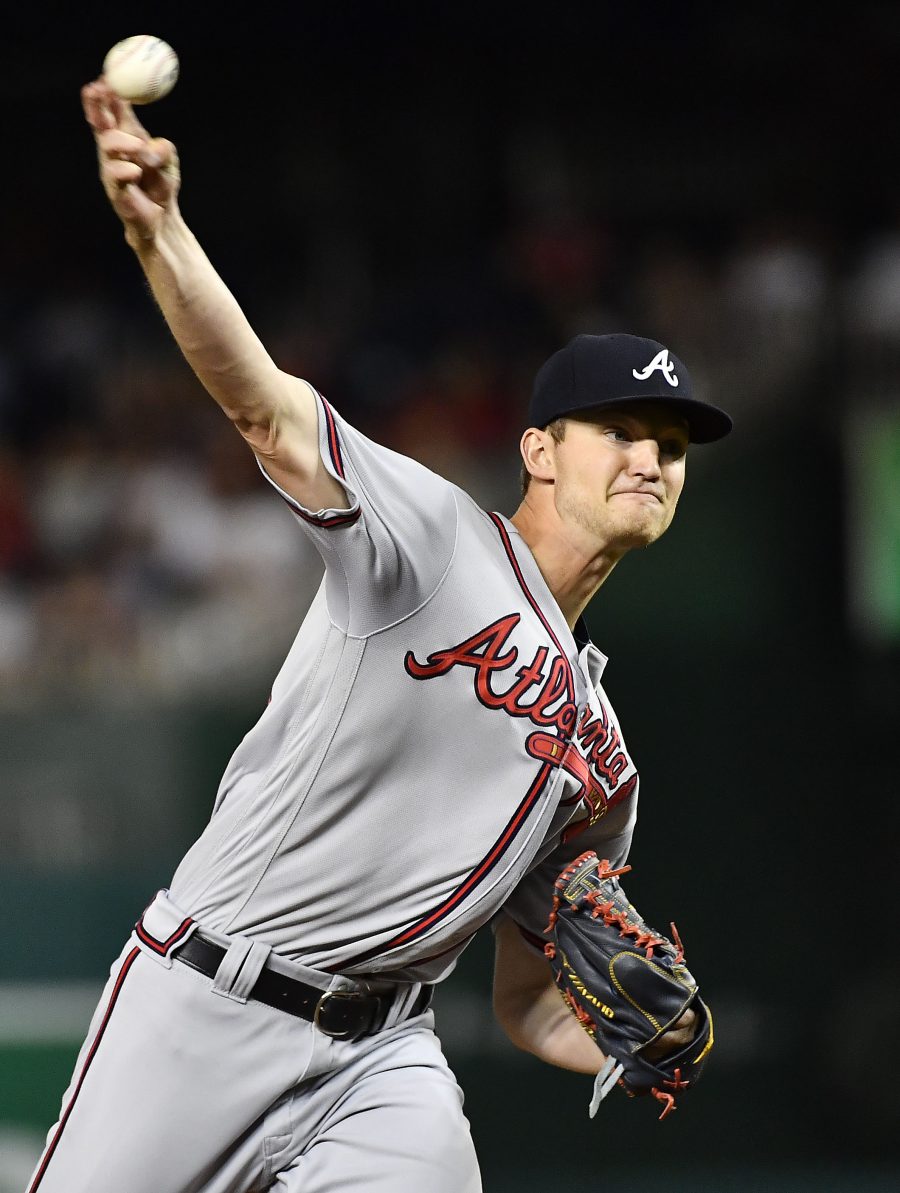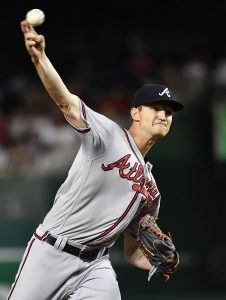 At the time of the selection, Soroka was an aggressive selection. Pre-draft rankings from MLB.com, Baseball America, FanGraphs and ESPN all had Soroka ranked in the 60 to 90 range among draft prospects. He was one of the youngest players in the draft and generally pegged as more of a second- or third-round pick. In their scouting report heading into the draft, Baseball America wrote: "There hasn't been a player out of Alberta selected in the top 100 picks since the Red Sox picked Chris Reitsma 34th overall in 1996, and while Soroka probably won't go that high, he should end up off the board in the first few rounds in June."
Just 17 when he was selected, Soroka nonetheless rose quickly through the Braves' system and steadily improved his prospect stock along the way. Soroka was at least three years younger than the average age of his competition at every minor league level he competed, and before he'd reached his 21st birthday he was suiting up for the Braves at SunTrust (now Truist) Park. Shoulder troubles in that debut campaign in 2018 limited Soroka to just 25 2/3 innings in the Majors another 30 2/3 frames in the minors.
This past season, of course, unfolded quite differently. Were it not for the outrageous power display put on by division rival Pete Alonso, Soroka might well have locked up Rookie of the Year honors. The 2019 NL runner-up pitched to a pristine 2.68 ERA with 7.3 K/9, 2.1 BB/9, 0.72 HR/9 and a 51.2 percent grounder rate. Soroka was worth 4.0 fWAR and 5.6 bWAR, and he ranked well above average in terms of Statcast metrics such as opponents' barrel rate, average exit velocity, expected ERA and expected wOBA. Considering he was 21 for most of the 2019 season, optimism regarding Soroka abounds.
With Ronald Acuna Jr. and Ozzie Albies already locked up long term, Soroka stands out as an obvious candidate for a long-term deal of his own. At the very least, the Braves can enjoy Soroka for four full years beyond whatever semblance of a 2020 season we get, all the way through the 2024 season. So long as Soroka's shoulder holds up, it seems the Atlanta organization will still be reaping the benefits of that Santana signing more than a decade after the ink on his contract dried.