If you're a hitter who records a wRC+ of 150 during a season, it means you were absolutely tremendous and 50 percent better than the average offensive player. The Diamondbacks' Ketel Marte finished with exactly that number last season, and as most who follow baseball know, he was a contender for National League Most Valuable Player honors. Shifting to the AL, the Orioles essentially had their own offensive version of Marte, at least against left-handed pitchers. While facing southpaws, little-known infielder Hanser Alberto batted an eyebrow-raising .398/.414/.534 in 227 plate appearances. Only J.D. Martinez (.404) bettered the right-handed Alberto's average versus lefties, while just 18 batters defeated his 151 wRC+ against them.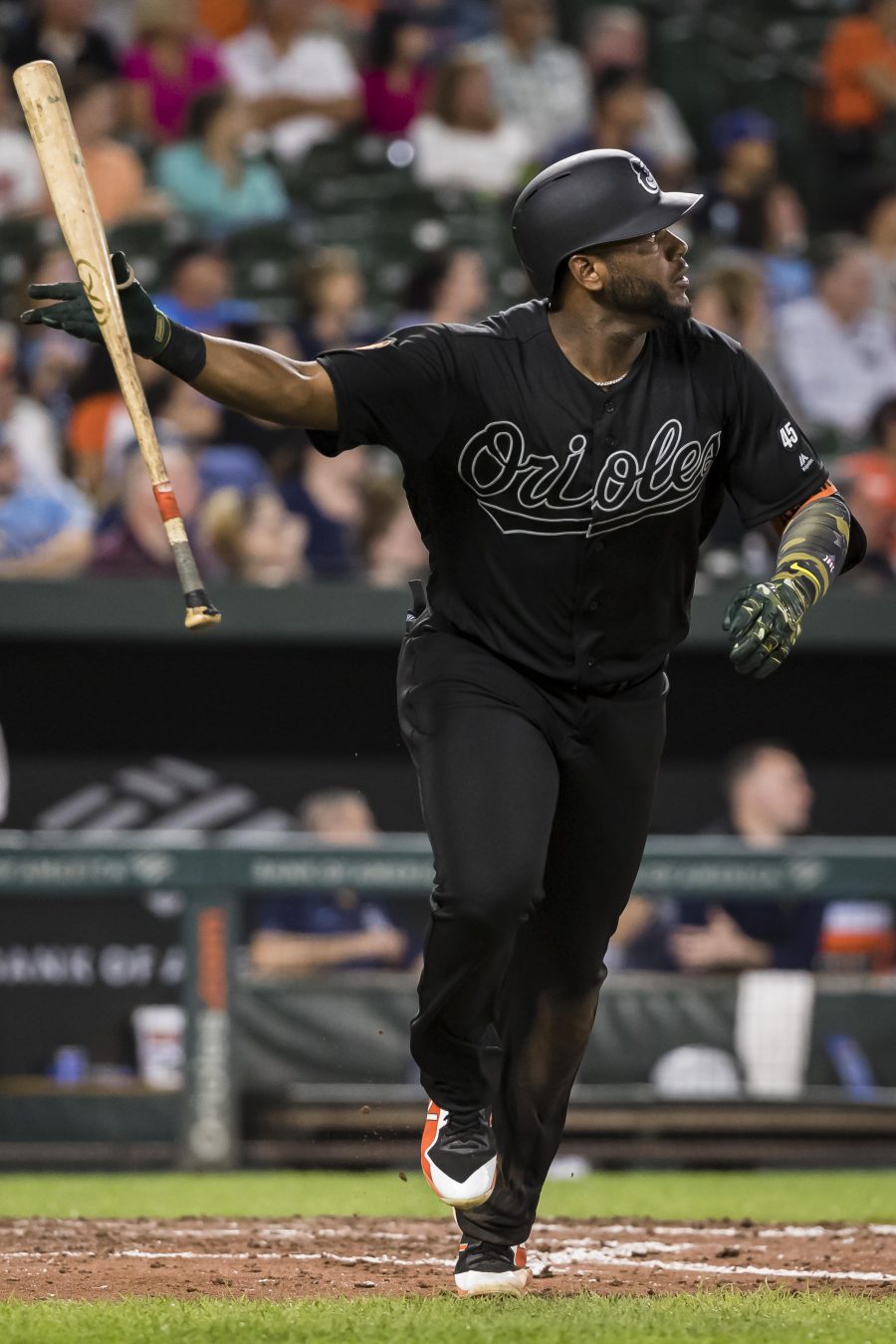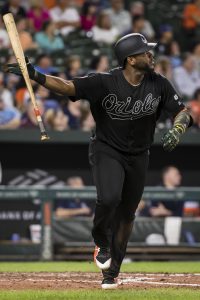 Alberto's ownership of southpaws was a rare bright spot during a 54-win campaign for the Orioles, and no one could have expected it after he was passed around so much during the previous offseason. The Rangers, with whom Alberto appeared in the majors from 2015-16 and again in 2018, designated Alberto for assignment and he left the organization when the Yankees claimed him on waivers in November 2018. He never suited up for the Yankees, though, as they lost him to the Orioles via waivers in January 2019. That was not the end of a busy offseason for Alberto, whom the Giants picked up on waivers in February before the Orioles claimed him yet again in March.
You have to give credit to the 27-year-old Alberto for persevering through a whirlwind of transactions and emerging as one of the O's most productive players a season ago. The question now is whether Baltimore has a keeper or at least a valuable trade chip in Alberto.
First of all, the fact that Alberto thrashed lefties last year isn't the only positive. He's also versatile enough to play multiple infield positions (second and third) and under affordable control via arbitration through 2022. Problem is that it's hard to envision Alberto sustaining his 2019 production. Prior to then, he was just a .192/.210/.231 hitter with zero home runs in 192 major league plate appearances. That doesn't mean the light bulb couldn't have gone on – Alberto was a solid .309/.330/.438 batter over 1,000 Triple-A attempts before last season – but it appears there was a substantial amount of luck lifting him up during his first year in Baltimore.
Alberto concluded last season with an overall line of .305/.329/.422 (96 wRC+) and 12 dingers and 1.9 fWAR in 550 PA. He also led the league in strikeout percentage (9.1) and came in 10th in contact percentage (86.5). Looks like good news, but was it impactful contact? Not really. According to FanGraphs, Alberto ranked dead last among 135 qualified hitters in hard-contact percentage (24.6). Statcast also wasn't enthralled, ranking Alberto in the bottom 1 percent of the majors in hard-hit rate, average exit velocity and walk percentage. Alberto did place in the game's 88th percentile in expected batting average (.290), but even that looks as if it will be difficult to maintain. Just about all of his damage came off southpaws (righties held him to an awful 57 wRC+), but he posted a .435 batting average on balls in play against them that you can't reasonably expect to carry over.
While Alberto's bottom-line production versus lefties was otherworldly last year, chances are that it won't continue. But even if it doesn't, you can't criticize Baltimore in this case. The team has already gotten far more value from Alberto than it could have realistically anticipated when it added him to its roster.
Photo courtesy of USA Today Sports Images.