Japanese left-hander Yusei Kikuchi entered the majors with quite a bit of fanfare heading into the 2019 season. At that point, Kikuchi was coming off a terrific eight-year tenure as a member of Nippon Professional Baseball's Seibu Lions, with whom he posted a 2.77 ERA and put up 8.0 K/9 against 3.3 BB/9 across 1,010 2/3 innings. Kikuchi parlayed that run into a high-paying contract with the Mariners, who signed him to a four-year, $56MM guarantee. It's an unusual deal – one that could keep him in Seattle for as few as three years and as many as seven, as MLBTR's Jeff Todd and Steve Adams explained at the time.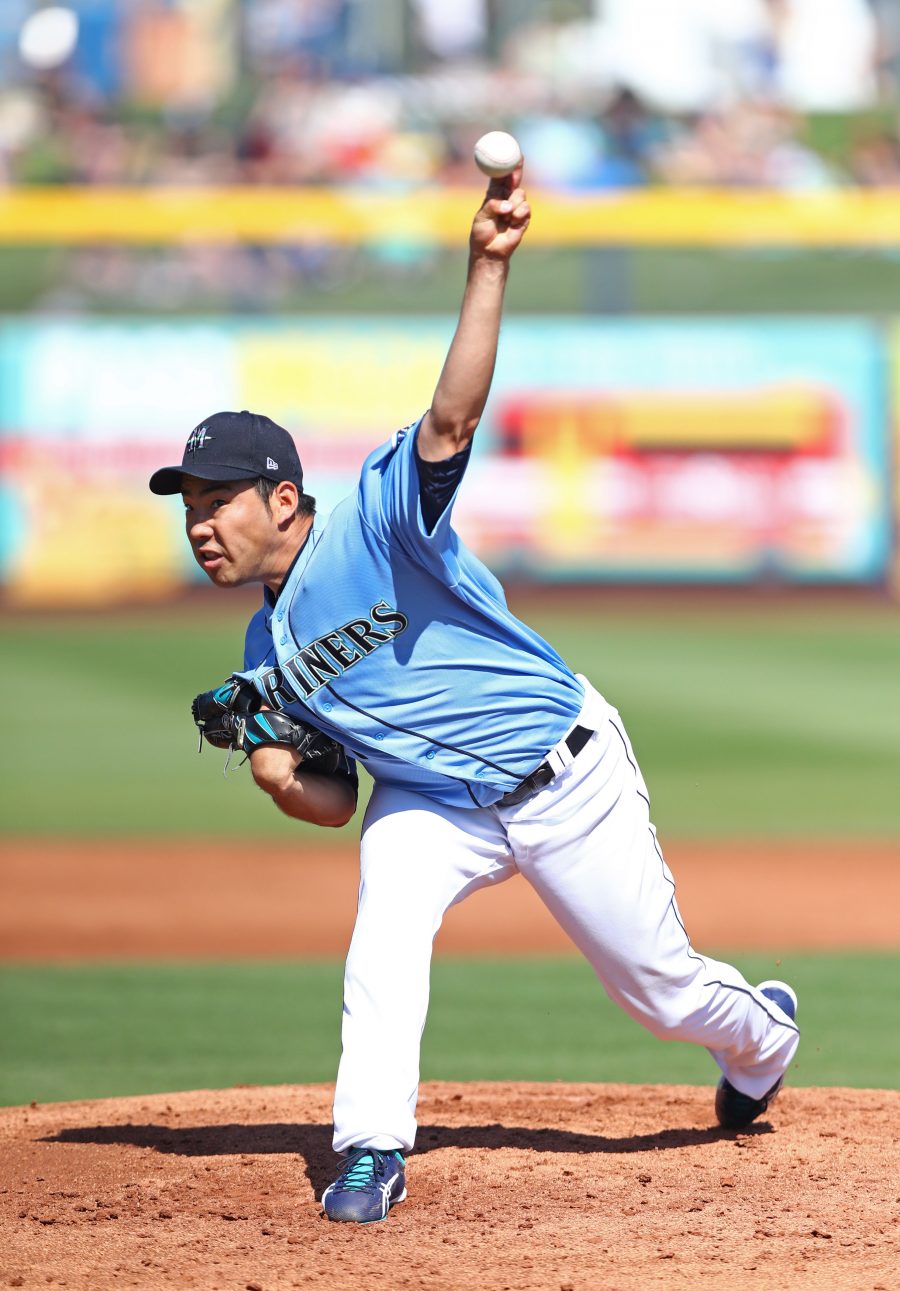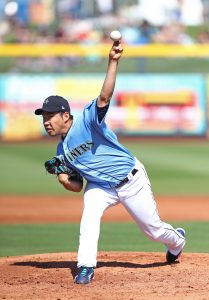 For now, the Mariners may be disappointed in their investment. Kikuchi struggled mightily during his first major league season, and there don't seem to be many clear reasons to expect a turnaround. Starting with some optimism, it's nice that Kikuchi amassed 161 2/3 innings, approaching the career-high 163 2/3 he accrued during an NPB season. But while Kikuchi ranked a respectable 59th in innings last year, he wasn't very productive otherwise.
Among 70 pitchers who threw at least 150 frames, Kikuchi ranked last in FIP (5.71) and home runs per nine (2.00), second from the bottom in ERA (5.46) and 10th last in K/BB ratio (2.32; 6.46 K/9 against 2.78 BB/9). And the 28-year-old wasn't effective against either lefties or righties. Same-handed hitters recorded a .340 weighted on-base average against him, meaning Kikuchi essentially turned lefties into the 2019 version of Dodgers shortstop Corey Seager. Righties, meanwhile, averaged a lofty .374 mark – the same number Astros second baseman Jose Altuve registered during the season.
So why was Year 1 such a disaster for Kikuchi? Well, as you'd expect, none of his pitches graded out well. According to Statcast, Kikuchi mostly relied on a four-seam fastball (49 percent), a slider (28 percent) and a curveball (15 percent). FanGraphs ranked all of those offerings among the worst of their kind, making it no surprise that so many hitters teed off on him. With that in mind, it's hardly a shock that Kikuchi ranked toward the basement of the majors in a slew of important Statcast categories, finishing in the league's 35th percentile or worse in exit velocity, hard-hit rate, expected ERA and expected wOBA, to name a few.
Had Kikuchi gotten off to a slow start and then made a late charge, it would be easier to have some hope going into this season. It was essentially the opposite, though, as Kikuchi owned a passable 4.37 ERA/4.51 FIP through April and then went in the tank from there. His monthly FIP only dipped below 5.00 once after the season's first month, and it exceeded the 6.00 mark overall after the All-Star break.
In terms of performance from a hyped pitcher, it's tough to make a much worse first impression than Kikuchi's from 2019. That doesn't mean he'll never amount to anything in the majors – you have to sympathize with someone trying to adjust to a new country and the best baseball league in the world, after all. However, it's not easy to find encouraging signs from Kikuchi's first year in the majors, which is not what the rebuilding, long-suffering Mariners had in mind when they took a gamble on him in free agency.
Photo courtesy of USA Today Sports Images.