We were all dealing with much more significant problems when the shocking news came down: Noah Syndergaard, the Mets' high-octane hurler, was headed in for Tommy John surgery. That would've hit like a ton of bricks — just two days before Opening Day — had it not been for the fact that the season was already on pause.
The replacement of Thor's ulnar collateral ligament will hopefully save his career. But it'll wipe out his age-27 season, severely denting the hopes of the Mets in 2020 (should the campaign get underway). The hope had been that Syndergaard would trend back towards his immense ceiling, giving the team the game's best 1-2 punch alongside uber-ace Jacob deGrom.
But that's really only part of the picture for the Mets — the toughest, but also the simplest part. The club has no choice but to soldier on and trust in the arms it has compiled. There's no changing course in late March. But what of the longer view?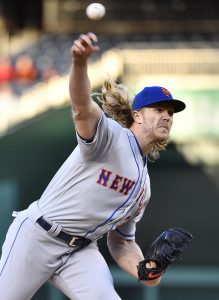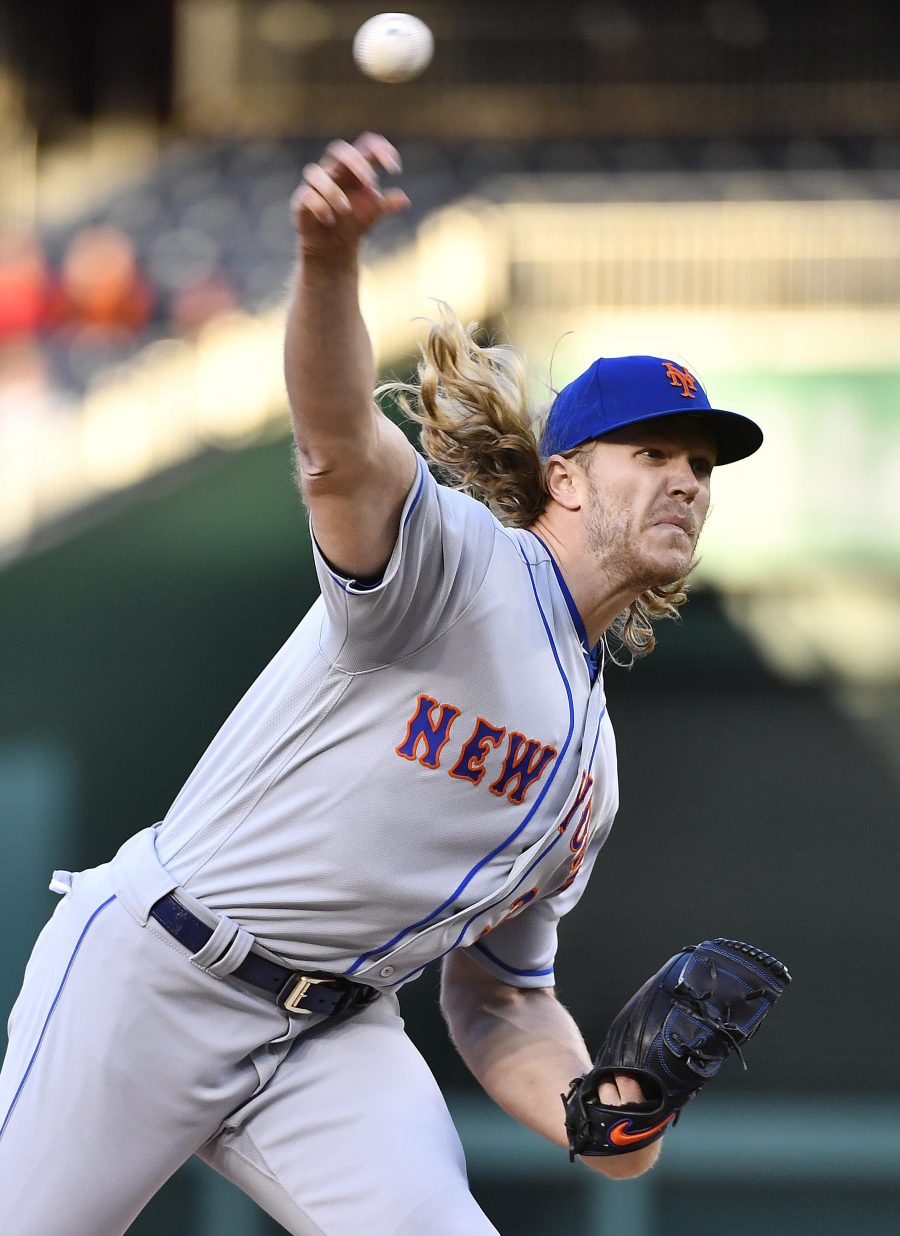 The Mets will certainly tender Syndergaard a contract for 2021, his final season of arbitration eligibility, unless there's a serious red flag in his rehab efforts. That'll cost $9.7MM, a match for his 2020 salary. Even if the Mets only get something like half of a season from Syndergaard, he's almost certainly worth that kind of risk. And the team would be buying the right to make him a qualifying offer — and, if he declines it, to accrue draft compensation — at season's end.
But wait … we're basically now contemplating Syndergaard as something of a ten million dollar roll of the dice on upside. It typically takes about 14 months for a starter to get back to full competitive action after undergoing the surgery, which would put him on track to resume action in June of 2021. And Syndergaard will have as much personal incentive to take full care in getting back to the hill as he will to perform well when he does, as he'll be preparing for free agency. When GM Brodie Van Wagenen plotted his recent moves, including bidding adieu to Zack Wheeler, the idea was to have a full 2021 season of Syndergaard and deGrom. Instead, it'll be deGrom, a hopeful mid-season return of Thor, and … let's see what else …
The notion of an in-house Wheeler replacement, in the form of Marcus Stroman, made some amount of sense in the context of the 2020 campaign. But Stroman is now headed for his own trip on the open market, likely after turning down a qualifying offer. There's no indication that the sides have gained traction in extension talks (if they've seriously engaged in them at all). Recent signees Rick Porcello and Michael Wacha are only playing on one-year deals, so they'll also be free agents.
Adding Stroman cost the Mets a near-majors prospect in Anthony Kay and a potential fast riser in Simeon Woods Richardson. The club had already moved another immediate-term rotation candidate in Justin Dunn, who went to Seattle in the Edwin Diaz–Robinson Cano deal.
[MLBTR on YouTube: Mets' Disastrous Trade For Diaz & Cano] 
Those moves have left the upper reaches of the Mets farm relatively barren of well-regarded rotation talent. David Peterson, Thomas Szapucki, Franklyn Kilome, and Kevin Smith are among the best arms in the system who could be part of the 2021 rotation picture. But they'll all lost major developmental opportunities due to the coronavirus. There are a few other somewhat more advanced hurlers, as we discussed in evaluating the team's rotation depth this spring, but the general talent level is rated at a step below the names just listed. It's awfully tough to presume that the Mets will feel comfortable leaning on this group.
The biggest wild card may be Steven Matz, whose ups and downs are well-documented. He has been healthy enough to make thirty starts in each of the past two seasons, carrying a sturdy 4.09 ERA across that span, but fielding-independent pitching measures aren't nearly as bullish on Matz as they once were. In 2019, he generated a 4.60 FIP, 4.33 xFIP, and 4.47 SIERA — all checking in north of his 4.21 ERA.
If something goes wrong with Matz, the Mets could be looking at opening the 2021 season with four new rotation pieces alongside deGrom. Even with the prospect of a heroic return of Thor buoying the team mid-campaign, that's a tough picture for an organization that has enjoyed so much excellence from its staff. On the plus side, there will be a lot of money available to work with … depending upon how you look at things.
The Mets were set to enter the 2020 season with just under $175MM of payroll; they're committed for about $100MM less for 2021. That's good! But it doesn't include arbitration spending. With Syndergaard, Matz, Michael Conforto, Edwin Diaz, Brandon Nimmo, Seth Lugo, Amed Rosario, J.D. Davis, and others, this could be a $40-45MM arbitration class. That would move the total payroll into the $120MM range.
Either way, there should in theory be some funds to work with, though it's anyone's guess what'll be happening with the team's uncertain ownership situation and how that will weigh on the situation. Thing is, the Mets will also have quite a few holes to fill. Adding as many as four reliable starters just isn't easy to do on the cheap. The Mets also figure to have openings at catcher, in center field, and in a bullpen that will lose Dellin Betances, Justin Wilson, and Brad Brach.
This is a tough spot for the Mets. In a normal season, they'd probably adjust their mid-season trade stance to being more willing to sell. If the campaign isn't developing quite as hoped, there'd be an opportunity to cash in Stroman and perhaps others to help prepare for 2021. But we have no idea whether that'll really be possible in a highly unusual 2020 season format (the details of which remain completely unknown at this point). And it'd hurt to take a seller stance after building up to contend.
The Mets were dealt a tough hand here; the loss of Syndergaard really stings even beyond 2020. Suppose he had pitched well in 2020 but the team went south in other areas; he'd have been a prime mid-season or offseason trade chip. Or what if things do indeed turn out well for the club even absent Thor? A contending Mets team may end up being forced to mine the farm system to bring in an impact arm, whether in mid-2020 or the ensuing offseason or both. Planning for the 2021 season and beyond will now be quite a bit more complicated, because it'll be quite difficult to know what the club will get out of Syndergaard. And the possibility of an extension with Syndergaard — while perhaps remote to begin with — now seems quite difficult even to imagine.
Photo courtesy of USA Today Sports Images.