Remember that February 2018 three-way trade among the Rays, Yankees and Diamondbacks? Tampa Bay parted with the most noteworthy player at the time in outfielder Steven Souza Jr., but injuries weighed him down in Arizona and kept him from making an impact there. He's now a member of the Cubs. The most valuable commodity from the deal could be infielder/outfielder Nick Solak, whom the Rays acquired, though they sent him to the Rangers in a different trade last summer. But the Rays haven't come away empty-handed from the Souza swap. They may actually have a breakout reliever on their hands as a result of that transaction.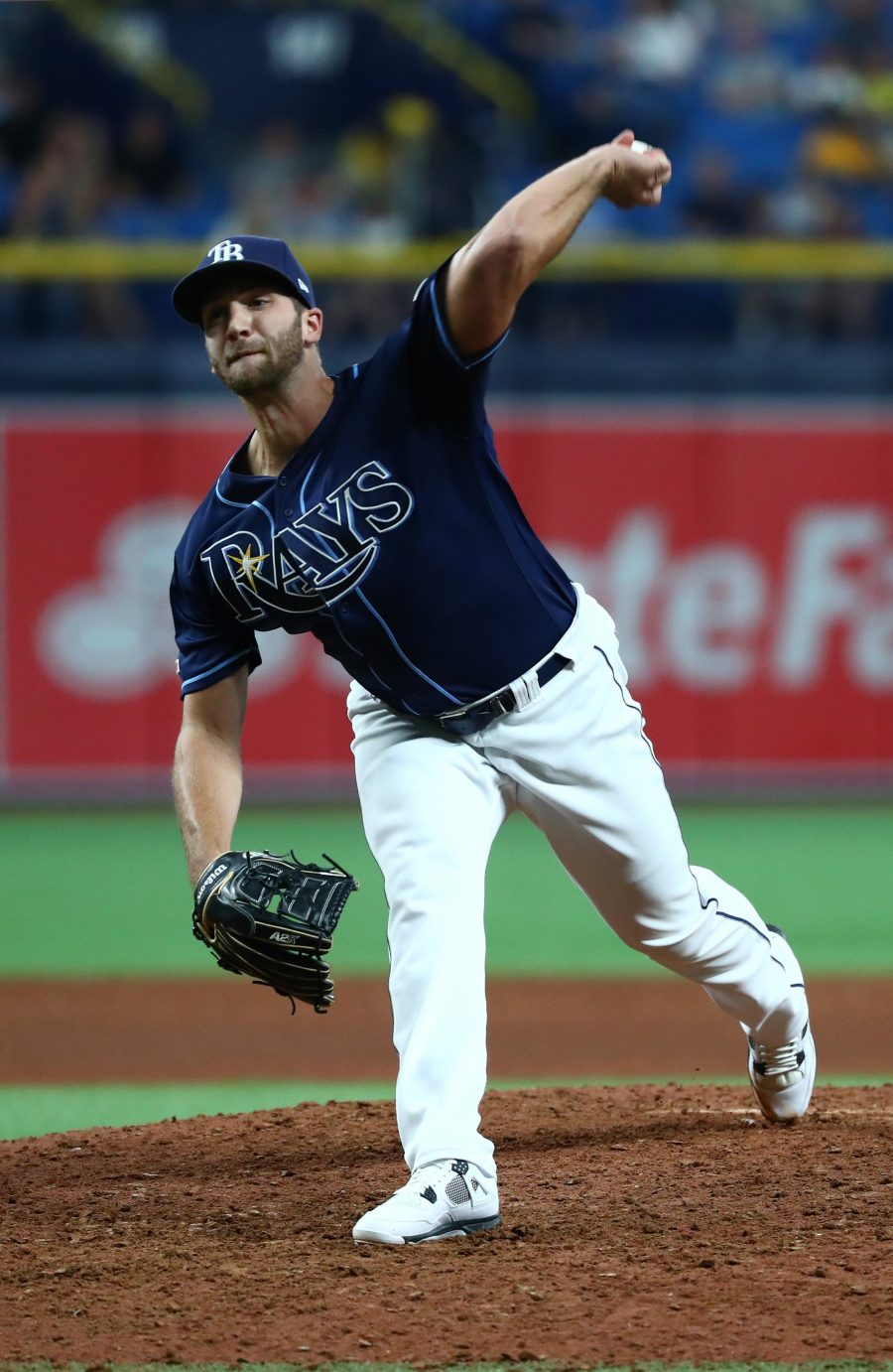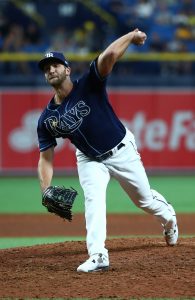 In May 2018, a couple months after the Souza trade occurred, the Rays received pitchers Sam McWilliams and Colin Poche from the Diamondbaks to complete their end of the return. McWilliams was regarded as the better prospect at the time, and he's still a member of the Tampa Bay organization, but he hasn't reached the majors yet. Poche – a 26-year-old left-hander – has racked up some big league experience, on the other hand.
After dominating in 2018 with the Rays in Triple-A ball, where he posted a 1.08 ERA/1.75 FIP with 14.04 K/9 and 3.06 BB/9 in 50 innings, Poche's run prevention numbers took a huge step backward at the minors' highest level last year. Poche only put up a 6.26 ERA across 27 1/3 frames with the Durham Bulls, though he did manage a far better 3.00 FIP with an otherworldly strikeout/walk ratio (15.8 K/9 versus 2.96 BB/9).
The Rays called Poche up near the beginning of June, and he got off to a rocky start, allowing two earned runs and taking the loss against the Red Sox in his debut. Poche went on to surrender at least one earned run in each of his next two outings, and he hit a nadir when he gave up six in a defeat to the Yankees on July 16. That performance was a major reason why Poche concluded the season with a subpar 4.70 ERA/4.08 FIP over his first 51 2/3 innings in the majors, as was a paltry 18.3 percent groundball rate. Those numbers look pretty mediocre overall, but that's not to say all hope is lost.
If you look at several other key categories, Poche was actually one of the best relievers in baseball last season. In fact, he finished no worse than 20th in the majors in strikeouts per nine (12.54), swinging-strike percentage (17.2), infield fly rate (16.2 percent) and batting average against (.180). The awful average hitters logged against Poche was no fluke, per Statcast, which placed him in the league's 100th percentile in expected BA (.170). And Poche was in the 90-plus percentile in such categories as expected weighted on-base average and expected slugging percentage, to name just a couple.
There's always concern about how lefties fare against righties, especially now that MLB is adopting a three-batter minimum rule. Poche seems equipped to handle batters of either handedness, however, as he allowed almost matching production versus lefties (.274 wOBA) and righties (.281) last season. A four-seam fastball that owned the opposition was one of the reasons for his success; although he doesn't throw incredibly hard (93 mph), hitters struggled to a .276 wOBA/.266 xwOBA against the pitch, which he threw almost exclusively (88.5 percent) and which FanGraphs assigned high marks. However, as FanGraphs' Michael Augustine observed over the winter, Poche may have relied too much on that offering and not enough on his breaking ball. There could be something to that. According to Statcast, that pitch – while limited in use – did hold hitters to a laughable .124 wOBA/.104 xwOBA.
Maybe if Poche does lean less on his fastball going forward, he'll join the ranks of the top lefty relievers in baseball. That type of breakout can't be dismissed, especially when talking about a member of the Rays' bullpen. Just over the past couple seasons, they've seen the likes of Emilio Pagan (whom they've since traded), Nick Anderson (whose ascent was recently covered here), Oliver Drake and Chaz Roe blossom in their uniform. Poche's not there yet, but he did impress in many ways last year, and it may not be long before he becomes the latest Rays reliever to turn into a major success story.
Photo courtesy of USA Today Sports Images.