In yet another buzzer-beating deadline swap, the Blue Jays agreed to acquire right-hander Ross Stripling from the Dodgers, Shi Davidi of Sportsnet reports (via Twitter).  It's the third pitching addition of the deadline week for Toronto, as the Jays also added Taijuan Walker and Robbie Ray.  Los Angeles will receive two players to be named later from the Jays.
Stripling is finally on the move out of Dodger Stadium, as the righty was seemingly dealt to the Angels (along with Joc Pederson) back in February before that deal fell apart for still-unknown reasons.  In the aftermath, Stripling has struggled through the worst of his five MLB seasons, posting a 5.61 ERA, 2.45 K/BB rate, and 7.2 K/9 over 33 2/3 innings and seven starts for L.A.  Stripling has allowed a league-high 12 homers for a ghastly 3.2 HR/9 this season, as his career-long issues with keeping the ball in the park have become a full-fledged problem.
It isn't too different, in fact, from Ray's problems with homers (2.6 HR/9) this year, and even Walker has a 1.4 HR/9 this season.  Clearly the Jays feel they have a solve for all three pitchers' home run woes, and in the process they have bolstered a rotation that has been hampered by injuries by Matt Shoemaker, Nate Pearson and (in season-ending fashion) Trent Thornton.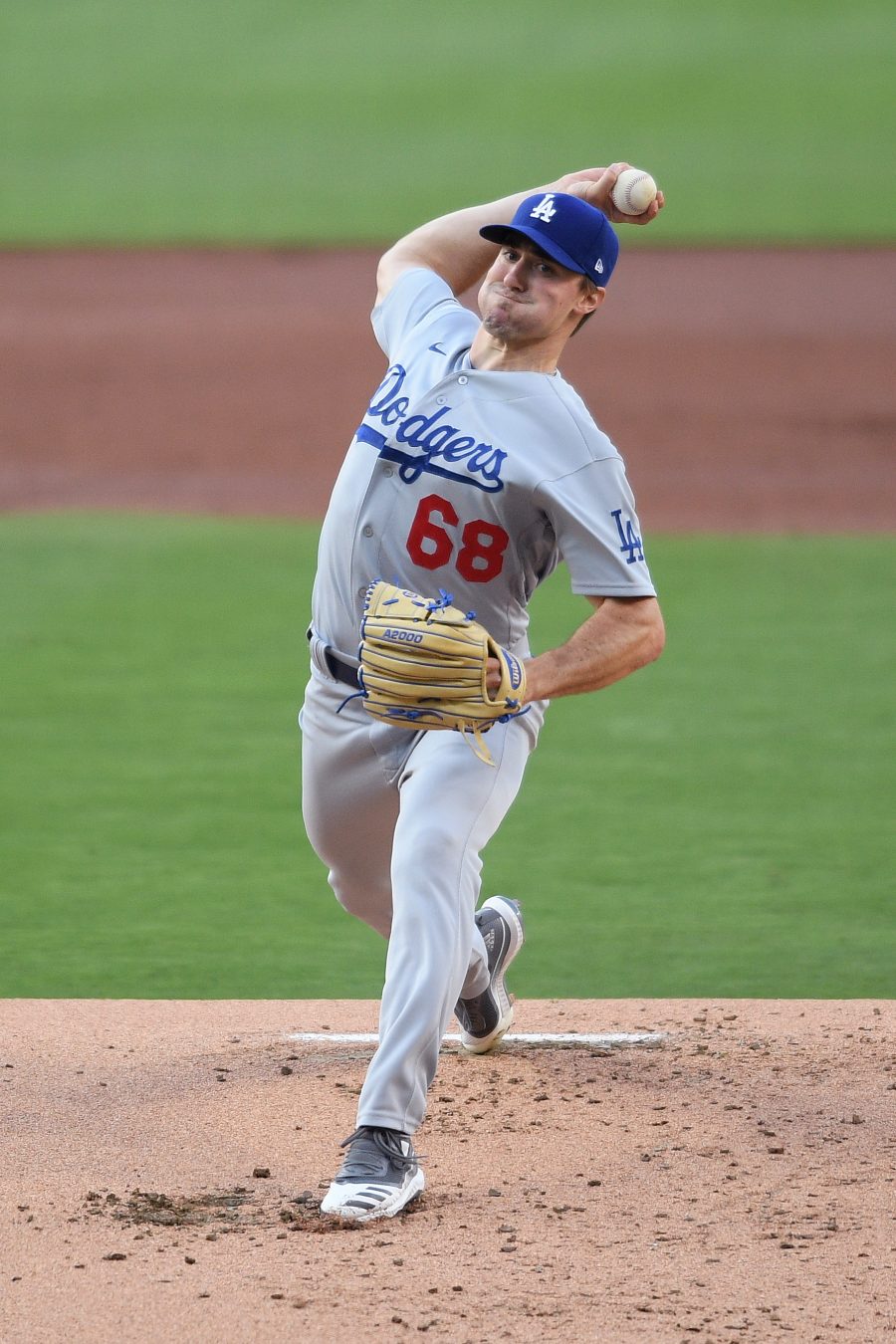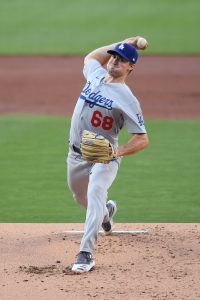 Hyun Jin Ryu, Chase Anderson, and Tanner Roark sit atop Toronto's rotation, with Walker, Ray, and now Stripling potentially able to make it a six-man rotation, or someone could be shifted to the bullpen.  Stripling has been used as a swingman in the past, though if the Jays were one of the teams interested in using Ray as a reliever, it could be the ex-Diamondbacks hurler who joins the relief corps.  Further adjustments could be made once Shoemaker and Pearson return to action.
While Ray and Walker are both pending free agents, Stripling is more than a rental, as he is controlled through arbitration through the 2022 season.  It therefore stands to reason that the Dodgers' two players to be named later could be fairly significant (if not elite) prospects, despite Stripling's struggles this year.  The PBTBL designation allows the Jays and Dodgers to agree on two players who aren't necessarily on Toronto's current 60-man player pool, as only players within the pool can be dealt during the year.
Prior to his tough 2020, Stripling was showing plenty of signs of being a quality pitcher.  He had a 3.51 ERA, 4.14 K/BB rate, and 8.8 K/9 over 387 innings, starting 52 of 136 games from 2016-19.  The Dodgers moved Stripling in and out of their rotation as their needs dictated, though Stripling would have certainly been a regular starter on just about any other team that didn't have the Dodgers' unusual amount of pitching depth.
Speaking of that depth, Stripling's departure creates a regular turn for Tony Gonsolin in the Los Angeles rotation.  Walker Buehler will naturally regain his old spot once he returns from the injured list, and Alex Wood is also nearing a return from the IL.  With a rotation that also includes Clayton Kershaw, Dustin May, and Julio Urias, L.A. is still pretty fortified pitching-wise, though it is interesting that the Dodgers at least checked in on some bigger-name arms as Lance Lynn and Mike Clevinger.  Rather than swing a blockbuster trade, however, the Stripling deal represents the Dodgers' only deadline move.
Photo courtesy of USA Today Sports Images