The Braves have signed their second veteran starter in as many weeks, announcing on Tuesday that they've agreed to a one-year pact with right-hander Charlie Morton. The contract will pay Morton, a client of Jet Sports Management, a guaranteed $15MM for the 2021 season. (The Braves are one of the few clubs who divulge contract details in their press releases.) There are no incentives or no-trade clauses in the deal, tweets ESPN's Buster Olney. Mark Feinsand of MLB.com reports that the Rays were the other finalist in Morton's market.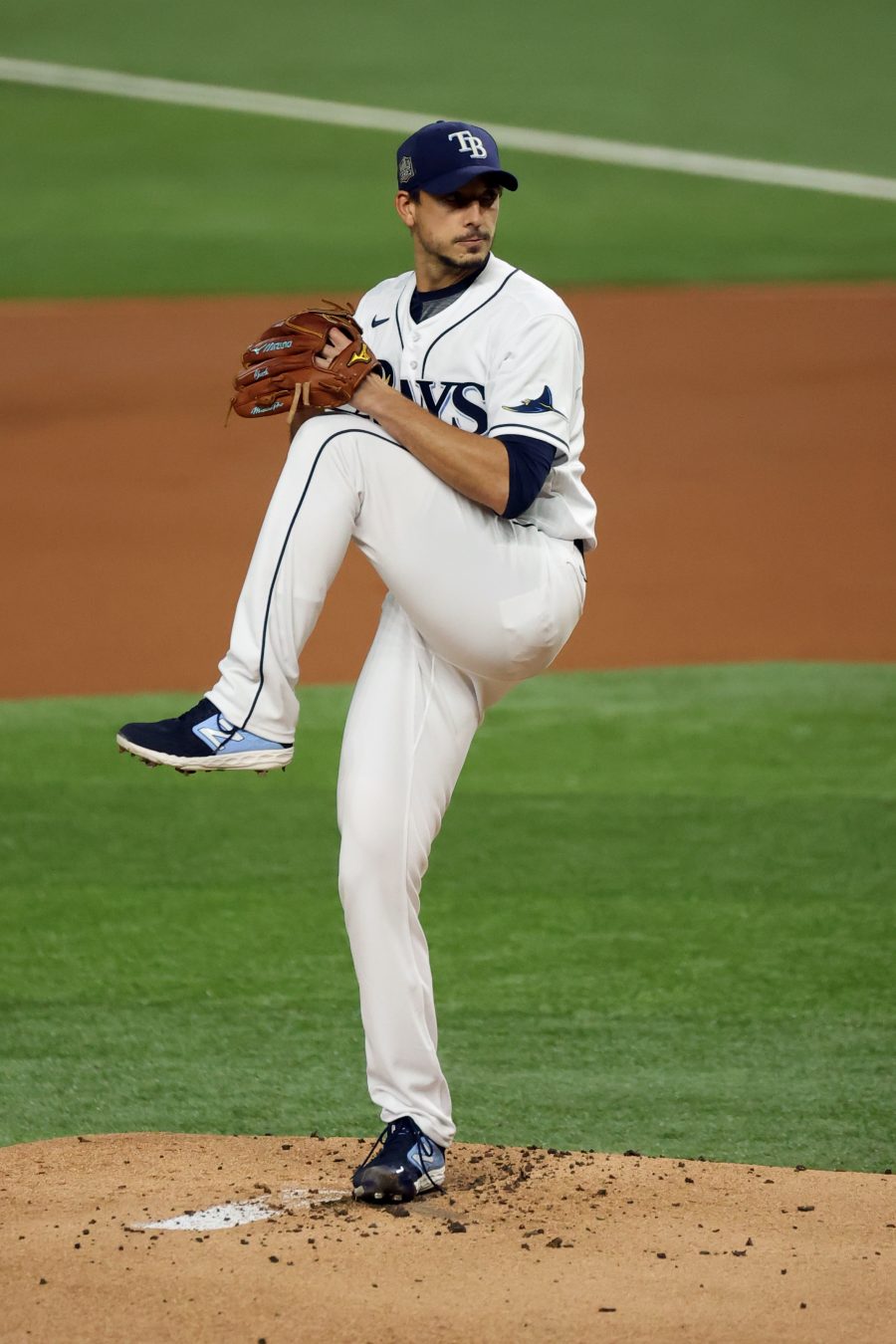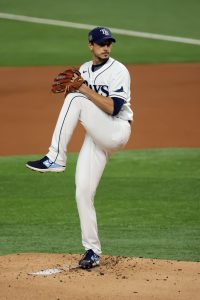 The loss of Morton surely stings for Rays fans, particularly given that his $15MM guarantee matches the sum for which the Rays could've retained him had they simply exercised a club option for the upcoming season. It seems that Tampa Bay had hoped to keep Morton at a lesser rate for the upcoming season, perhaps seeking to leverage their proximity to his family's home in Bradenton, but the market for Morton proved strong. He'll remain reasonably close to his family — it's a 75-minute flight from Atlanta to Tampa — and now return to the organization that originally drafted him back in 2002.
Morton, 37, battled some shoulder fatigue and was limited to nine starts and 38 innings in 2020, pitching to a 4.74 ERA in that short time. The down time on the IL after his first two starts clearly did him some good, however, as the veteran righty returned with improved velocity and a 3.72 ERA in seven starts before going on to post a 2.70 ERA through 20 postseason innings. And of course, Morton is just one year removed from a third-place Cy Young finish with the Rays in 2019, when he worked to a 3.05 ERA and 2.81 FIP with 11.1 K/9 against 2.6 BB/9 through 194 2/3 regular-season frames.
As has been general manager Alex Anthopoulos' modus operandi since assuming his post in Atlanta, the Braves have acted quickly to address a clear need — and done so with the addition of short-term contracts for veterans. Morton joins southpaw Drew Smyly, who inked a one-year deal worth $11MM last week, as two new faces who'll round out the Braves' rotation behind Mike Soroka, Max Fried and Ian Anderson. The addition of Morton and Smyly likely pushes Kyle Wright out of the Atlanta rotation, although he has minor league options remaining and could head to Triple-A Gwinnett as a depth piece in the event of injury.
The Braves' signings of both Morton and Smyly will at least allow them to entertain the idea of dealing from their pitching depth to address other needs and strengthen other areas this winter, though. Not only is Wright displaced from the rotation, but each of Sean Newcomb, Bryse Wilson, Touki Toussaint, Huascar Ynoa, Tucker Davidson, Patrick Weigel and Jasseel De La Cruz is now without a clear path to big league innings — at least in the rotation.
Soroka may require some extra time to recover from an Achilles tear that ended his 2020 season, though an exact timeline on his return is still unclear. Wright is the likeliest option to stand in for him early in the year. Some of the names on that alternate arms be used as relievers and others in minor league rotations, but the Atlanta organization clearly has some young pitchers to peddle if they're interested in virtually any trade asset on the market this winter.
As for the Braves' payroll, the addition of Morton gives the team $93.7MM guaranteed to 10 players. Adding in an arbitration class projected to be worth roughly $20MM would push the payroll north of $113MM, although the Braves have some non-tender candidates among their ranks (e.g. Luke Jackson, Johan Camargo, Adam Duvall). The club could also look to move the final guaranteed year of center fielder Ender Inciarte's contract in the coming months.
All of that is crucial to bear in mind as the team looks to retain free-agent left fielder Marcell Ozuna — or possibly to replace him if he lands elsewhere. We've not seen Anthopoulos spend at the levels it'd take to sign Ozuna since he took over the GM post in Atlanta, though it's at least possible he'll break that trend for Ozuna. To this point, Will Smith's three-year, $40MM contract is the largest free-agent deal issued under this front office regime. It's not known what extent the Liberty Media-owned Braves can further spend, but they're a ways shy of the more than $150MM payroll they stood to carry on Opening Day 2020 (prior to the league shutdown and subsequent prorating of salaries).
ESPN's Jeff Passan first reported that the two sides were close to a deal. Mark Feinsand of MLB.com reported the agreement and the contract's value (via Twitter).