The Dodgers have agreed to a deal with top free agent starter Trevor Bauer, reports MLB Network's Jon Heyman (via Twitter). It's a three-year deal with opt-outs after year one and year two, per ESPN's Jeff Passan. MLB.com's Mark Feinsand adds that Bauer is guaranteed a total of $102MM on the deal, which includes a $40MM salary in 2021 and a $45MM salary in 2022. Both marks establish new records for the highest single-season salary, though the contract's overall $34MM average annual value is still a bit shy of Gerrit Cole's record $36MM. Bauer himself has confirmed the signing on YouTube.
The Mets offered Bauer more than the Dodgers did in the end, Joel Sherman of the New York Post tweets, but the Santa Clarita native and UCLA product was drawn both to Southern California, the opportunity to help defend a World Series championship and to the Dodgers' "cutting edge," technologically and data-driven pitching practices, per Sherman.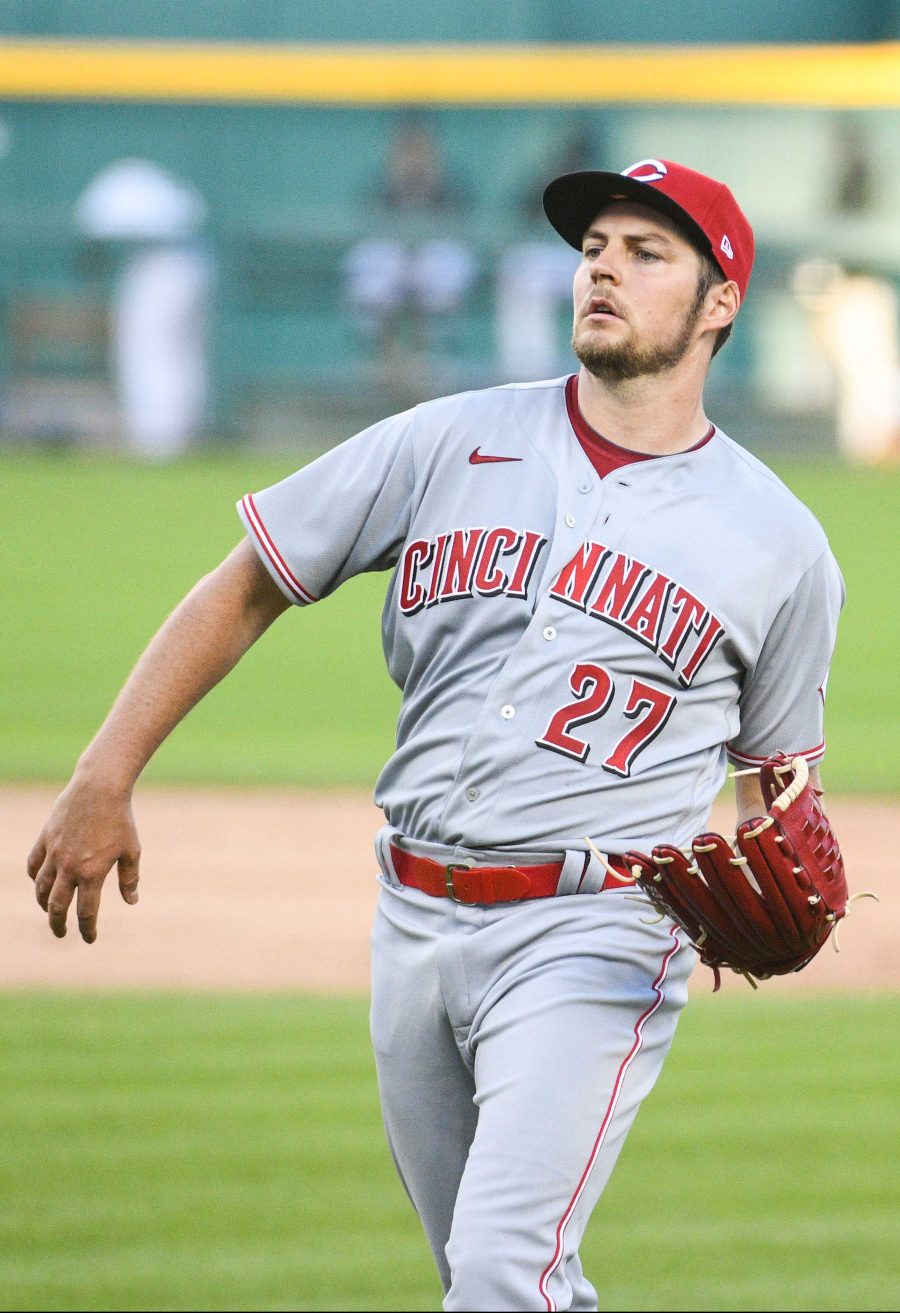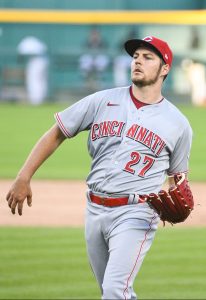 By landing Bauer, the Dodgers will be able to boast one of the more imposing rotations in recent memory. The reigning NL Cy Young winner will join a starting staff that already includes Walker Buehler, Clayton Kershaw, Julio Urias and David Price, with youngsters Dustin May and Tony Gonsolin available to soak up some innings as well as the club tries to manage workloads after a shortened 2020 schedule.
Bauer is a polarizing arm among MLB fans, both for his social media presence and for the volatility of his on-field performance. The right-hander was the No. 3 overall pick out of UCLA back in 2011, and while he was always billed as a potential top-of-the-rotation arm as a prospect, he settled in as more of a mid-rotation starter with tantalizing stuff for much of his early career.
Things changed in 2018 when Bauer broke out with a brilliant, Cy Young-caliber season. He may well have won the AL Cy Young with the Indians that year had a stress fracture in his right tibia not cut his season short by a month. Bauer started 27 games in 2018 and pitched to a pristine 2.21 ERA and 2.94 SIERA while striking out 30.8 percent of his opponents against just a 7.9 percent walk rate. Bauer posted a 13.3 percent swinging-strike rate that year, averaged 95 miles per hour on his four-seamer and, at age 27, looked to be breaking out as the ace he'd long been expected to become.
The pendulum swung back in the opposite direction early in 2019, however. Bauer got out to a fine start, pitching to a 3.49 ERA and racking up 152 1/3 innings through his first 23 starts before he was blown up for eight runs in a now-infamous start that saw him hurl the ball over the center field fence at Kansas City's Kauffman Stadium upon being removed from the game. Bauer was surprisingly traded to the Reds just days later, and his initial stint in Cincinnati didn't go well, to say the least. In 10 games with the Reds down the stretch in 2019, Bauer was hammered for a 6.39 ERA.
That bloated mark was due largely to a fluky home run rate, however, and Bauer saw both his strikeout and walk rates remain strong. Fielding-independent pitching metrics were more bullish on his work, and his velocity held up. Entering the 2020 season, he looked like a potential rebound candidate, and he achieved that feat and then some.
Bauer's 1.73 ERA paced the National League and was second in all of MLB to Shane Bieber, while his 2.94 SIERA ranked fourth behind Bieber, Jacob deGrom and Kenta Maeda. Bieber and deGrom were the only two starters in the game to top Bauer's 36 percent strikeout rate, and that same pair were the only two starters with a better K-BB% than Bauer's 29.9.
Obviously, the historic contracts that both the Dodgers and Mets were willing to put forth in order to sign Bauer are bets not necessarily on his career marks but on his ability to continue pitching at his 2018 and 2020 levels. His detractors will regularly point out that Bauer has "only" had 1.5 elite seasons, while supporters can point to the fact that outside his final 11 starts in 2019, Bauer has been pitching at a front-of-the-rotation level since Opening Day 2018. Even with that brutal finish to the 2019 season, he owns a 3.18 ERA and 3.61 SIERA with premium strikeout and walk rates over the past three years combined.
Fans can — and will — debate whether that's worth a record-setting investment, but it should also be noted that the reason for his sky-high AAV is that both the Dodgers and Mets were willing to pay a premium to limit the length of the contract. Had Bauer sought a contract of five, six or seven years in length, as most pitchers of his age and with his track record would have done, he'd have commanded a strong but decidedly smaller annual salary. The Dodgers have previously pursued this type of arrangement with other premier free agents, most notably including Bryce Harper, whom they reportedly offered roughly $45MM annually over a four-year term during his free agency a few years ago.
The Bauer contract will send the Dodgers skyrocketing past the $210MM luxury-tax barrier, making them the lone club in baseball this winter that has been willing to surpass that mark. While many owners have treated that threshold as a salary cap, the reality is that the Dodgers' penalty for signing Bauer won't be particularly heavy. They'd dipped south of the luxury line in 2019 and 2020, so they'll be considered a first-time offender.
The Dodgers owe a 20 percent tax on the first $20MM by which they exceed the $210MM mark and a 32 percent tax on the next $20MM. Roster Resource's Jason Martinez projects the team's luxury obligations at roughly $239.5MM — meaning the Dodgers' tax penalty, at present, will be a hair north of $7MM. That's assuming no further additions or subtractions to the payroll, of course, but it's certainly possible they could look for some creative trades to alter that financial outlook — particularly if they still hope to bring back franchise cornerstone Justin Turner.
We also can't forget the Reds when talking about Bauer's signing. While Cincinnati never looked like a realistic option to re-sign the Cy Young winner, the Reds did make him an $18.9MM qualifying offer, meaning they're entitled to draft compensation. They'll receive a pick at the end of the first round of next year's draft, whereas the Dodgers will forfeit their second-highest selection in next year's draft and also lose $500K of next year's international bonus pool.
The last-minute Bauer strike by the Dodgers only further boosts what was already one of the game's deepest and most talented pitching staffs. It also serves as counterpunch of sorts to an uber-aggressive winter from the division-rival Padres, who've added the likes of Blake Snell, Yu Darvish and Joe Musgrove to their own staff. With the Rockies dealing away Nolan Arenado, the Giants making rather minimal additions and the D-backs largely sitting out the offseason, the stage is set for a two-team race for NL West supremacy.
While Bauer's three-month free-agent saga has drawn to a dramatic close, it's quite possible a similar cycle will play out again next winter. Tempting as the $45MM salary in 2022 would be, he'll "only" have two years and $62MM remaining on his contract next winter. A $31MM annual value over a two-year term makes for quite the safety net, but if Bauer again pitches at an ace-caliber level, he'd surely be able to command a larger guarantee over a lengthier term — or at least secure a similar three-year deal with ultra-premium annual salaries once again.
Opting out of the $45MM salary in 2022 may seem unthinkable to some, but remember that as recently as 2019, Bauer was planning to only ever sign one-year contracts in his career, believing strongly in furthering the market for future pitchers, maintaining control over his career and maximizing his earnings through a series of year-to-year arrangements wherein he was taking on more risk than teams. Bauer obviously softened his stance and displayed a willingness to consider multi-year pacts this winter, but the opt-out provisions in this contract give him all the flexibility of a one-year pact, and he could look for a similar opportunity next winter if he has earning power beyond that $62MM guarantee.