Feb. 3: The Red Sox have formally announced the signing. Richards will earn $8.5MM in 2021, per MLB Network's Jon Heyman (Twitter link), and he has a $1.5MM buyout on the 2022 club option. The value of that option increases by $250K for reaching 20 and 25 games started, and would increase by an additional $500K if Richards starts 30 games. Richards, it should be noted, has made 30 starts just once in his career and has only reached 20 starts in a season on two occasions. His 2022 base salary would also increase by $500K if he's traded.
Jan. 23: The Red Sox and right-hander Garrett Richards have agreed to a one-year, $10MM deal, ESPN.com's Jeff Passan reports (Twitter link).  The contract also includes a club option for 2022 that is also worth $10MM, according to The Boston Globe's Alex Speier (Twitter links), with escalators that could increase both the base value of the option beyond $10MM, and also increase the value of the buyout.  The deal will become official once Richards passes a physical.  Richards is represented by ISE Baseball.
Reports circulated yesterday that Richards and the Sox were making progress towards an agreement, and with Richards now in the fold, Boston has taken another big step towards strengthening its rotation.  Martin Perez was also re-signed last week, and between Richards, Perez, and swingman Matt Andriese, the Red Sox have added some veteran arms to the rotation mix and pushed some less-experienced arms (i.e. Tanner Houck, Chris Mazza) further down the depth chart.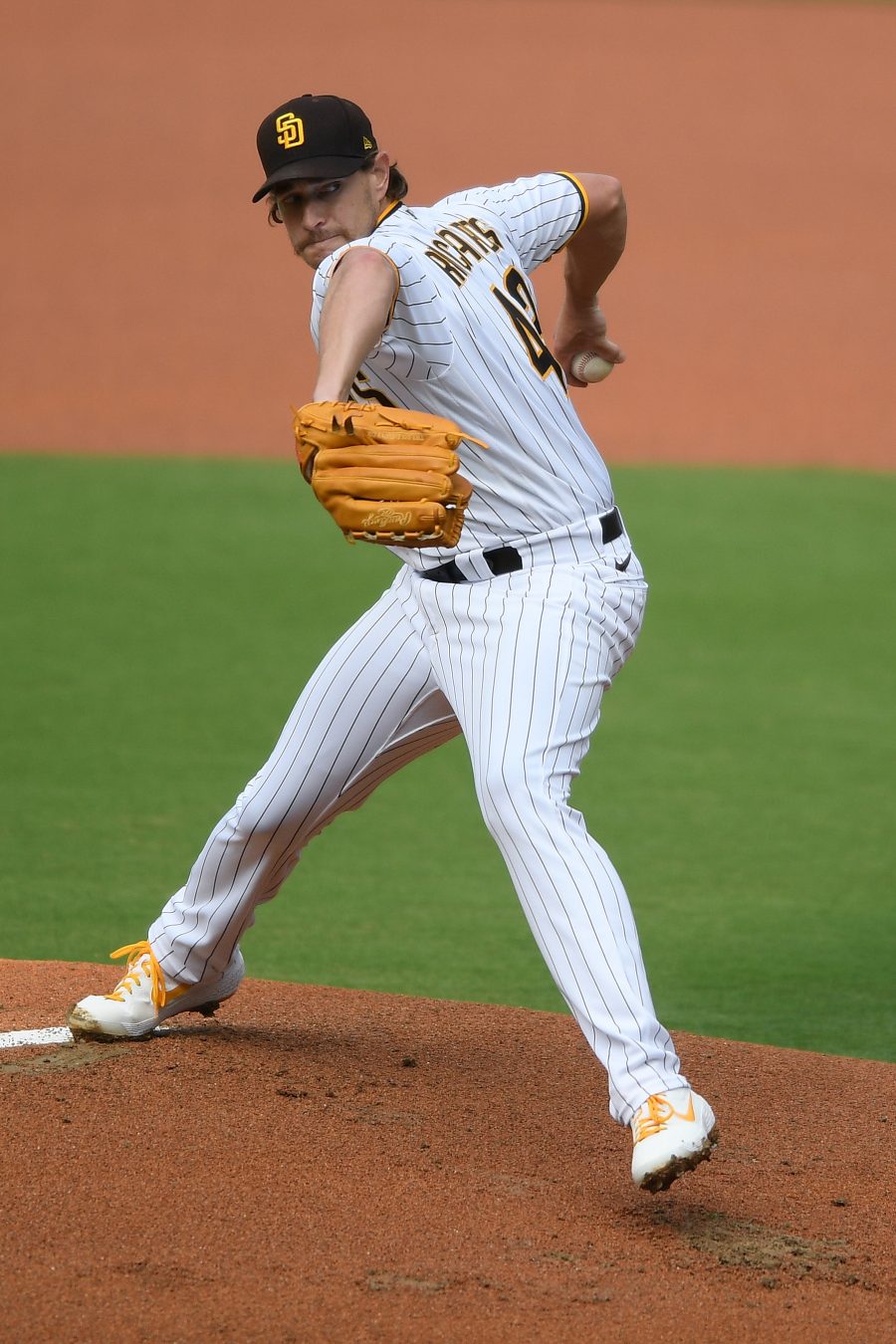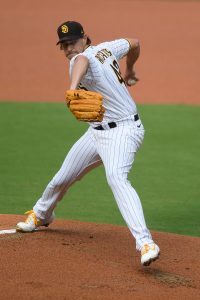 Of course, the 32-year-old Richards also cannot be called an entirely sure thing, as he is less than two years removed from a Tommy John surgery that wiped out much of his 2019 season.  Richards did post some solid results in 2020, however, delivering a 4.03 ERA, 21.6K%, and 13.6K-BB% over 51 1/3 innings for the Padres, starting 10 games before being moved to the bullpen for his final four regular-season outings in anticipation for the playoffs.
Richards did have a 4.55 SIERA last year, and his Statcast numbers aren't much to write home about apart from two key categories — a 99th percentile curveball spin rate, and a 97th percentile spin rate on his fastball.  Those types of elite metrics could hint at Richards reaching another level of production under the guidance of a more analytical front office and coaching staff, like the one chief baseball officer Chaim Bloom has assembled in Boston.
Perhaps moreso than unlocking spin-rate potential, the biggest issue facing Richards and the Red Sox is just how much durability can be expected from a pitcher who has thrown only 198 2/3 total innings since the start of the 2016 season.  In this sense, Richards becomes another injury question mark on a team that already has Nathan Eovaldi and Eduardo Rodriguez as its top two starters until Chris Sale makes his expected midseason return from his own Tommy John surgery.  The presence of Houck, Andriese, Mazza, Nick Pivetta and company allows the Sox some flexibility in the event of an injury, and if everyone is healthy, the club can get creative in resting pitchers or moving spot starters into the rotation to keep everyone fresh.
With Richards and the newly-signed Enrique Hernandez now on the books, the Red Sox have a projected (as per Roster Resource) luxury tax number of just under $198.5MM, putting them within shouting distance of the $210MM tax threshold.  If the Sox wish to stay under the threshold, some creativity may be required in carving out more payroll space, which could be part of the reason Andrew Benintendi's name has been floated in trade speculation.
Photo courtesy of USA Today Sports Images