The Angels announced they're promoting top outfield prospect Brandon Marsh before today's game against the Mariners. The 23-year-old will get the start in center field this afternoon, making his major league debut in the process. Infielder Kean Wong was optioned to Triple-A Salt Lake to create active roster space. Marsh was already selected to the 40-man roster last winter to keep him from being taken in the Rule 5 draft.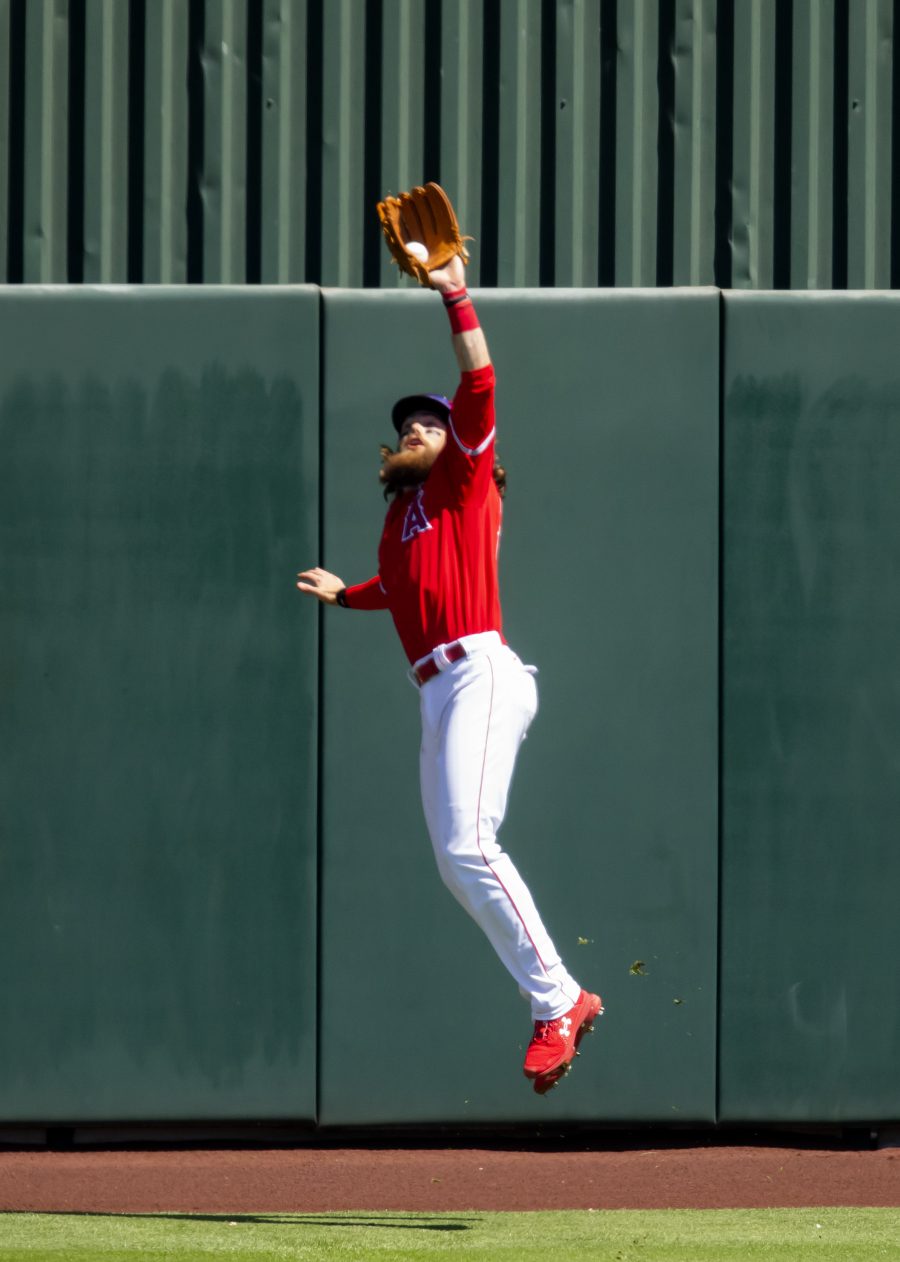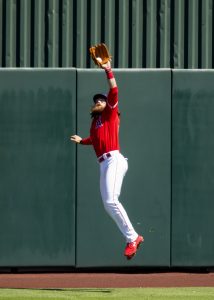 Marsh is a consensus top prospect, checking in among the game's top 50 farmhands in the estimation of each of Baseball America, Keith Law of the Athletic, and Eric Longenhagen of FanGraphs entering the season. Longenhagen was the most bullish, slotting him 15th overall (and ninth on FanGraphs' updated board). He wrote preseason that Marsh possessed All-Star upside thanks to a combination of solid bat-to-ball skills, above-average raw power, and athleticism that enables him to play a quality center field. Those sentiments were echoed by BA and Law, with each outlet lauding his ceiling on both sides of the ball.
Selected by the Angels in the second round of the 2016 draft out of a Georgia high school, Marsh hit very well over his first few seasons in pro ball. He posted strong numbers from 2017-18 before a breakout 2019 campaign. Despite spending that year in a pitcher-friendly Double-A environment, Marsh hit a robust .300/.383/.428 over 412 plate appearances. That vaulted him near the top of prospect lists during the 2019-20 offseason, and he retained that status after spending all of last year at the alternate training site.
Marsh has spent this season with Salt Lake. A month-long injured list stint due to right shoulder inflammation has kept him to 110 plate appearances, over which he's hit .255/.364/.468 with three homers. That's less impressive than Marsh's output at the lower levels — once one adjusts for the hitter-friendly Triple-A setting — but it's still above-average production for a young player taking his first crack at the level.
The left-handed hitting Marsh has put up better than average numbers at every level of his minor league career, compiling an overall .288/.371/.440 slash line over four professional seasons. He's demonstrated an advanced feel for the strike zone, walking at a lofty 11.2% clip against a slightly-elevated 24.3% strikeout rate.
Obviously, the center field job will go back to Mike Trout whenever the sport's best player is ready to return from the injured list. Trout is still yet to embark upon a minor league rehab assignment, though, leaving room for Marsh to handle a regular workload for at least the next couple weeks. With Justin Upton also on the IL and recent free agent signee Adam Eaton in right field, there should be room for Marsh to stick around even after Trout's return if his performance so merits.
Whether or not Marsh sticks with the big league club for good, his promotion comes late enough in the season to prevent him from accruing a full year of major league service. Marsh won't reach free agency until after the 2027 season at the earliest. The window for Super Two eligibility has also passed, meaning he won't be eligible for arbitration until at least 2025. Future optional assignments could push back that service timeline.