The Yankees made a late deal to bolster the back of their rotation prior to Friday's trade deadline, announcing the acquisition of Angels left-hander Andrew Heaney. New York is sending minor league righties Janson Junk and Elvis Peguero back to the Halos in the deal.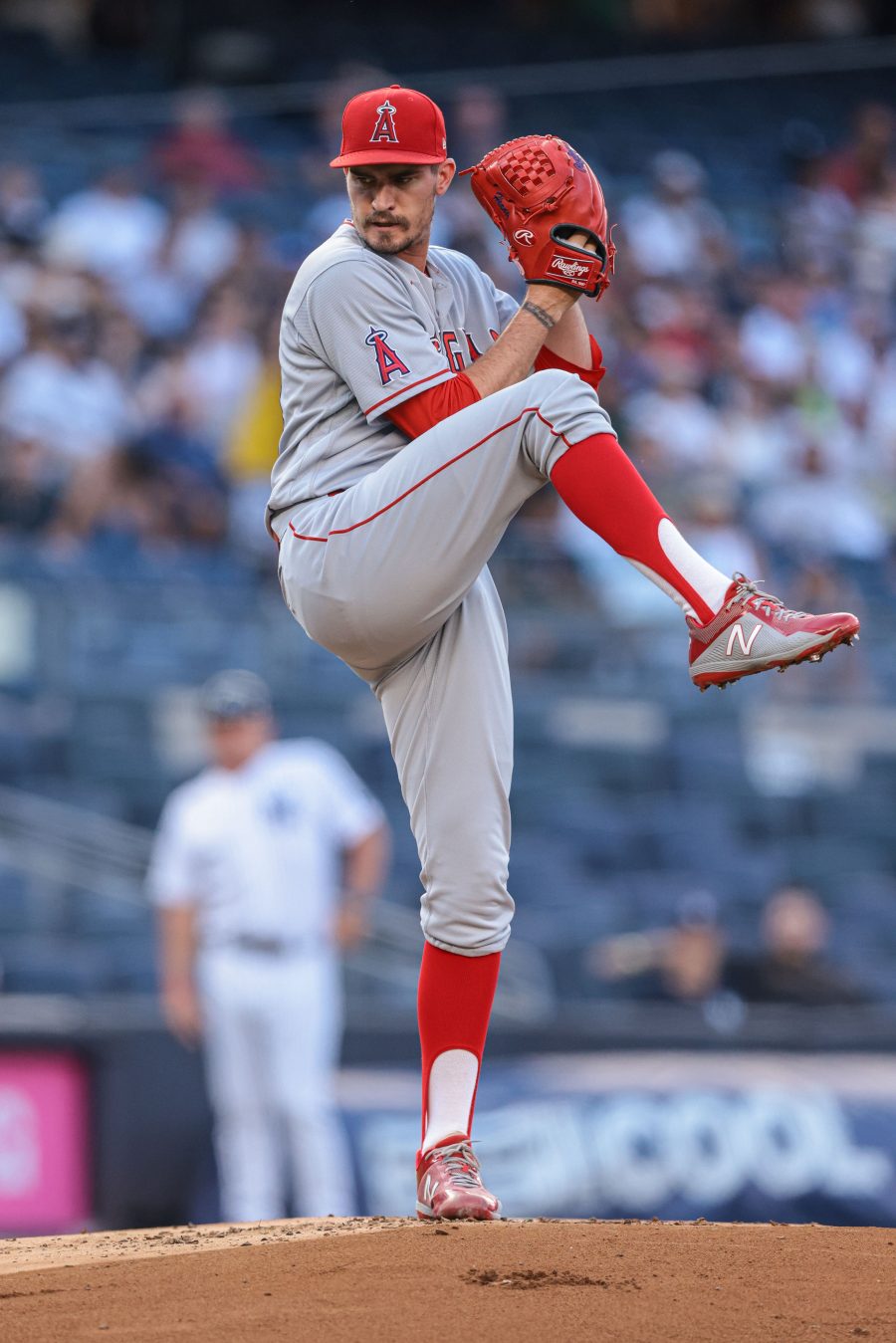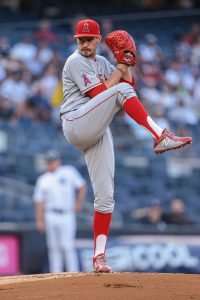 Heaney, 28, will be a rental option for the Yankees, as he's playing out his final arbitration season on a $6.75MM salary. He's posted an unsightly 5.27 ERA in 94 innings this season, although he's been sharp in his past couple starts and the underlying metrics suggest he's been a bit unlucky.
Heaney has excellent strikeout (28.2%) and walk (7.7%) rates on the season and consistently posts strong swinging-strike and opponents' chase rates. He's been done in, to an extent, by a low strand rate and a penchant for the long ball that has increased in recent years. A move to Yankee Stadium doesn't figure to help that latter issue, though the Yankees surely have some ideas to help him curb those troubles.
While the 2021 season hasn't been Heaney's best, he's a former first-round pick — No. 9 overall to the Marlins in 2012 — and top prospect who came into the 2021 season with a decent track record. From 2018-20, Heaney pitched 342 innings for the Halos and worked to a solid 4.42 ERA with strikeout and walk rates that were notably better than the league average. He's not a flamethrower, but he's been a solid fourth starter whose K/BB profile has long made him appear as though he's capable of taking another step.
Beyond having an outstanding name for a pitcher, the 25-year-old Junk is having an outstanding season in Double-A, where he's pitched 65 2/3 innings of 1.78 ERA ball with a 26.8 percent strikeout rate and a 7.9 percent walk rate. A 22nd-round pick in 2017, Junk has never ranked among the Yankees' best prospects but provides the club with an arm who's enjoyed some decent success in the upper minors this year — albeit with the help of a .233 average on balls in play and a 91 percent strand rate.
Peguero, 24, is another strong performer who was omitted from prospect rankings of the Yankees system. He's split the season between Class-A Advanced and Double-A, working to a combined 2.23 earned run average with a 57-to-16 K/BB ratio in 44 1/3 innings of work. Peguero's ground-ball rate checks in at 53 percent. FanGraphs' Eric Longenhagen gave him a mention as an unranked player in his latest overview of the Yankees' system, noting that Peguero is a strong 6'5″ righty who experienced a big bump in velocity recently, which suggests that he could see his stock rise.
Ken Rosenthal of The Athletic reported (via Twitter) that the Yankees were acquiring Heaney. The YES Network's Jack Curry reported the return.