The Cardinals added a second veteran lefty just prior to the trade deadline, agreeing to acquire longtime division rival Jon Lester from the Nationals in exchange for outfielder Lane Thomas. Both teams announced the swap.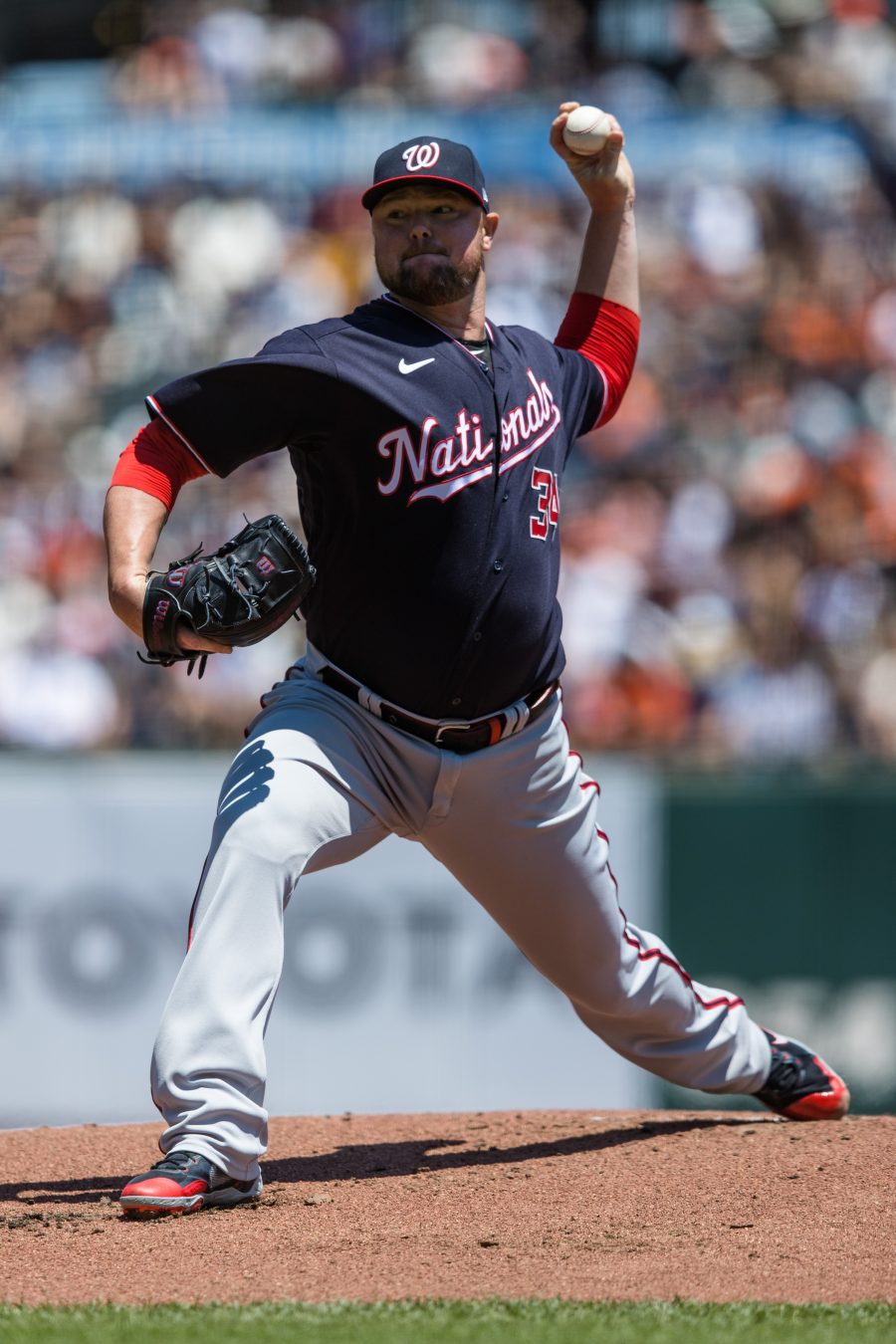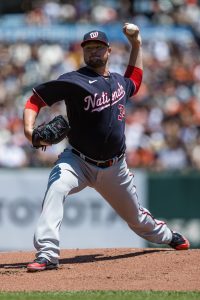 Lester joins fellow graybeard J.A. Happ as a new addition to a Cardinals rotation that has been decimated by injury. The Cards are currently without ace Jack Flaherty (oblique strain), while Carlos Martinez is done for the year after undergoing thumb surgery. Miles Mikolas has pitched just four innings this year owing to another forearm strain. The Cards knew Dakota Hudson wouldn't pitch in 2021 after he had Tommy John surgery last September. They've also seen absences for Kwang-hyun Kim and Daniel Ponce de Leon at times; the latter is on the shelf with a shoulder issue at the moment, in fact.
With so many injuries on the staff, the Cards had already turned to veteran lefty Wade LeBlanc to soak up some innings, and their acquisitions of Happ and Lester come with similar goals. Neither Happ nor Lester has pitched all that well in 2021, though Lester has the far better results of the two. He's worked to a 5.02 ERA in 76 innings for the Nats and generated respectable ground-ball (42%) and walk (8.5%) rates. His 14.9 percent strikeout rate, however, is about nine percent worse than the league-average.
Lester, at this point, is primarily a five-inning pitcher. He's recorded an out in the sixth inning or later in just five of his 16 trips to the mound this season and has been rocked at a .333/.386/.627 clip on the rare occasions he's been asked to turn a lineup over for a third time. He's not the innings eater that he once was, but if the Cardinals don't try to push him into the sixth and seventh innings on the regular, he ought to be able to keep them in games and help bridge the gap until Flaherty and Mikolas are hopefully able to return. Lester is on a one-year, $5MM contract and will be a free agent at season's end.
As for the Nationals' return, the 26-year-old Thomas has yet to produce in the big leagues outside a quick cup of coffee late in the 2019 season, although it's still rather surprising to see the Cardinals part with a big-league-ready outfielder who can be optioned both this year and next. Thomas is hitting just .104/.259/.125 this year, though it's just a sample of 58 plate appearances. He's an overall .172/.289/.336 hitter in a similarly small sample of 142 plate appearances.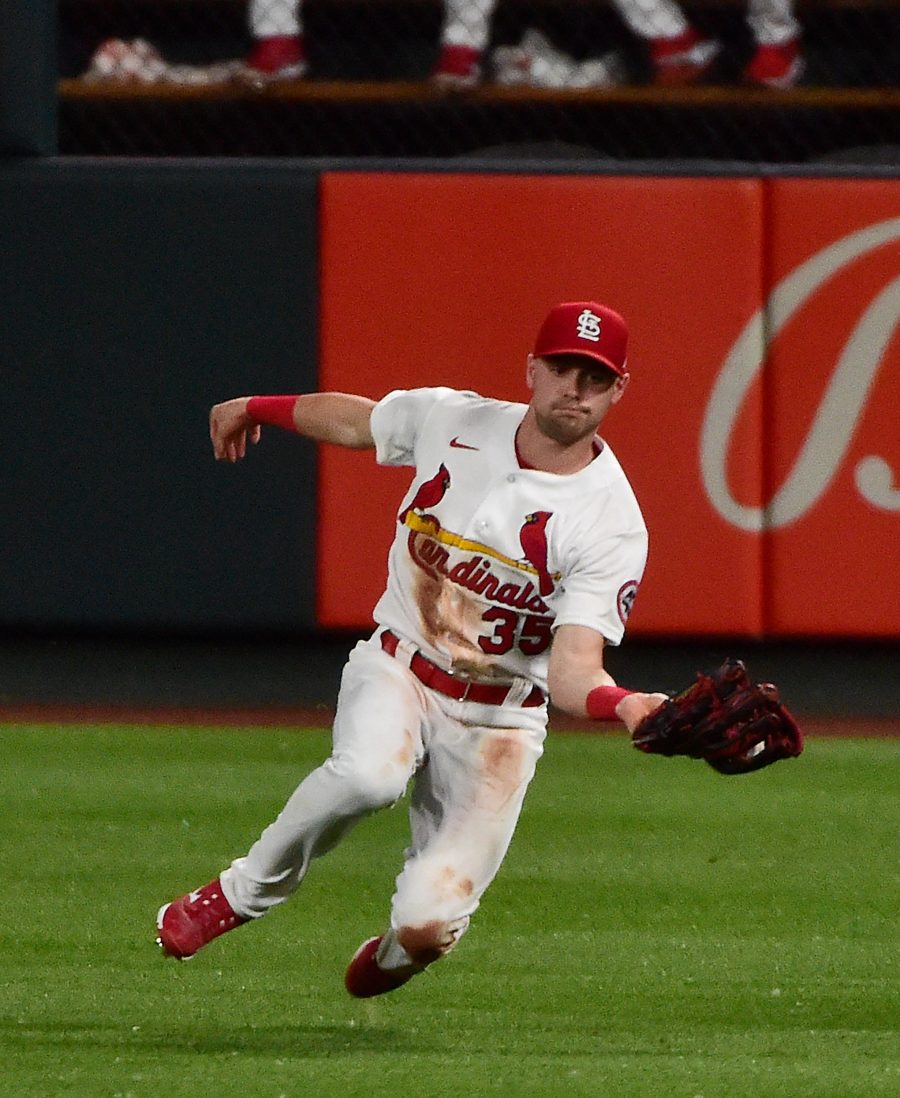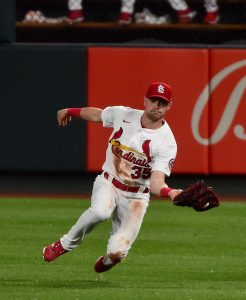 Thomas ranked as the Cardinals No. 14 prospect at  FanGraphs as recently as last summer, drawing praise for his defensive prowess in center field and the potential to pair that with some improved power and plate coverage. His lack of production in the big leagues notwithstanding, Thomas is a .269/.342/.468 hitter in parts of three Triple-A seasons, including a .265/.339/.451 showing in Triple-A Memphis this season.
The move to the Nationals seems like a good opportunity for Thomas, who'd been squeezed out of the outfield picture in St. Louis in favor of Tyler O'Neill, Harrison Bader and Dylan Carlson. With the Nationals, who traded Kyle Schwarber and have a struggling Victor Robles in center field, opportunities for Thomas ought to be more plentiful. He might be a long shot to break out as an everyday option in D.C., but Thomas should at least get that chance. For two months of a struggling veteran starter, it's a pretty nice roll of the dice for the Nats to inherit.
Jesse Rogers of ESPN broke the news (via Twitter) that Lester was going to St. Louis. Jesse Dougherty of the Washington Post reported that the Nats were getting Thomas in return.