The Brewers have been baseball's most active team on the trade front so far, and they've now struck up another deal to bring in some infield depth. Milwaukee is trading reliever Trevor Richards and minor league righty Bowden Francis to the Blue Jays in exchange for first baseman Rowdy Tellez, the two teams announced Tuesday.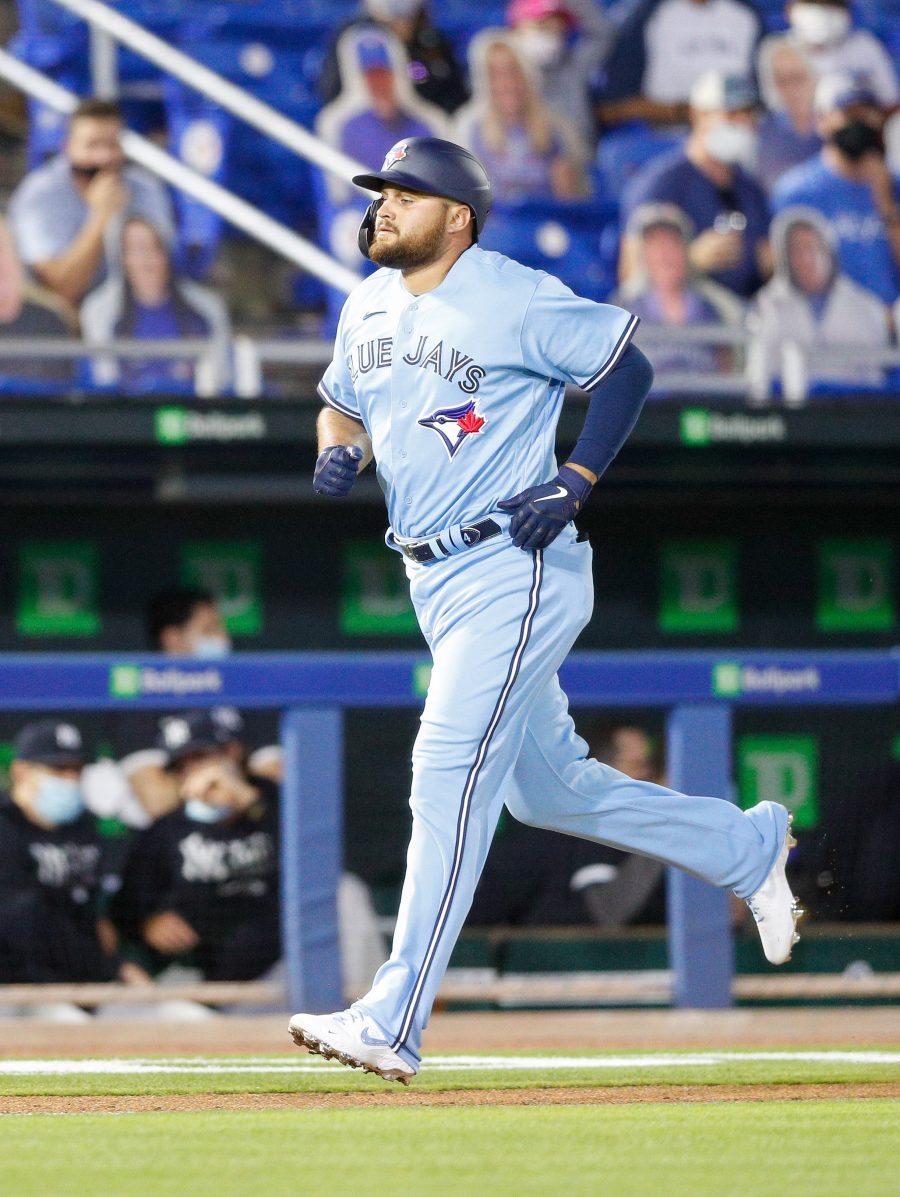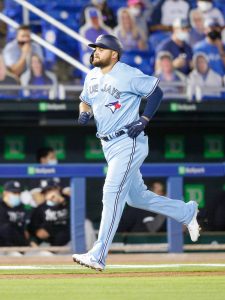 Tellez, 26, brings another powerful left-handed bat to a Brewers club that recently lost first baseman Daniel Vogelbach to a hamstring injury. He's shuffled between Triple-A and the big leagues with the Jays in recent seasons, at times looking like a possible long-term answer at first base/designated hitter for the Jays.
However, Vladimir Guerrero Jr.'s shift across the diamond from third base to first base cut into Tellez's opportunities, and the team's signing of George Springer created a four-man carousel between the outfield and DH when everyone is at full strength; Springer, Lourdes Gurriel Jr., Teoscar Hernandez and Randal Grichuk are all in line for regular at-bats when the lineup is healthy. That, coupled with the fact that Tellez hit just .209/.272/.338 in 151 plate appearances earlier in the year when Springer was on the injured list, likely prompted to the Jays' willingness to move on from Tellez.
Those struggles notwithstanding, Tellez is an intriguing bat on which to buy low for Milwaukee. He mashed at a .283/.346/.540 clip with eight homers and five doubles in 127 plate appearances with the Jays in 2020 and belted 21 home runs for them in 2019. Entering the season, Tellez carried .250/.309/.488 batting line with 33 homers, 33 doubles, a 6.9 percent walk rate and a 25.7 percent strikeout rate in 609 trips to the plate.
Tellez struggled in his first exposure to Triple-A ball as a 22-year-old back in 2017, but his production at that level has steadily increased; he's hitting .298/.400/.638 in 55 plate appearances there so far in 2021 and batted .366/.450/.688 in 26 games (109 plate appearances) there back in 2019 as well.
The hope for the Brewers is surely that Tellez can provide an immediate boost at a position that has been a point of frustration so far in 2021. Keston Hiura struggled with the move to first base and has twice been optioned to Triple-A Nashville, although to his credit, Hiura has been hitting quite well since his latest recall. Vogelbach was helping to solidify the position with a strong showing for the first few weeks of June, but the aforementioned hamstring injury came with a recovery timetable of at least six weeks.
It's not clear just how the Brewers will divide the playing time up — particularly once Vogelbach is healthy — but Hiura and Tellez ostensibly form an intriguing platoon. Tellez can also be freely optioned for the remainder of the current season, so he could be an up-and-down piece in Milwaukee for now, just as he was with the Jays. Looking longer term, he's under club control for three more years beyond the current campaign and will be eligible for arbitration for the first time this winter.
For the Blue Jays, this marks the second under-the-radar reliever they've picked up in the past week or so. They're not even a week removed from acquiring Adam Cimber and injured outfielder Corey Dickerson (whose left-handed bat could potentially replace Tellez on the depth chart if he makes it back this season) in a trade that sent Joe Panik and minor league righty Andrew McInvale to the Marlins.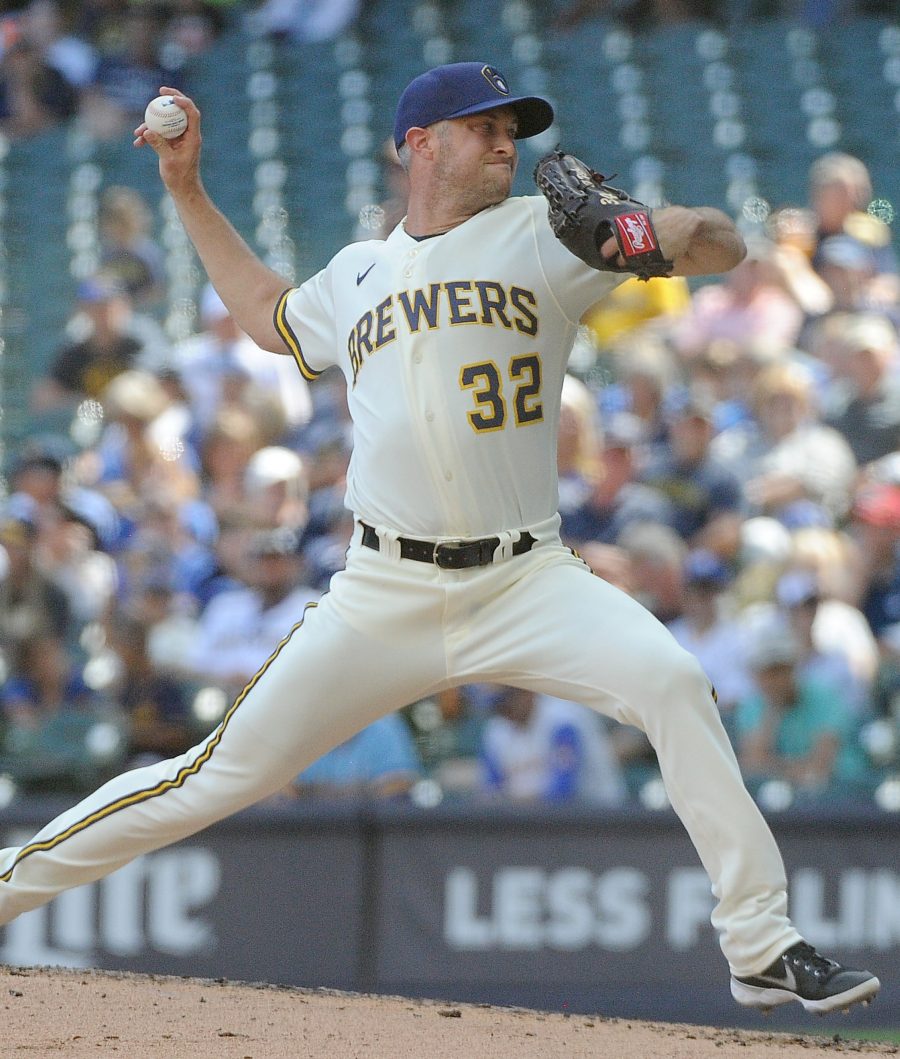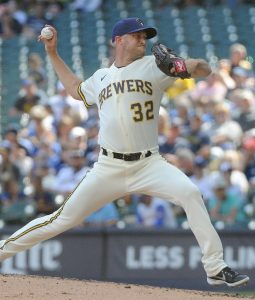 Richards, like Cimber, wasn't an obvious trade candidate. He'd only just joined the Brewers in mid-May, coming over from the Rays as part of the Willy Adames trade, and is controllable through the 2024 campaign. So far in 2021, the 28-year-old has tallied 31 2/3 innings of 3.69 ERA ball while striking out 31.7 percent of his opponents against a 9.8 percent walk rate. He gives the Jays a pitcher with ample experience as both in the bullpen and in the rotation, having started 48 games between the Marlins and the Rays from 2018-19.
The 2020 season was a miserable one for Richards, who limped to a 5.91 ERA for Tampa Bay while posting career-worst strikeout and home-run rates. That came in a sample of just 32 innings, however, and he's bounced back nicely through the season's first three months. Overall, Richards owns a 4.34 ERA, 23.1 percent strikeout rate and 9.5 percent walk rate in 325 1/3 innings at the MLB level.
Francis, 25, was Milwaukee's seventh-round pick in 2017 and has posted a solid season between Double-A and Triple-A thus far. He's worked exclusively as a starter, tallying 59 2/3 innings with a 3.62 ERA, a 27.3 percent strikeout rate and a 7.1 percent walk rate. Francis is an extreme fly-ball pitcher who ranked 25th among Milwaukee farmhands on last week's rankings from Eric Longenhagen of FanGraphs. Longenhagen notes that a newly added slider quickly became the best of Francis' four pitches in 2021 and calls him a potential back-of-the-rotation arm with a excellent feel for pitching but mostly fringe stuff on the mound.
Ken Rosenthal of The Athletic first reported that Tellez was headed to the Brewers in exchange for Richards (Twitter link). Sportsnet's Shi Davidi tweeted that Francis was also going to the Jays in the deal.